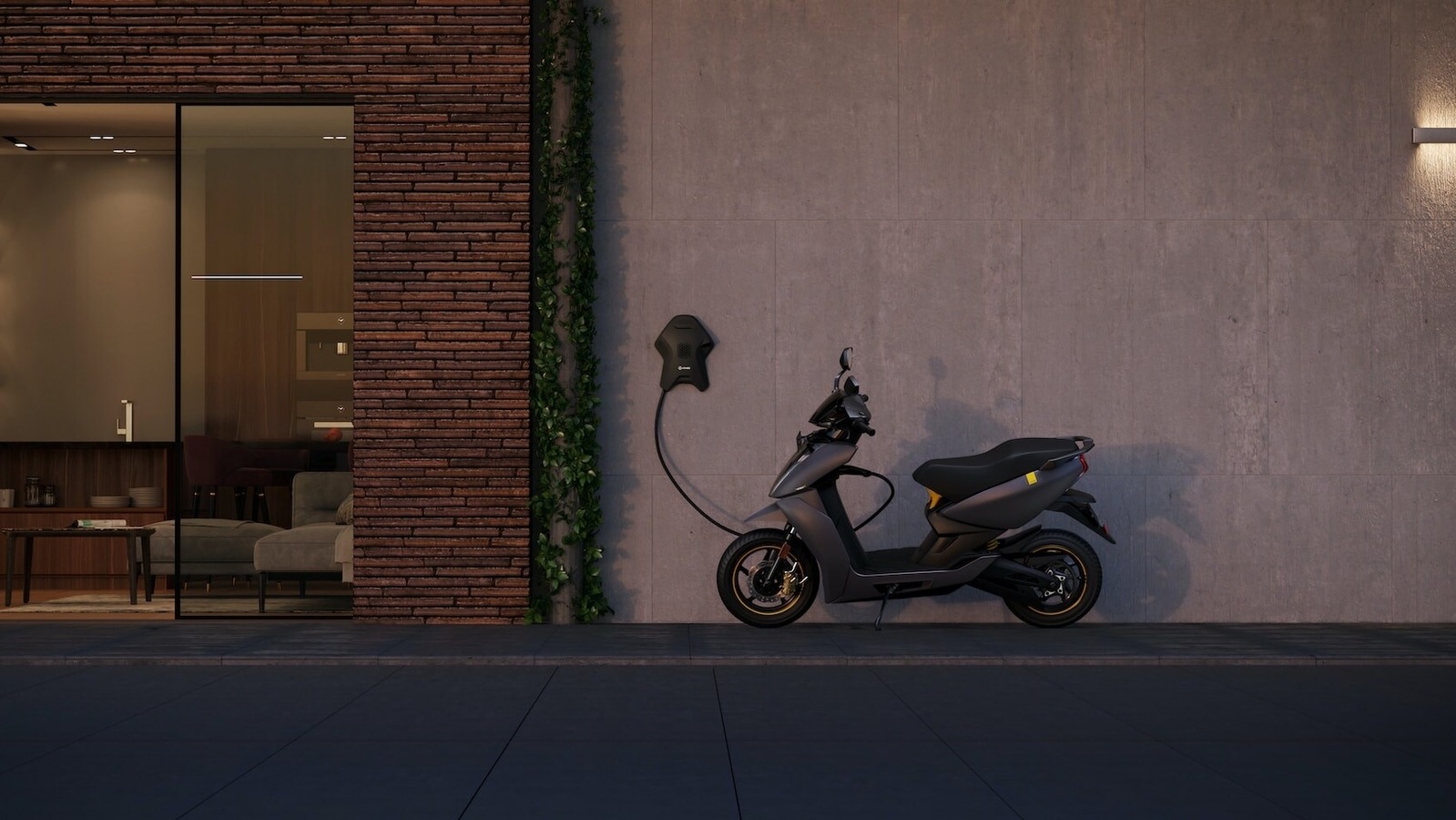 The Indian Electric Vehicle (EV) market has been spinning recently, and two-wheelers are the clear winners in this race on Indian roads. Electric cars might be attracting the global EV consumer, but the Indian EV consumer is clearly showing a preference for two-wheelers.
The Indian automotive industry saw a sharp increase in two-wheeler sales in the financial year 2022. According to the Society of Indian Automobile Manufacturers (SIAM), in the first two months of this fiscal year, sales of two-wheelers in the local market increased 16% year-on-year to 2,810,138 units. Statista estimates that the Indian demand for EV two-wheelers could reach as much as 8.2 million units annually, looking at the country's massive market potential. This projected demand makes up a crucial part of the estimated 21 million units sold per year.
In fact, Autocar India also reported a massive 305% increase in electric two-wheeler sales compared to the previous year. It states that the electric two-wheeler market has grown exponentially, surpassing 600,000 vehicles per year in 2022, up from less than 2,000 vehicles in 2013. EV sales accounted for 4% of the overall two-wheeler sales in 2022, indicating a promising shift towards sustainable transportation.
Pritesh Mahajan, co-founder and CEO of Revamp Moto, expresses confidence in the future of electric two-wheelers in India, "I believe that electric two-wheelers have a promising future in India. The unique characteristics of the two-wheeler market make it easier to transform into electric. Electric scooters, in particular, hence witness higher sales compared to other electric vehicles due to their lower upfront costs and the wide range of models available in the market."
What is causing the Indian consumer to prefer an EV on two wheels rather than four? From affordability to practicality and environmental consciousness, several key reasons shed light on why Indian consumers are opting for two-wheeled EVs over cars.
Cost Considerations
Buying an electric car might be an Indian EV consumer's dream, but the costs are prohibitive. Exorbitantly priced EV cars are often out of reach for middle-class India. In contrast, electric two-wheelers are more affordable, making them an attractive option for budget-conscious consumers. The lower price point, coupled with government incentives and subsidies for EV adoption, has made electric two-wheelers financially accessible to a broader demographic.
On cue, local EV manufacturers are presenting new designs to offer innovation at lower prices. For instance, Revamp Moto introduced two models, RM Buddie 25, a low-speed electric vehicle for daily activities and shared mobility, and RM Mitra. Other notable names are the Brisk-Ev – Origin and Origin Pro, and the Gogoro India – 2 Series.
The stir in this sector is drawing in partnerships with other industries as well, such as finance. In July, Quantum Energy, an EV startup specializing in the design, development, manufacturing, and sales of electric scooters, tied up with Bike Bazaar, an RBI-registered finance company that specialises in retail financing of pre-owned and new-vehicles. Then, Madhya Pradesh-based EV manufacturer Enigma partnered with EZFinance, which offers 0% down payment loans to eligible customers.
Urban Mobility & Congestion
Traffic congestion in bustling Indian cities is another factor that makes two-wheelers an appealing choice for maneuvering through congested streets and narrow lanes. The compact size of electric scooters and bikes allows for easier navigation in traffic, resulting in shorter commute times and less stress. Also, a significant factor is the availability of charging infrastructure, which is better suited for two-wheelers, as they require less energy and time to charge compared to cars.
Also, two-wheelers take up significantly less parking space than cars, making them a practical choice for urban dwellers, who struggle with parking constraints on a daily basis. Additionally, the compact size of electric two-wheelers facilitates easier storage in residential buildings where space can be limited.
Partnerships are also forming with local dealerships to foster long-term relationships and create business opportunities. For example, In June, e-Sprinto, an Indian electric two-wheeler brand revealed plans to open 10 showrooms across various cities in Assam by August 2023 as a part of its strategic growth plan to establish a strong presence in key North-East markets.
Similarly, electric motorcycle startup Raptee opened its first manufacturing plant in Chennai with a total proposed investment of INR85 crore, looking to generate employment for 470 people. The production is to commence in H2 2023 with a state-of-the-art R&D facility along with a production capacity of one lakh units annually.
Limited Range Requirements
Another factor the consumer considers is distance.
The majority of urban commutes in India are short to medium distances, often well within the range limitations of electric two-wheelers. It's a known fact that range anxiety remains a concern for electric cars, and the relatively shorter distances traveled by two-wheelers make them a practical and viable option for daily commuting needs.
For many Indian consumers, the convenience of charging overnight at home or at workplace charging stations is more than sufficient to meet their travel requirements.
Eco-Friendly Appeal
Undoubtedly, environmental consciousness is gaining prominence among Indian consumers, an aspect where two-wheelers hold an advantage.
Electric vehicles, by nature, produce zero tailpipe emissions, contributing to cleaner air in urban areas.
Many consumers are drawn to the idea of reducing their carbon footprint without compromising on personal mobility. This aligns well with India's efforts to combat air pollution and move towards a more sustainable future.
According to India's promise at the United Nations COP27 climate summit in Egypt in November, India will prioritize a phased transition to cleaner fuels and cut down household consumption to reach net zero emissions by 2070.
Recent Setbacks
While the surge in electric two-wheeler sales demonstrates India's potential for sustainable transportation, factors like government support and infrastructure play a crucial role.
July saw a setback in sales following the government's revision of its incentive scheme, Faster Adoption and Manufacturing of (Hybrid and) Electric Vehicles, commonly known as FAME-II.
There is still a long way to go compared to China, which sold a staggering 45 million electric two-wheelers in 2022. However, India's large population and growing market potential provide a strong foundation for further growth and development in the EV sector.
Indians Have Always Loved Two-wheelers
After the 1970s, when two-wheelers entered the Indian market in a big way, there was a shift in the consumer perspective from a vehicle of status to that of convenience.
By the 1980s, companies like Yamaha, Suzuki, and Honda entered India, revolutionizing the two-wheeler market. A similar play might be unfolding with EVs as well.
For instance, in June, Tsuyo Manufacturing Pvt Ltd, a manufacturer in the electric vehicle powertrain sector, linked up with the Indian Institute of Technology, Delhi, to encourage co-creation and collaboration to introduce new technological advancements in the EV space.
Two-wheelers have been an integral part of Indian culture and daily life for decades. They are often seen as a symbol of independence and freedom, especially for young riders. As the EV market evolves, this sentiment extends to electric two-wheelers, allowing consumers to embrace modern technology while still adhering to familiar cultural norms.