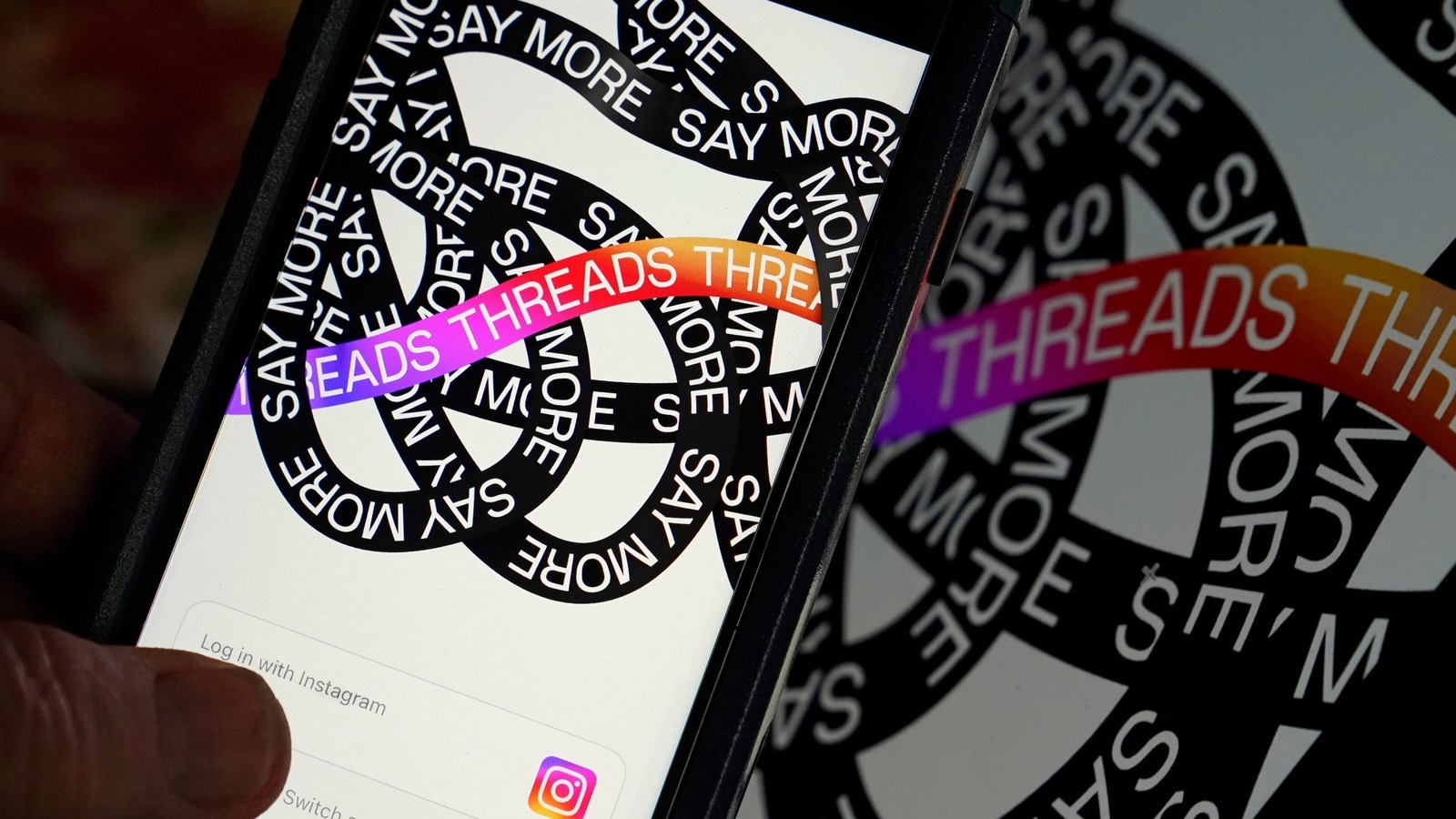 Threads has been the talk of the town since its big reveal on Thursday. It is Meta's "sane" answer to Elon Musk-owned Twitter. Threads claims to be an "open, civil place for people to have conversations", and subscribers are already flocking to the platform in huge numbers. It had nearly 50 million users in just 24 hours. On the other hand, Twitter has been facing its own issues with outages and data scraping, which resulted in the microblogging platform temporarily limiting the number of tweets a user can view per day. While some of these limitations on the platform have since been lifted, it has still given many of its subscribers a reason to find alternative platforms to share their thoughts on.
"Threads is perfectly capable of acquiring a large user base considering it's based on Instagram, which boasts of over 2 billion users," said Mishi Choudhary, Technology Lawyer, and Online Civil Rights Activist. However, it seems that even this massive popularity isn't enough to keep Threads safe from criticism, as its concerningly-long list of required permissions has come under scrutiny. Yes, privacy issues are plaguing Threads and keeping it from being launched in Europe.
So, if you were underwhelmed by the Threads experience and want to dissociate yourself from the app, then here is a warning.
Want to delete your Threads profile?
There is one privacy concern that has slipped under the radar – how to delete your Threads account. While signing up on the app is extremely easy, exiting it isn't. At present, you can sign up for Threads by simply allowing the app to log in via your Instagram account. However, in the future, if you wish to exit the platform and delete your Threads profile, you might have to lose your Instagram account as well.
According to Meta's Supplemental Privacy Policy, users can delete their Threads profiles at any time. However, since Threads is a part of the Instagram app, deleting it permanently will require them to delete their Instagram accounts as well. Meta says, "You may deactivate your Threads profile at any time, but your Threads profile can only be deleted by deleting your Instagram account."
What if you decide to move away from Threads anyway?
Users who wish to exit the platform can deactivate their profiles instead of deleting them. While it will not remove your digital footprints from the platform permanently, it is currently the only option that Meta has offered. Deactivating the Threads profile will hide the threads, likes, and comments until the user logs back on the platform.
Privacy concerns surrounding Threads
Amidst the issues surrounding Twitter that have forced users to switch to Threads, the app's concerning list of permissions has come under scrutiny. Highlighting the same, Choudhary said, "The current state of mayhem at Twitter presents a great opportunity for Meta to offer an alternative to users. But Meta's abysmal privacy record is bound to raise concerns."
Threads require 14 permissions, including health and fitness, browsing history, many other sensitive information, and financial information. Threads collects data pertaining to sexual orientation, political and religious beliefs, address, and phone number. Due to these issues, the launch of the Threads app in the EU bloc has been delayed indefinitely, although Meta says it is working on meeting the requirements of the Digital Markets Act of Europe.
Threads is not the first app that has been launched to take Twitter head-on, therefore, it is uncertain if it would dethrone Twitter as the top microblogging platform. However, if its rapid surge in popularity is anything to go by, this Musk vs Zuckerberg battle could be one to watch in the future.