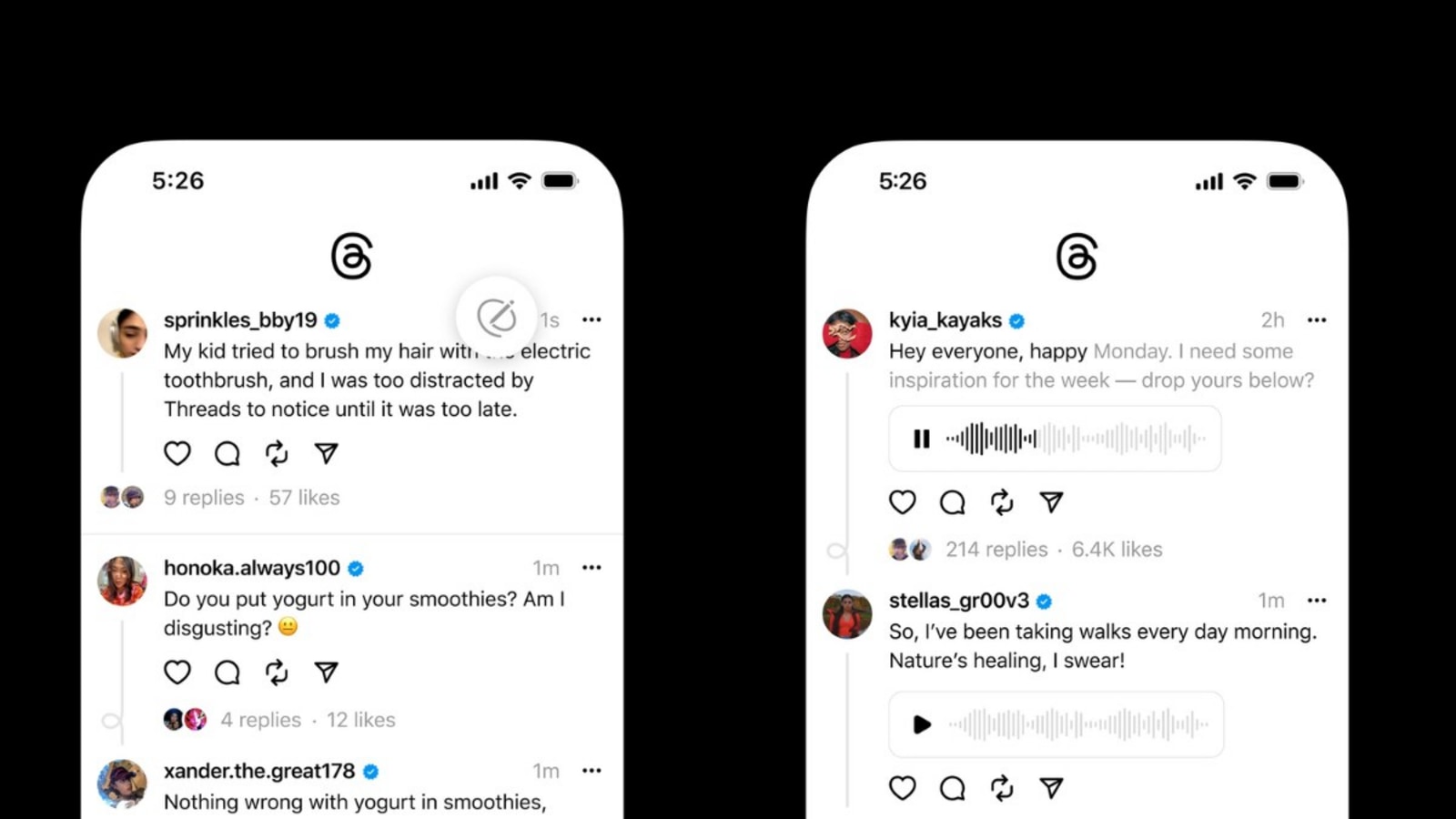 The X-rival (formerly Twitter) social media platform by Meta called Threads has been adding new features to the platform on a regular basis. Recently, the company added a web client and the functionality to search for posts using keywords to the platform. And just hours ago, it received two new big features. The Instagram-powered platform has now added the feature to edit posts and add audio posts which are being called Voice Threads. Interestingly, the edit feature is available for free, unlike X, which is offering it only to X Blue subscribers who pay a monthly fee of $7.99.
The feature update was given by Adam Mosseri, head of Instagram, in a Threads post, where he said, "Rolling out two new features for Threads this week. You can edit a thread for up to five minutes after posting it, and you can share your thoughts using a voice thread. Try it out and let me know what you think".
We are now on WhatsApp. Click to join.
Threads gets new features
The edit post feature will work the same as it does on X currently. Once you make a post, you can edit it for up to five minutes. Once edited there will be a unique mark on the top right corner of the post, indicating that it has been edited. However, there is one difference between the feature on Threads and X. Threads does not offer edit history at the moment. For the unaware, it is a single window where users can see the changes made to the post. Additionally, the company is not working on adding edit history either, The Verge quoted Meta spokesperson Christine Pai as saying.
Voice Threads is another interesting feature. You can access it in the same place where you typically write posts. You'll now see a microphone icon next to the photos icon. Tap on it, and it will open a window with a huge red circle. Press on it and say whatever you want, lift the finger and it stops recording.
Threads is also adding live captions to your voice posts and when it is posted, the text will show up too. While it wasn't explicitly mentioned, I tried the feature out and found that it only supported English and Spanish as languages for now. There could be more languages but Hindi is not one of them.
One more thing! HT Tech is now on WhatsApp Channels! Follow us by clicking the link so you never miss any updates from the world of technology. Click here to join now!