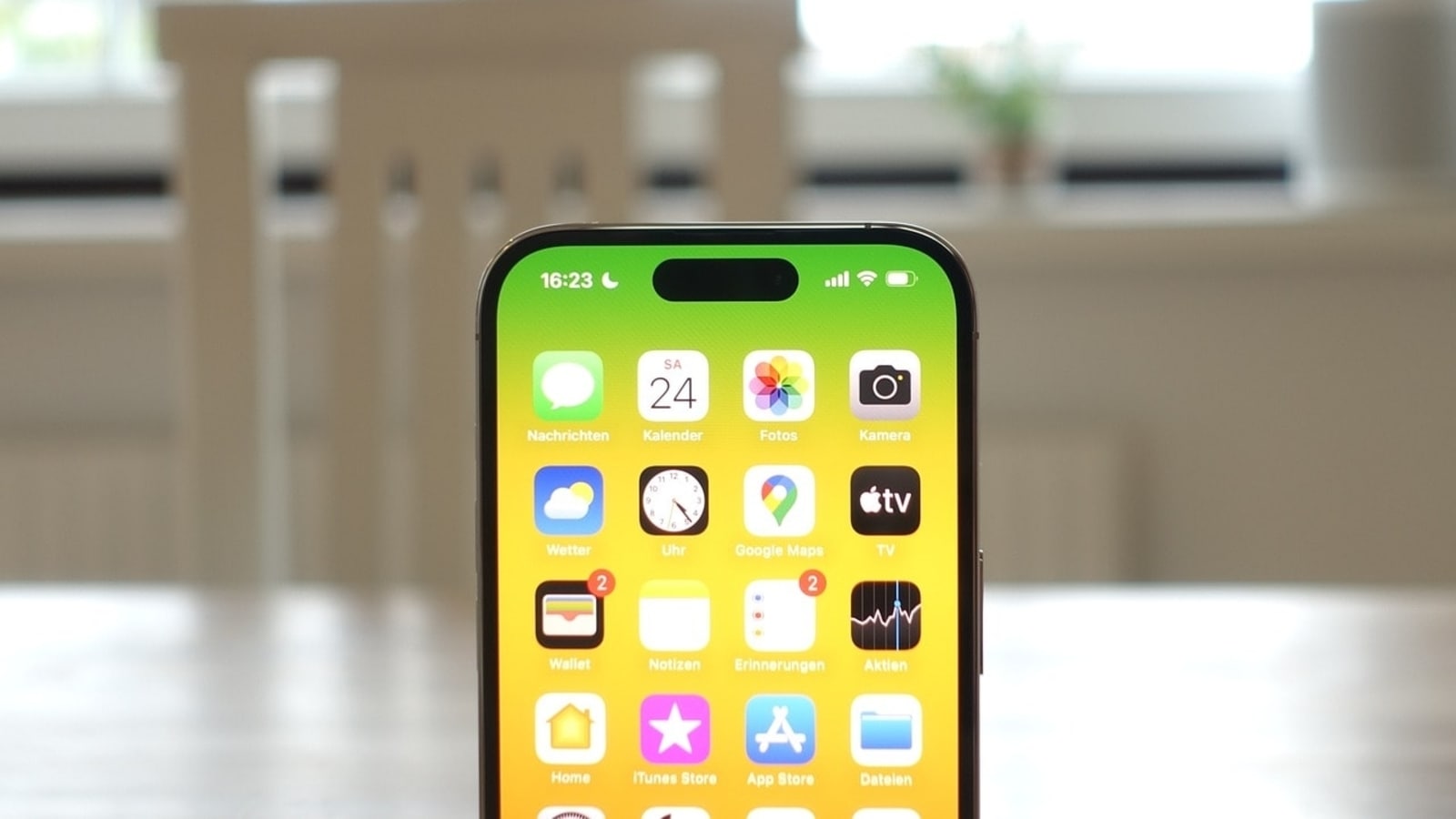 Apple has officially announced its next event, which will be held on 12 September at its Apple Park headquarters in Cupertino, California.
Online chatter is focused mainly on the release of the next generation of the iPhone, the iPhone 15, but that's not the only big announcement Apple fans can expect.
Let's take a look at some of the potential announcements that are rumored to happen at the Apple event, including updates to the Apple Watch line as well as the potential launch of the iPad Mini 7.
iPhone 15: A complete overhaul
The next generation of the iPhone is inspiring a lot of conversation online. This year everything points to a slight change in the design of Apple's new smartphones, but as usual, the new features will depend on each model.
One big change will be Apple's decision to replace its proprietary Lightning port power connector with the USB Type-C, a decision that was driven by the new European Union regulation that will come into effect in 2024, which requires all manufacturers of portable electronic devices including smartphones, tablets and laptops, to use the same standard for chargers.
The switch to USB Type-C could increase the charging speed to at least 35W, but there is reason to believe that Apple could limit the charging capacity in the new iPhone series.
Other changes to the iPhone will most likely vary by model. Starting with the iPhone 15 and iPhone 15 Plus, there's a good chance these will inherit several features from the iPhone 14 Pro, including a 48MP camera and Dynamic Island, which is a pill-shaped display at the top of the screen that provides notifications and allows users to interact with apps.
On the other hand, the more advanced "Pro" versions this year could have some striking changes. First, the iPhone 15 Pro and iPhone 15 Pro Max are expected to arrive with wider screen designs thanks to a reduction of the bezels.
Inside, these versions are expected to carry a new powerful processor called the A17 Bionic, which would be much more potent and efficient compared to the previous generations of A15 and A16 chips. What's more, the A17 would become the first large-scale consumer chip manufactured with the new 3nm process from Taiwanese chip manufacturing giant TSMC, according to Macworld's Jason Cross.
Consumers may also benefit from an increase in RAM memory up to 8GB, as well as improvements in camera performance, especially for the Pro Max, which is rumored to have an advanced telephoto lens capacity.
These Pro versions are also expected to shed some serious weight. According to reports, the new titanium design for the iPhone 15 Pro and iPhone 15 Pro Max could weigh 191g and 221g respectively. That's 15g lighter than the iPhone 14 Pro and 19g lighter than the iPhone 14 Pro Max.
Finally, one thing Apple fans can't seem to decide on is whether or not the top-of-the-line iPhone will retain its name, the iPhone 15 Pro Max, or if it will rebrand itself in-line with its Apple Watch Ultra cousin as the iPhone 15 Pro Ultra. That's something we won't know for sure until the version is revealed next week.
Apple Watch Series 9
The update of Apple's smartwatch has pretty much become an annual custom in recent years. Therefore, it is almost set in stone that the company has everything ready to unveil the new Apple Watch Series 9 line.
Consumers can probably expect a gradual update with some interesting novelties, but the new Series 9 is expected to inherit many of the best features from the Series 8.
Changes could include an upgrade to a new S9 chip, which will be faster and more efficient than previous chipsets, and provide for a longer battery life.
Also, in a recent report, Analyst Mark Gurman anticipated that Apple is working on new blood glucose and blood pressure sensors to incorporate into the Apple Watch. According to the report, the company has been working on this technology for more than 12 years (when Steve Jobs was alive), but there is still no news on when this technology might be included into the company's smartwatches.
iPad Mini 7
Expectations are high about the launch of a new iPad Mini 7.
While Apple has held separate events in the fall announcing the refresh of its tablets, the 12 September event could be an ideal date to refresh the iPad Mini 6, which was announced alongside the iPhone 13 two years ago.
The new iPad Mini 7 is expected to arrive with a Smart Connector to connect to a physical keyboard.
It could also feature a 120 Hz ProMotion display, a refreshed color gamut similar to the 10th generation iPad and an M1 chip.
Other new features
The upcoming Apple event could also be used to showcase some changes to personal entertainment and home listening devices from the tech giant.
While we probably won't see the launch of Apple's latest AirPods — AirPods Pro 3 and AirPods Max 2 — until at least the second half of 2024, according to tech analyst Ming-Chi Kuo, we may see Apple announce the incorporation of a USB-C charging port in both models.
Also, we could possibly see Apple present a new display for its HomePod, the company's home listening device equipped with its digital assistant, Siri. The long-rumored device could feature a 7-inch display that could facilitate better integrations with other Apple devices. However, this would be a leap ahead from the expected time table for release by analyst Ming-Chi Kuo, who predicted Apple might unveil the device early next year.
Sergio Ramos Montoya is an Editor at Social Geek.