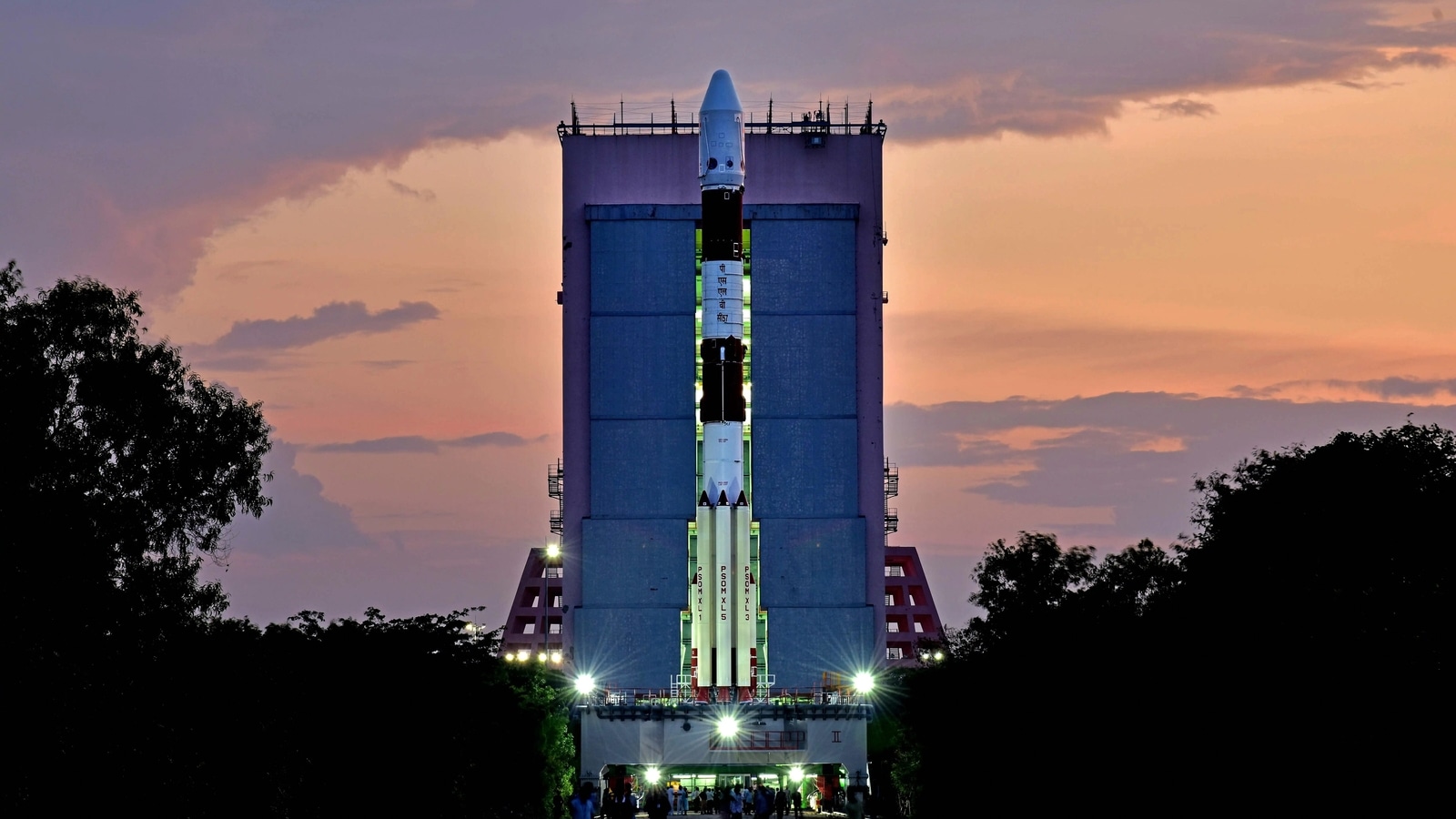 Tech Briefing today: It was a big day for India in the space tech sector as the Indian Space Research Organization (ISRO) launched the Aditya-L1 mission, the country's first space-based solar observatory. It is now moving to Lagrange point 1 (L1) where it will be spending the next 5 years. Meanwhile, anticipation is growing with the release of new leaks about the upcoming iPhone 15 Pro, which has surfaced mere weeks ahead of Apple's September 12 event. This and more in today's Tech briefing. Let us take a look.
Aditya-L1 launches successfully
India's brand-new space mission, the first-ever space-based observatory-class solar mission, soared into the skies on Saturday, September 2, at 11:50 AM IST from launch pad 2 at the Satish Dhawan Space Centre in Sriharikota. Aditya-L1 marks India's second space adventure this year, following the successful lunar soft landing of Chandrayaan-3 on August 23. Just a few days ago, the Indian Space Research Organisation (ISRO) rolled out the Aditya-L1 spacecraft, alongside the PSLV-C57, onto the launch pad and ran through launch rehearsals to ensure everything went off without a hitch. And now, the spacecraft is off to explore the Sun, embarking on a journey of approximately 1.5 million kilometers to reach its destination in the halo orbit. Dig Deeper.
iPhone 15 Pro's new design revealed
Now, leaked images of the iPhone 15 Pro are circulating online, offering a glimpse of the significant changes coming to these high-end devices. These alleged images, were shared by the renowned leaker Ice Universe on their X account and claimed to be the genuine iPhone 15 Pro. But here's the catch: it's not confirmed if these pictures depict the real deal or just a dummy unit created for case manufacturers. The back camera layout appears quite similar to the current models, with the LiDAR scanner and flash in familiar positions. Although the camera plateau seems roughly the same size as the iPhone 14 Pro, the angle makes it challenging to analyze fully. Dig deeper.
X to soon give creators email list of their subscribers
This new feature will allow those users who subscribe to a creator to choose to share their email account to enable them to contact and communicate even when they're not using the platform. Company owner Elon Musk said that it will let them know that they are not trapped on the platform and can leave anytime and take their subscribers with them – a win-win situation.
Elon Musk replied to a post highlighting this new feature, and said, "It's vital that creators be able to leave our platform at any time and take their subscribers with them. We want to give peace of mind to creators that they're not trapped here if they build a large audience". Dig deeper.
What could be the price of iPhone 15
With just a few more days left for the iPhone 15 launch, many are wondering how much would the iPhone 15 cost, considering all the new features coming to the standard model iPhone this year. Despite a number of new features expected to come to the iPhone 15, there are no leaks pointing towards a price hike. This year, some tipsters have claimed that the prices for iPhone 15 Pro and iPhone 15 Pro Max can see an increase between $100 to $200, but a similar trend for the standard model is not expected. As things stand, the iPhone 15 should be available for $799 or Rs. 79900 in India. That also means the iPhone 14 is set to get much, much cheaper! Dig deeper.
Techies duped in a like-and-share scam
Two software engineers in Pune endured a distressing encounter with cybercriminals in a like-and-share scam, a report by Times of India mentioned. These techies from Hinjewadi were enticed by the promise of easy earnings through simple online tasks, such as rating hotels and liking videos. They created Telegram accounts at the behest of the fraudsters, initially receiving small payments that fostered trust. However, the scammers escalated their demands, urging more investments in "prepaid tasks." The engineers, growing suspicious, couldn't withdraw their funds and realized they were victims of a scam. The female engineer lost Rs. 16.5 lakh, while her male counterpart lost Rs. 17.6 lakh. Dig deeper.