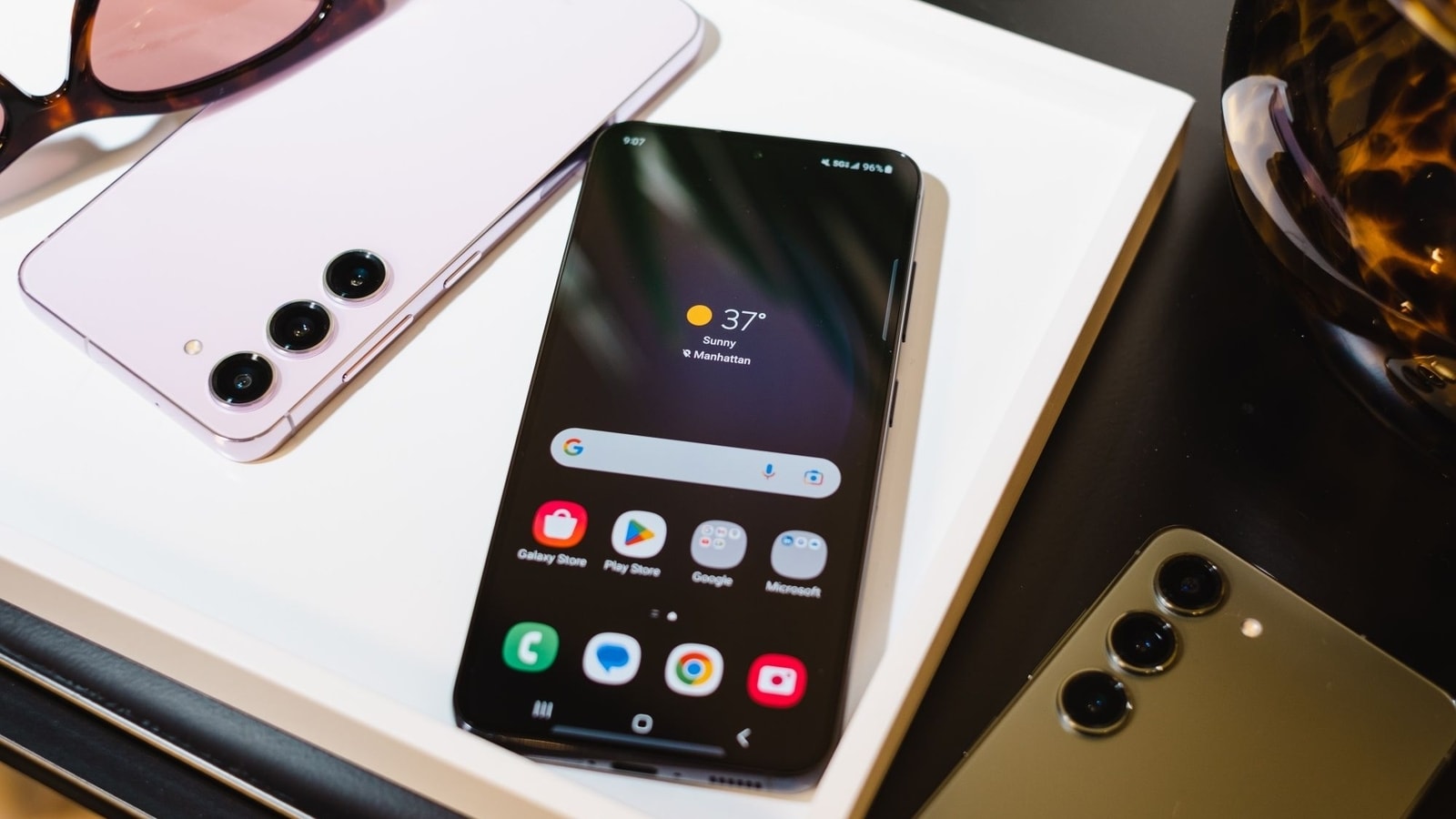 In a world where digital data is increasingly vital and sometimes vulnerable, Samsung has unveiled an innovative solution to safeguard your valuable information. The global launch of Temporary Cloud Backup, a secure and convenient way to store and transfer important data has been announced.
Keeping Data Safe and Sound
Temporary Cloud Backup is designed to address the concerns of Samsung Galaxy users who fear losing their data, be it cherished photos, videos, or private files. Chiyoung Seo, VP & Head of Cloud Team at Samsung Electronics, emphasized that this feature aims to provide peace of mind to users, ensuring that their precious data will not be lost, thanks to the power of the Galaxy ecosystem.
We are now on WhatsApp. Click to join.
Users can seamlessly upload their data to Samsung Cloud storage through their Samsung Account, where it is securely preserved and readily accessible for download. The best part? It's a free service, although individual file sizes are capped at 100GB. All you need is a Wi-Fi connection for data transfer.
Data preservation with a time limit
Temporary Cloud Backup retains your data for up to 30 days from the date of the initial backup. During this timeframe, users have the flexibility to restore their data at any moment. Samsung takes care to notify users when they approach their 30-day limit, ensuring they can retrieve their data before it's automatically deleted.
A lifesaver during repairs and upgrades
This feature isn't just about data security; it's also a lifesaver during repairs or when upgrading to a new Samsung device. Samsung has included Temporary Cloud Backup as part of Maintenance Mode, ensuring that your personal data, including files stored in the Secure Folder, is backed up securely for recovery after repairs.
For those eagerly awaiting their new preorder device, Temporary Cloud Backup offers a reliable and straightforward method to transfer their data. You can confidently back up your data before performing a full reset on your old device, knowing that it's easy to recover that data at any time.
Even if you've already set up your new device, you can still restore your data as part of the Setup Wizard. If you've skipped this step, don't worry; you can access Temporary Cloud Backup at any time within Maintenance Mode or the Reset function, making data restoration simple and convenient.
Enhanced Data Security
Temporary Cloud Backup is the latest addition to Samsung Cloud, reducing the risk of data loss due to lost, stolen, or broken Samsung Galaxy devices. This experience is not only easy but also secure, protected by Samsung Account's two-factor authentication. This means that you can trust the upload and restore processes to keep your data safe.
Worldwide Availability
The global rollout of Temporary Cloud Backup began in the fall, making it accessible to all Samsung Galaxy smartphone and tablet users operating on One UI 6 or later, starting with Galaxy S and Z series smartphones in Korea.
In a world where data protection is of paramount importance, the new Samsung Temporary Cloud Backup is a significant step towards ensuring that your valuable information remains secure and easily accessible when you need it the most.
One more thing! HT Tech is now on WhatsApp Channels! Follow us by clicking the link so you never miss any update from the world of technology. Click here to join now!