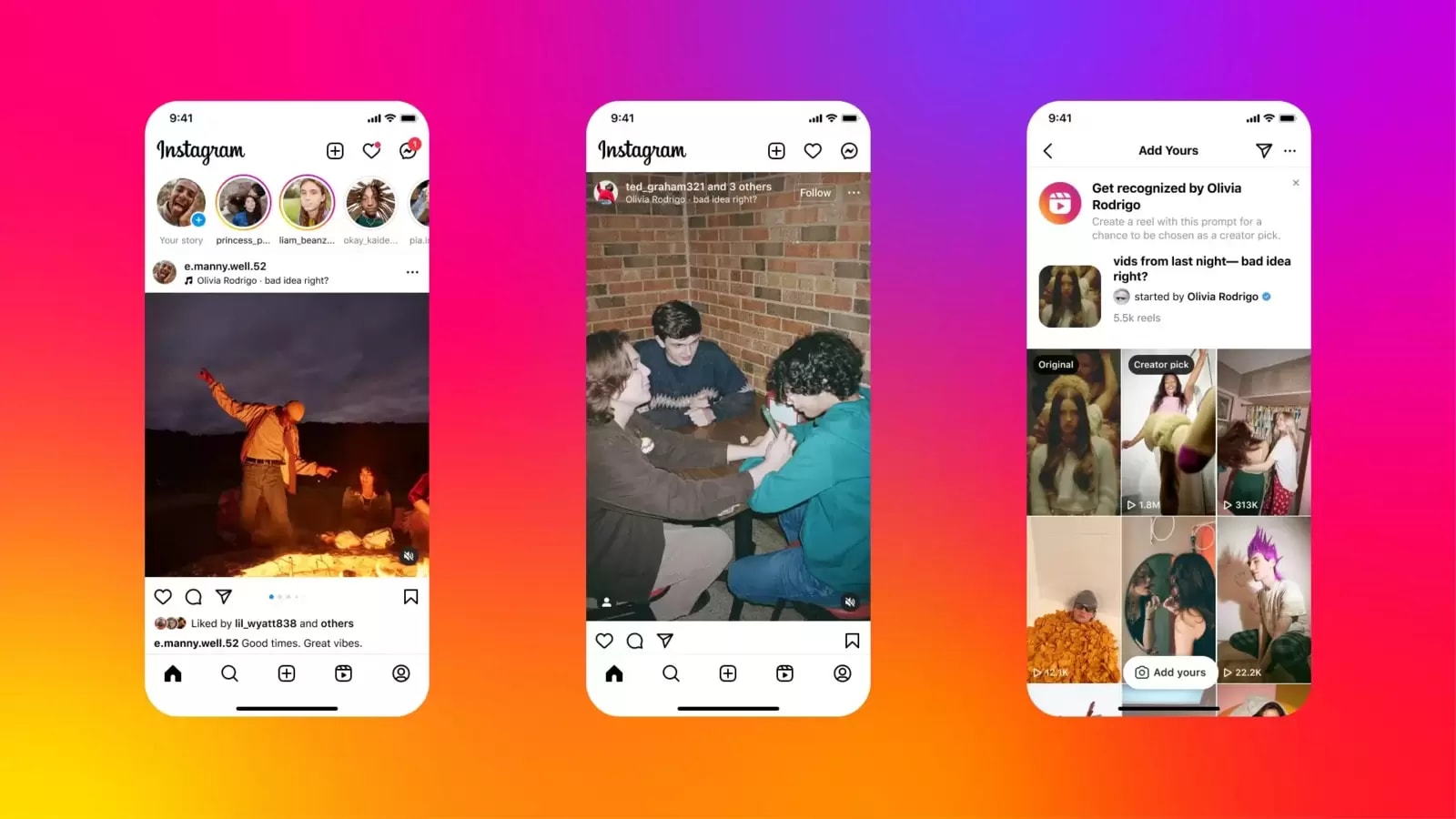 Are you tired of the same old static picture carousels on Instagram? Want to inject some excitement and creativity into your posts? Well, you're in luck! Instagram has rolled out an exciting new feature that lets you add music to your photo carousels, giving your content a fresh and dynamic twist. Instagram has announced this feature on August 11 on its official blog.
Earlier this feature of adding music was only limited to single photos, now you can use this feature while posting multiple pictures. Notably, along with Instagram, Meta introduced new features to WhatsApp and Threads too. However, this new feature of Instagram is not accessible for all the devices for now. It will be slowly rolled out across all the devices.
If you want to get the new Instagram feature, follow these steps:
Initiate Your Carousel: To get started, open the Instagram app and tap on the "+" icon to create a new post. Select the images you want to include in your carousel post. Remember, you need at least two images to create a carousel.
Transition to Editing: After you've chosen your images, tap "Next" to move to the editing phase. This is the most important step.
Add Music: On the editing page, you'll notice the option to "Add Music." Tap on this to select a song of your choice that will serve as the background for your carousel post. Instagram will provide recommendations, but you're free to choose any track that resonates with your content. This is your chance to set the mood and vibe for your carousel.
Customize the Audio: Get creative! You can customize the audio to suit your preferences. Choose a specific part of the song that you want to include in your carousel. This allows you to sync the music with the flow of your images, enhancing the overall impact. Plus, if you've saved music on the app, you can incorporate that into your post as well.
Add Final Touches: Once you're satisfied with your music selection, move on to the final touches. Add a caption that complements your carousel, throw in some relevant tags, and even include a location if it's appropriate. These elements help provide context and make your post more discoverable.
Share and Enjoy!: With all the elements in place, you're ready to share your carousel with the world. Tap "Share," and your captivating creation, complete with background music, will be accessible to your followers.
This is a great feature for those who want to infuse their Instagram carousels with an extra layer of excitement and engagement. Whether you're sharing vacation memories, DIY projects, or creative concepts, adding music can take your carousel to the next level.