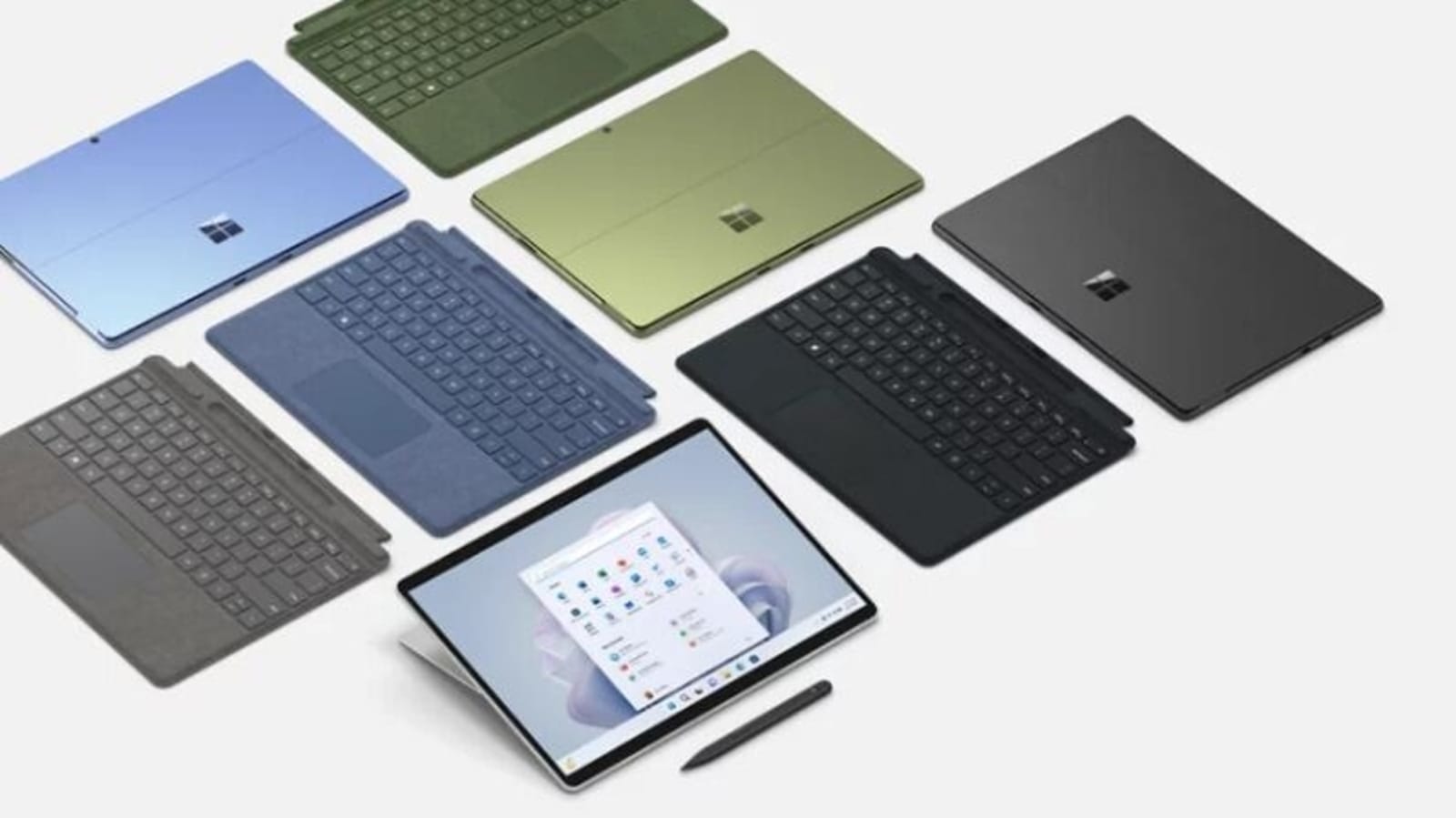 Microsoft in mid-August sent an invite for a "special event" which is planned for September 21, 2023, and it is going to happen in New York. However, the company has not disclosed any details about the event. As per rumours, it is expected that the company may launch new generations of its Surface model. Additionally, it was also leaked that the company has made big investments in artificial intelligence, therefore, we can also expect new innovations based on AI. Know what's coming on the Microsoft launch event.
Surface Pro 10:
The new generation of Surface Pro is expected to be announced in the upcoming Microsoft event like each year. The laptop is expected to be launched in two sized options: an 11-inch option and a 13-inch option. It may be powered by a 13th-generation Intel chip and it can also get keyboard improvements.
Surface Laptop Studio 2:
Microsoft may launch the much-awaited new generation of Surface Laptop Studio which was first introduced in 2021. According to a report by Tech Radar, the laptop may feature a 13th-generation Intel Core i7-13800H processor and 64GB of DDR5 SDRAM. It is also rumoured to have new features and tools. However, nothing has been confirmed so far.
Surface Go 4:
It is another 2-in-1 laptop by the company. Its predecessor was released in 2021 and after two years, it may come back with new features and design. This version is expected to have improved battery life.
Surface Laptop Go 3:
This laptop may be launched as an improved version of Surface Laptop Go 2. As per rumours is it expected to have 128GB SSD for storage. It may be powered by Intel 12th-Gen Intel Core i5. Furthermore, it is expected to have a similar 3:2 aspect ratio as its predecessor.
Surface accessories:
It was reported that Microsoft is planning to adopt Surface line accessories such as mice, keyboards, and Webcams. Last year, the company released accessories such as Microsoft Presenter Plus, Bluetooth-powered clicker, and Microsoft Audio Dock, so we may get something similar in this year's launch.
Copilot:
Microsoft may announce its new AI assistant for Windows which may be called " Windows Copoilot". This tool can come in very handy for Windows users. With Microsoft introducing Bing AI, the new assistant may also contribute to an easy user experience.
Windows 11 23H2:
Windows may get a major system upgrade with Windows 11 23H2. It is expected the upcoming event may announce its new features and changes along with the new AI-assistant Copilot. Additionally, the update has been rolled out for the testers therefore, we can expect the event may reveal more information about the new update.