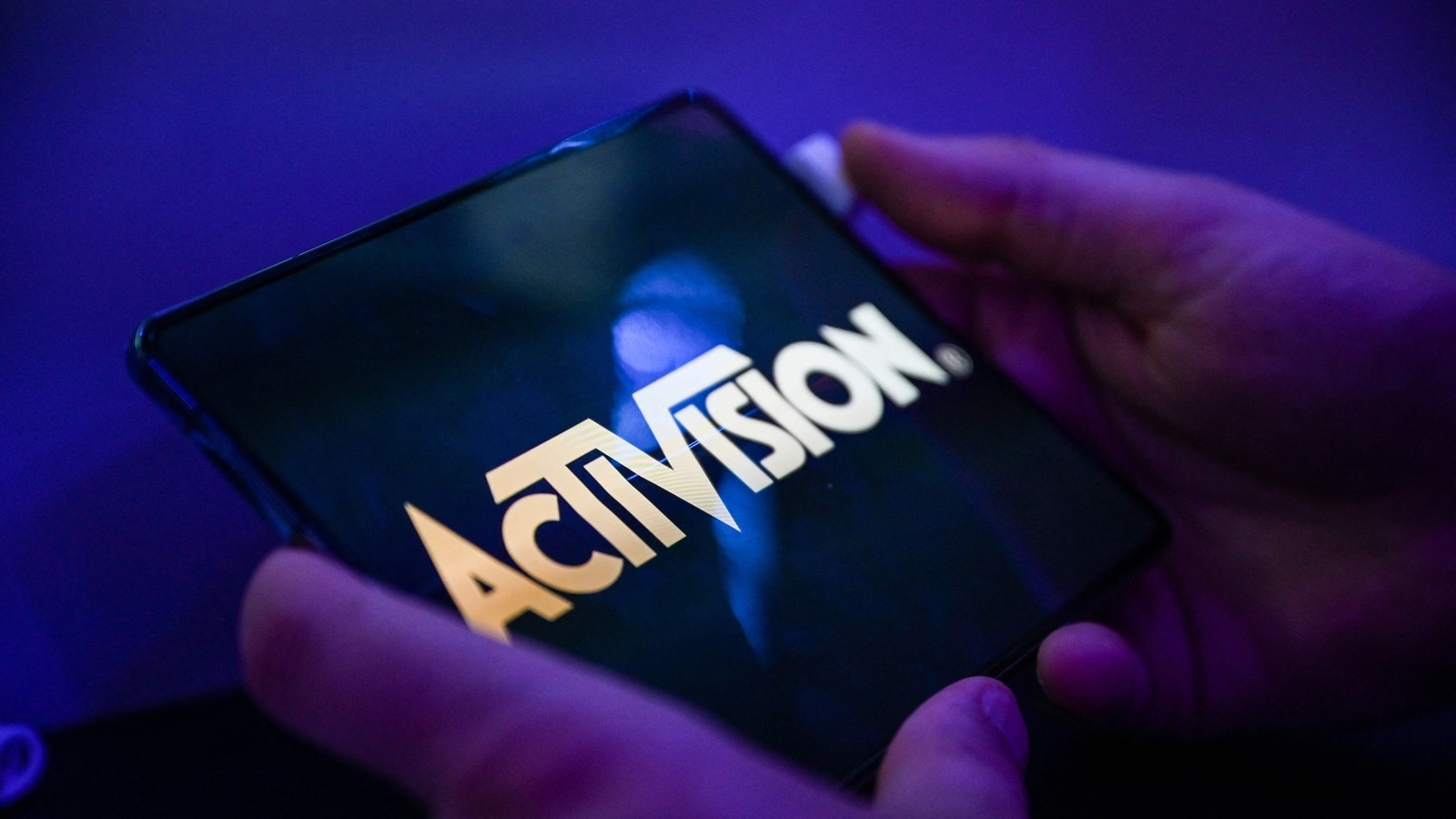 Microsoft Corp.'s victory over US trustbusters seeking to end its $69 billion purchase of Activision Blizzard Inc. was a big moment on Tuesday — but London was where the software giant landed the bigger win.
The UK's Competition & Markets Authority, which initially blocked the deal in April, has said it's open to considering "proposals … to restructure the transaction" that would address its concerns. That's not how the British antitrust process usually goes — and the ramifications are far reaching. There's a standard recourse for merging parties facing a CMA veto: appeal. Microsoft had initiated the process and that's now been put on hold.
How might things move forward? We're in unprecedented territory for big M&A in the UK.
To re-cap, the CMA found that Microsoft's ownership of Activision's games catalogue could harm competition in the cloud-gaming market. It also rejected Microsoft's proposed remedy — a decade-long commitment to make Activision titles like Call of Duty available to rival streaming platforms, subject to certain conditions.
We are now on WhatsApp. Click to join.
While the CMA has yet to issue its formal order thwarting the transaction, it confirmed on Wednesday that merging parties can't suggest new remedies once a final report is published, as is the case here. However, the regulator says they can propose a restructured deal, thereby triggering a new investigation.
It's crucial that the CMA sticks to its existing processes. Failing to do so would be an invitation to Microsoft rival Sony Group Corp. — which opposes the Activision acquisition — to sue.
The implication from the CMA's comment about listening to proposals is that Microsoft would get a reasonable sense of whether any revised deal would sail through the second investigation. Would this new transaction then gain clearance after a single, accelerated probe, without a repeat of the preliminary and in-depth enquiries its predecessor went through? Presumably Sony would need a fresh opportunity to make challenges.
Even if the firms and regulator can agree a new deal within the rubric, UK merger enforcement faces two problems following this episode. The first is that the CMA's processes clearly need reviewing. If there is indeed an acceptable structure here, we surely should have unearthed it long ago. Coincidentally, the CMA launched a consultation on how it conducts in-depth reviews last month. This now takes on heightened importance.
Recall that the CMA had to revise its "provisional findings" in the Microsoft deal. These preliminary conclusions come late in the investigation process and are tantamount to the final verdict. And this wasn't a one-off. The same happened last month in the combination of vehicle salvage firms Copart and Hills Motors. The agency arguably needs to give merging parties more time to respond to its thinking before it publishes.
The second is that the CMA may need to reconsider its stance on so-called "behavioral" remedies, the category that Microsoft's fixes fall into. The issue is that behavior that solves problems today may not work if a market evolves. Microsoft's get-around may be to make its remedies so binding that the CMA can argue they qualify as "structural" solutions.
Accepting remedies that are essentially behavioral but dressed up as structural would still damage the CMA's credibility given its policy position. It's surely time to formulate a more nuanced philosophy. After all, the European Commission accepted Microsoft's remedies despite agreeing with the CMA that the deal posed harm without them. And the US Federal Trade Commission's objections didn't persuade a judge to block the transaction this week.
You can see the impetus on both sides to get a UK resolution. Microsoft and Activision want their union to proceed as quickly and smoothly as possible. The CMA wants to avoid its negative stance on the current deal being overturned on appeal. Given cloud gaming is a nascent and fluid market, there was always a heightened chance that an adverse ruling might not withstand litigation. Add in the CMA's woefully poor preparedness for the hearings, and the risk of embarrassment is very real.
Consumers need strong regulators to protect them from powerful corporations. Being overturned on appeal would damage the CMA's credibility and necessitate a post-mortem on how the agency made a decision that couldn't be defended in court. But it's important to remember that Microsoft succeeded in kicking up a lot of fuss about the CMA's opposition being "bad for Britain" — throwing its weight around precisely like a domineering company that needs reining in. It would be a terrible outcome if the CMA was seen to be changing its mind under external pressure, rather than because the facts changed.
One more thing! HT Tech is now on WhatsApp Channels! Follow us by clicking the link so you never miss any update from the world of technology. Click here to join now!