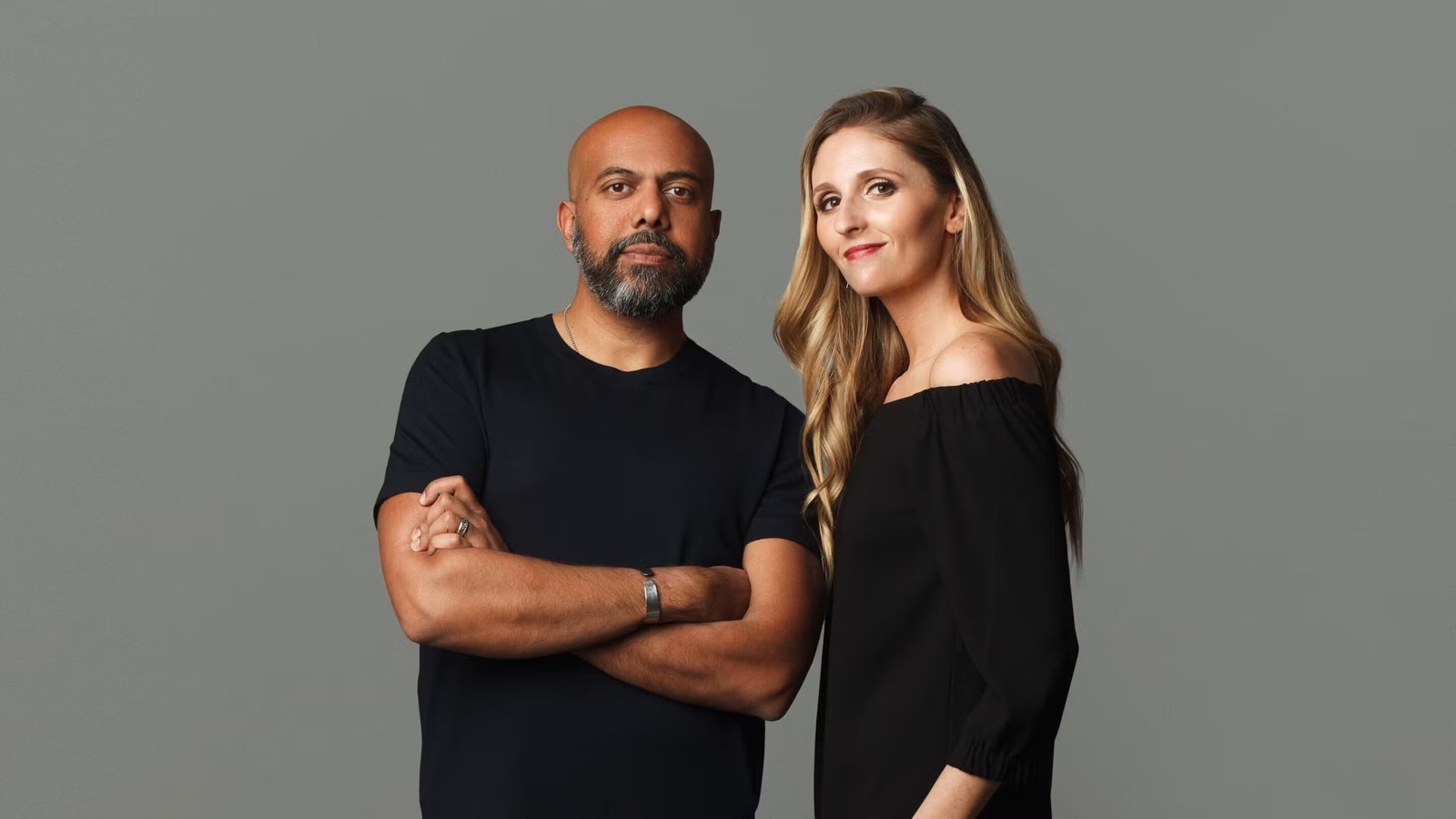 Last week, San Francisco-based startup Humane, which is focused towards building artificial intelligence-powered gadgets, unveiled the Ai Pin, a gadget that is widely touted as having the potential to replace smartphones. The Ai Pin is a clothing-based wearable gadget, that can do tasks like a smartphone, but does not require the user to continuously interact with it or to download apps. Humane was founded by Imran Chaudhri and Bethany Bongiorno, husband, and wife, who ventured into the entrepreneurial dream after working with Apple for years. Let us take a closer look at who they are.
Who is Imran Chaudhri?
Imran Chaudhri is the chairman and president of Humane. But his journey began in 1995 when he first joined Apple. He worked in the company as a designer and before leaving the company in 2016, held the Director of Design position. In the 20 years he worked with Apple, he helped design some of the most loved products such as the Macintosh, iPod, iPad, Apple Watch, and iPhone. As per the Humane website, Chaudhri "is driven by his insistence on putting the human experience front and center in the design process".
Chaudhry said while unveiling Humane's first product, "Ai Pin is the embodiment of our vision to integrate AI into the fabric of daily life, enhancing our capabilities without overshadowing our humanity."
Who is Bethany Bongiorno?
Bethany Bongiorno is the CEO of Humane. Just like Chaudhri, she was also working with Apple before starting her entrepreneurial stint. She joined the company in 2008 and left the company in 2016. Spanning 8 years, Bongiorno held the position of director of software engineering. "She was responsible for all software project management for iOS and macOS and also played a key leadership role in the execution of critical projects such as the launch of the original iPad. "Bethany is passionate about building and leading high-performing teams to solve complex problems," mentions the Humane website.
What is Ai Pin?
Ai Pin is a small boxy device with a 13MP ultra-wide camera, a bunch of sensors, a speaker, a laser ink display, and a microphone. So, it can see, sense, speak, and listen.
It is powered by an unnamed Snapdragon chipset and an AI engine which is likely to be GPT-4, although the company does not mention the name. It, however, does mention OpenAI and Microsoft in its press release, saying, "Humane's unique collaborations with Microsoft and OpenAI give Ai Pin access to some of the world's most powerful AI models and platforms and set the foundation for new capabilities to be added as the technology evolves".
Ai Pin is a standalone device and it does not need to be paired with a smartphone or any companion device. In a way, it appears that the device aims to replace the traditional way of using smartphones by eliminating apps with 'AI experiences' and automating most of your tasks, so you don't have to keep looking at the screen.