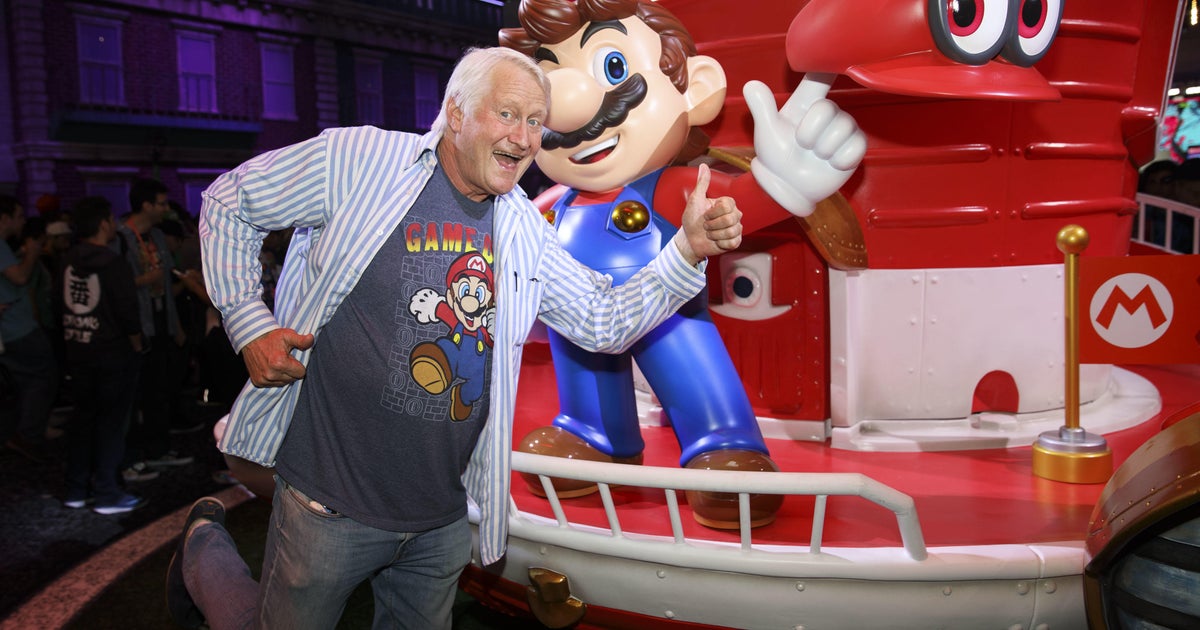 Charles Martinet, the original voice of Mario in Nintendo games since the 1990s, is leaving the Mushroom Kingdom.
Nintendo of America confirmed Monday that Martinet will now serve in the role of "Mario Ambassador," traveling around the world to promote the beloved plumber, signing autographs and performing Nintendo character voices.
"It's been a privilege working with Charles to help bring Mario to life for so many years and we want to thank and celebrate him," Nintendo said in a statement.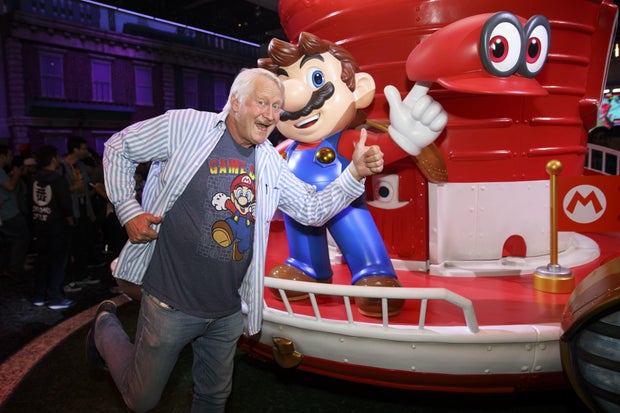 Actor Charles Martinet, the voice of Nintendo Co.'s Mario, stands for a photograph with Mario during the E3 Electronic Entertainment Expo in Los Angeles, California, U.S., on Tuesday, June 13, 2017.  Bloomberg
In addition to being the original voice of Mario, he's also voiced Luigi, Wario and Waluigi in the video games. While he did not voice Mario in the recent movie, he did have a small role as Mario's dad.
In a question and answer session at a Canadian gaming and comics expo two years ago, Martinet told the audience, "I want to voice Mario until I drop dead," in response to a fan's question, according to gaming blog The Game Crater. But he added, "If someday I think I am no longer capable of doing it, I will tell Nintendo to look into finding someone else."
Nintendo did not give say why Martinet is stepping down or who would replace him as Mario's voice.
The Mario franchise continues to be among Nintendo's strongest properties. In addition to releasing the "Super Mario Bros. Movie" this spring, which has topped $1 billion in global box office receipts, Universal Studios Hollywood in February launched the Super Nintendo World theme park in Los Angeles.
"The Super Mario Bros. Movie" breaks box office records 04:34
The entrance to the park consists of a gigantic green pipe tunnel, similar to the one Mario travels through in the video game. From there, visitors can board a ride based on the popular Mario Kart video game or eat at a cafe inspired by Super Mario Bros' character Toadstool, among other activities. 
Mario and Luigi are Nintendo's most recognizable characters. In the game, the brothers work as plumbers but also embark on quests across a fictitious land called the Mushroom Kingdom to save Princess Peach from the villain Bowser. Their adventures were depicted in a 1993 film starring Bob Hoskins and John Leguizamo. A remake of the movie starring Chris Pratt as Mario and Jack Black as Bowser hit theaters in April.
More from CBS News