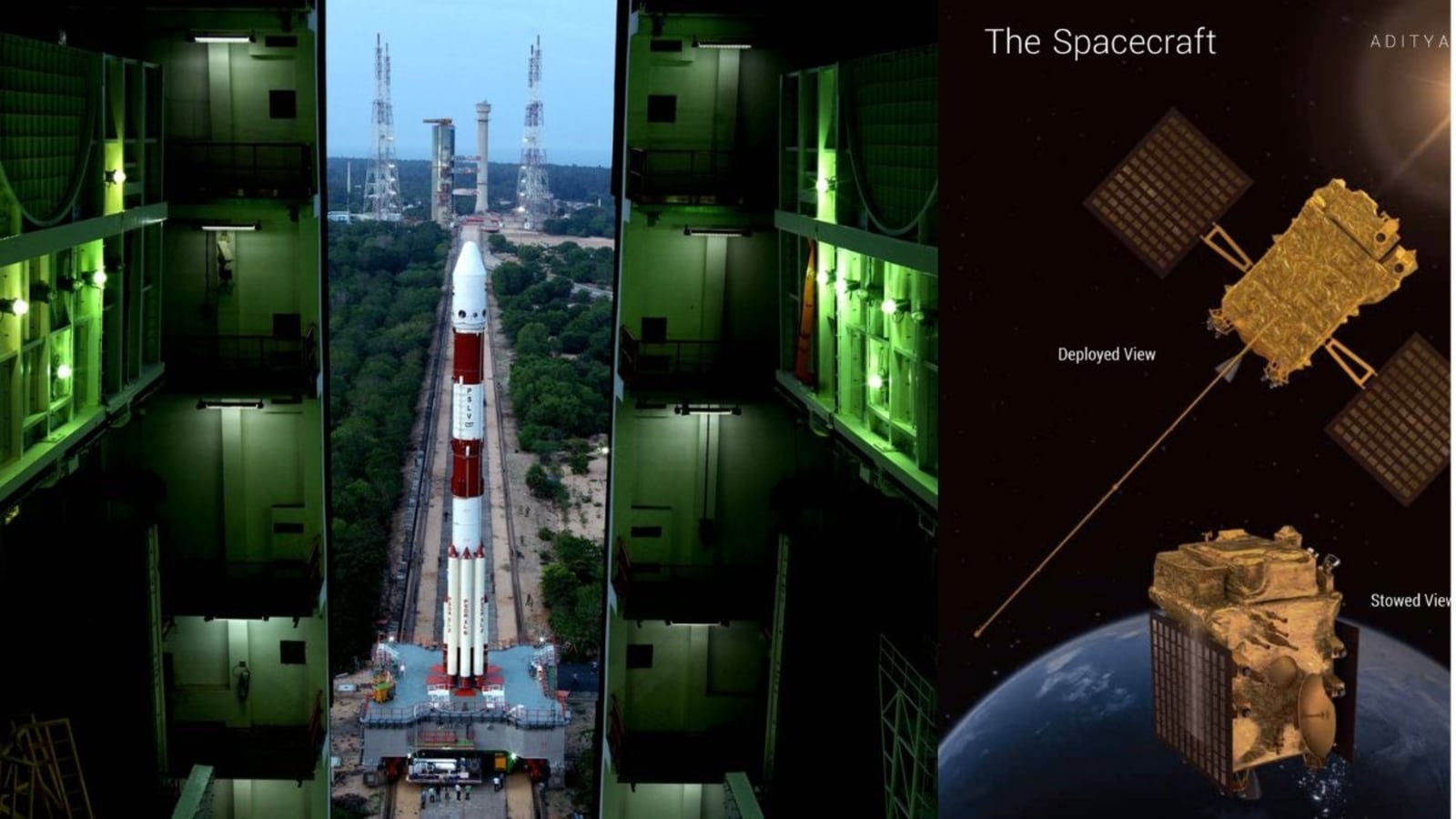 Following the successful landing of the Chandrayaan-3 spacecraft on the lunar surface, the Indian Space Research Organisation (ISRO) is now gearing up for the launch of its maiden solar mission, Aditya-L1. The mission is scheduled for lift-off, tomorrow, September 2. The Aditya-L1 mission will depart from the Satish Dhawan Space Centre located in Sriharikota. Find out when and where to watch the live stream online.
The Polar Satellite Launch Vehicle (PSLV) is all set to embark on its remarkable 57th space mission, carrying the Aditya-L1 spacecraft. The launch event is scheduled to take place at 11:50 AM IST from the designated launch pad.
How to watch ISRO's Aditya-L1 launch?
Enthusiasts around the world will have the opportunity to witness this historic event as the launch will be live-streamed on the official channel of ISRO on YouTube.
Moreover, ISRO has extended an invitation to citizens who wish to observe the launch in person from the Launch View Gallery in Sriharikota. Registration for this unique experience opened on August 29, allowing space enthusiasts to secure their spots.
Understanding the Aditya-L1 mission
The Aditya-L1 mission carries immense significance for ISRO as it marks India's inaugural dedicated mission for studying the Sun. The spacecraft will be equipped with seven scientific payloads designed to explore various aspects of the Sun.
These instruments will closely examine the photosphere, chromosphere, and corona, which are the outermost layers of the Sun. Among these payloads, four will have a direct line of sight to the Sun, while the remaining three will conduct in-situ studies of particles and fields at Lagrange point L1.
The spacecraft will be strategically positioned in a halo orbit around Lagrange point 1 (L1) of the Sun-Earth system, located approximately 1.5 million kilometers from Earth. This strategic vantage point will enable continuous observations of the Sun, free from occultations or eclipses, providing real-time data on solar activities and their impact on space weather.
The mission's primary objectives include gaining valuable insights into coronal heating, coronal mass ejections, pre-flare and flare activities, as well as their characteristics. It will also investigate the dynamics of space weather and the propagation of particles and fields.
The Aditya-L1 mission is anticipated to take around four months to reach its destination.
Other Notable Solar Missions
It's worth noting that NASA launched the Parker Solar Probe back in August 2018. A significant milestone for the satellite came in December 2021 when the Parker Solar Probe made a daring journey through the Sun's upper atmosphere, known as the corona. During this mission, it sampled particles and magnetic fields, marking the first-ever spacecraft to make direct contact with the Sun.
As the Aditya-L1 mission prepares for liftoff, the world eagerly awaits the wealth of scientific knowledge and groundbreaking discoveries it promises to bring in the field of solar research.