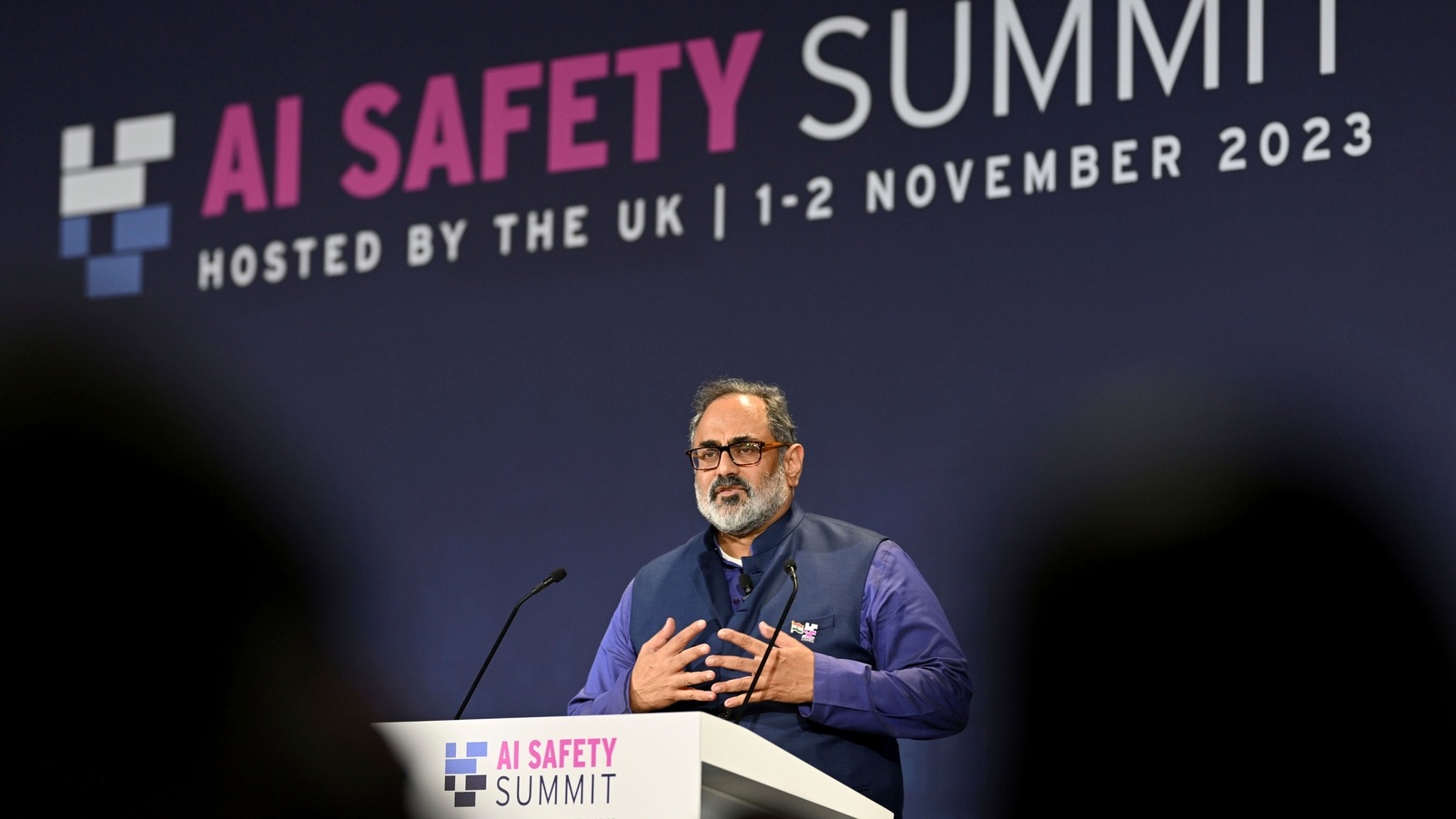 Union Minister Rajeev Chandrasekhar the Minister of State for Electronics and Information Technology for India has today signed a world-first agreement at the historic British landmark, Bletchley Park. The agreement establishes a shared understanding of the opportunities and risks posed by frontier Artificial Intelligence (AI) and the need for governments to work together to meet the most significant challenges.
A report from the British High Commission outlines that India, along with 27 countries from across the globe including Africa, the Middle East, and Asia, as well as the EU have agreed to the urgency of understanding and, as an international community, "collectively manage potential risks through a new joint global effort to ensure AI is developed and deployed in a safe, responsible way for the benefit of the global community".
Some of the countries who are publicly endorsing the Declaration include India, Brazil, France, Ireland, Japan, Kenya, the Kingdom of Saudi Arabia, Nigeria and the United Arab Emirates.
The declaration comes after 2 days of talk between world leaders and prominent figures in the AI industry during an AI safety summit in the UK.
The countries in attendance agreed that substantial risks may arise from the intentional misuse or unintended issues of control of frontier AI. A particular sentiment focused on the concerns surrounding cybersecurity, biotechnology and disinformation risks. The declaration sets out an agreement that there is "potential for serious, even catastrophic, harm, either deliberate or unintentional, stemming from the most significant capabilities of these AI models."
Further talks were held today, with leading frontier AI companies and experts from academia and civil society, notably Elon Musk and Sam Altman (creator of Microsoft backed, OpenAI).
These discussions will build upon the understanding of frontier AI risks and improve the safety of its commercial use.
The UK last week announced the establishment of the world's first AI Safety Institute and complementing existing international efforts including at the G7, OECD, Council of Europe, United Nations and the Global Partnership on AI.
Minister Chandrasekhar on X said, "The future of tech should be driven by international collaborations rather than just a few countries!"
UK Prime Minister Sunak intends that "this will ensure the best available scientific research can be used to create an evidence base for managing the risks whilst unlocking the benefits of the technology."
Sunak believes that the agreement is a "landmark achievement" and one that sees "the world's greatest AI powers agree on the urgency behind understanding the risks of AI – helping ensure the long-term future of our children and grandchildren."
The Republic of Korea has agreed to co-host a mini-virtual summit on AI in the next 6 months. France will then host the next in-person Summit a year from now, the British High Commission statement read.
A Republic of Korea statement read, "Minister Lee is delighted that Korea will be the co-hosts of the mini virtual summit. Korea is a world leader in technologies like AI and recognises the importance of multilateral cooperation to ensure AI technologies are designed, used and governed in safe ways."
His Majesty King Charles III (of the UK) also joined virtually and pointed to AI being one of the "greatest technological leaps in the history of human endeavour."