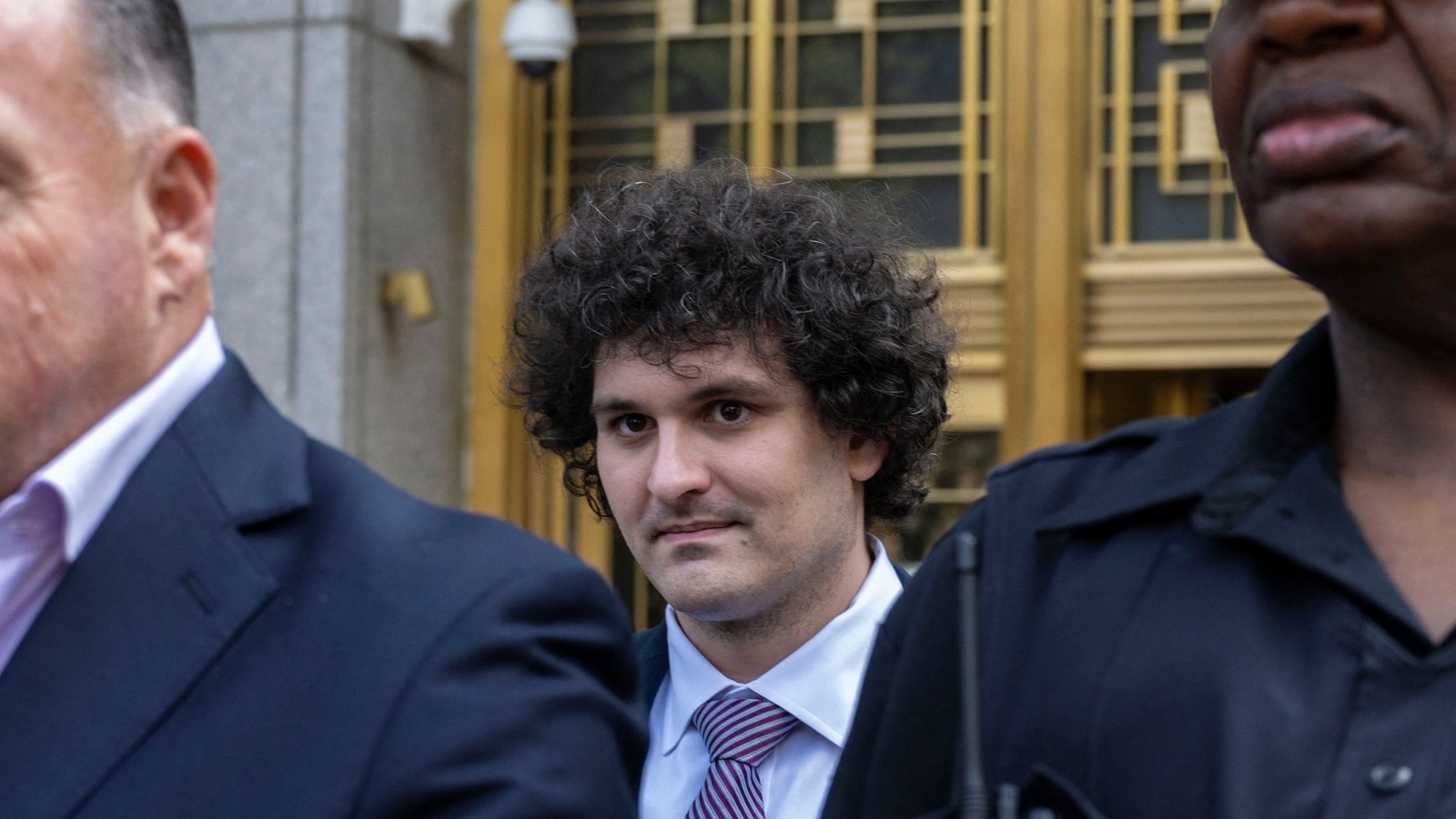 FTX co-founder Sam Bankman-Fried returns to the stand Monday, when he's likely to face a bruising cross-examination based on his Friday testimony that he made mistakes but didn't commit fraud that led to the cryptocurrency exchange's collapse.
Bankman-Fried was questioned by his own lawyer on Friday, and he used his time on the stand to offer alternative explanations for actions prosecutors have described as nefarious. The case against Bankman-Fried centers on allegedly fraudulent transfers of billions in FTX customer funds to an affiliated hedge fund, Alameda Research, in which he held a 90% interest.
We are now on WhatsApp. Click to join.
The onetime crypto mogul also tried to push back on the prosecution testimony of three former close associates — FTX co-founder Gary Wang, engineering chief Nishad Singh and Alameda Chief Executive Officer Caroline Ellison, who is also Bankman-Fried's ex-girlfriend. All three have pleaded guilty to a fraud scheme that they said Bankman-Fried masterminded.
Bankman-Fried appeared confident as he gave his testimony, which largely matched up with accounts that he gave in multiple media interviews after FTX's November 2022 bankruptcy. He claimed he failed to oversee other executives, especially Ellison, and didn't know until very late that Alameda had borrowed an unsustainable amount from FTX.
Unlike on Friday or during those media interviews, Bankman-Fried on Monday is expected to face federal prosecutors eager to tear apart his account. During what was essentially a dress rehearsal outside the presence of the jury on Thursday, Assistant US Attorney Danielle Sassoon appeared to rattle him with her aggressive questioning. Sassoon promised a "significant cross-examination" starting Monday. 
Here are the main takeaways from Bankman-Fried's Friday testimony:
'I Did Not' Defraud: Right off the bat, Bankman-Fried testified that he didn't defraud anyone. He admitted that "a lot of people got hurt" due to the cryptocurrency exchange's collapse but chalked that up to mistakes. Bankman-Fried said his "biggest mistake" was not hiring a chief risk officer.
Jane Street to FTX: Bankman-Fried described how he learned the concept of arbitrage working at trading firm Jane Street Group and how he began to think about applying it to cryptocurrency. "It looked like there were some places" where you could buy Bitcoin for $10,000 and others where you could sell it for $11,000, he said. He eventually launched Alameda to try to seize those opportunities. Not long after starting the fund, Bankman-Fried said he started thinking about launching a crypto exchange.
'Not a Programmer': Bankman-Fried stressed that he did not have a background in computer programming and didn't read or write any of FTX's code. He said he relied on Wang and Singh for that aspect of the business and that they were authorized to make decisions without his input. Bankman-Fried was clearly trying to undermine those witnesses' testimony that he directed them to alter FTX's code to allow Alameda to borrow essentially unlimited amounts of money and avoid automatic liquidation protocols.
Market Maker: Though he claimed he didn't know exactly what Wang and Singh did, Bankman-Fried said he did ask them to implement measures that would prevent Alameda accounts from being automatically liquidated if they went underwater due to a "catastrophic mistake" by FTX's automated risk algorithm. He said that would have been disastrous because Alameda was a key market maker on FTX early on. He also noted that he'd learned how market makers operated with lines of credit at Jane Street, and thought it was important that Alameda had the ability to borrow.
'Very Surprised': Bankman-Fried claimed that he believed Alameda owed no more than $2 billion to FTX and that he was "very surprised" to learn in the summer of 2022 that the true number was about $10 billion. He said he'd been telling Ellison to hedge Alameda's investments for months but that she appeared "less enthusiastic" about it. Since late last year, Bankman-Fried has suggested Alameda's borrowing was Ellison's fault and that he simply failed to supervise her. By August 2022, he testified, he was worried that Alameda was going to collapse. Asked if he was "freaking out" then, Bankman-Fried said, "I don't tend to show a lot of freakoutness but, relative to my standard, yes."
Bad Romance: Bankman-Fried only briefly addressed his personal relationship with Ellison, saying they dated "on and off" before breaking up in the spring of 2022. "I didn't have the time or the energy to put in what I think she wanted from our relationship," he said. "It wasn't the first time I had had that problem." He said they had "philosophical" conversations, which she usually initiated by staking out a contrarian position to debate. When she testifed, Ellison said Bankman-Fried's utilitarian beliefs were such that he thought lying and stealing could be justified in pursuit of a greater good.