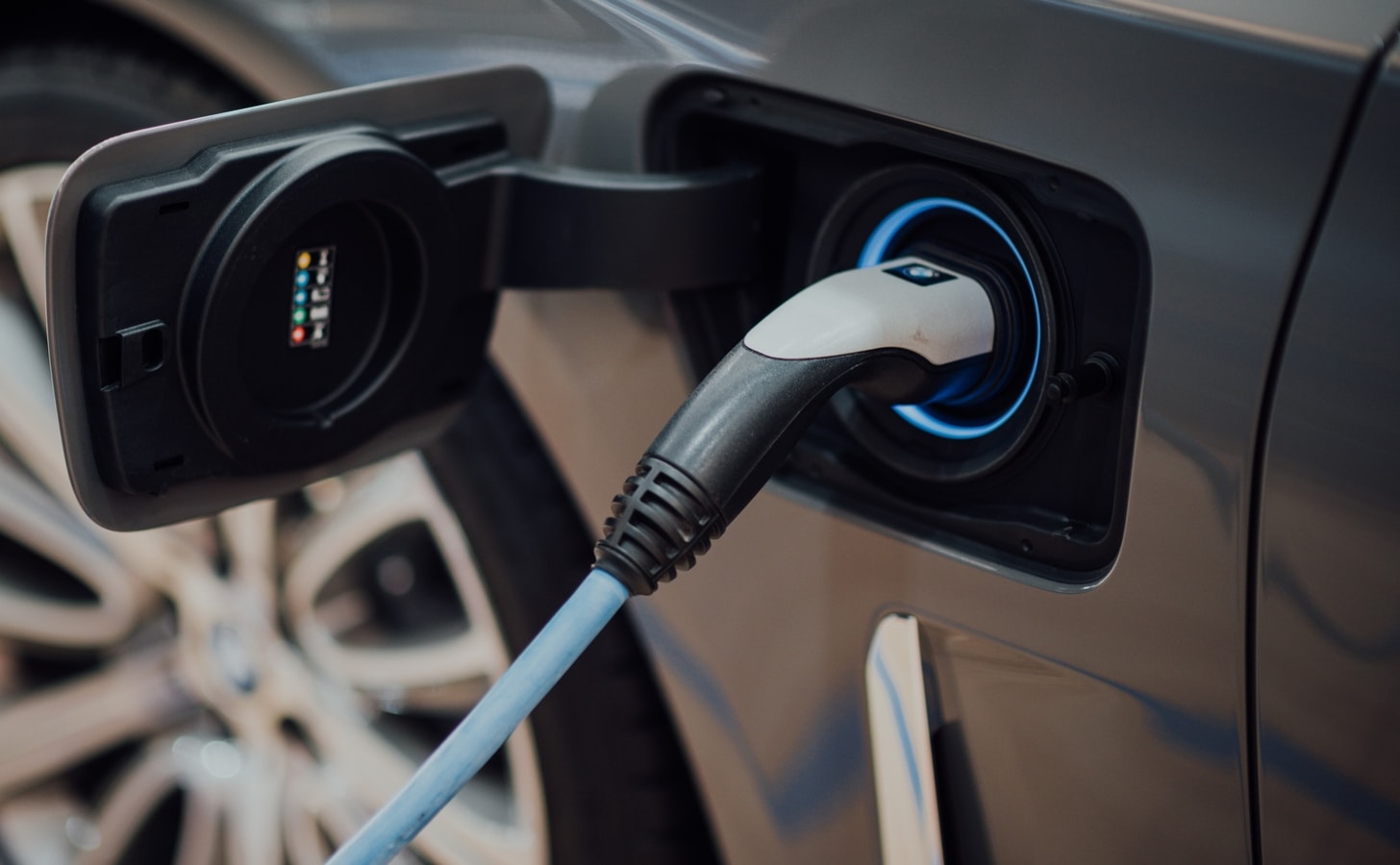 It's 4 p.m. on a wet Monday in southeast London, and we're trying to parallel park uphill, a necessary if unpleasant rite of passage for any city driver. Our electric car, a bright red Ora Funky Cat, has been through a battery of such rites today — hauling furniture, ferrying passengers, avoiding pedestrians — and takes to London's streets like it was made for them. On the slippery surface of a narrow road, the Ora EV excels: At just over 4 meters (13 feet), it's easy to parallel park. 
The Funky Cat is a head-turning EV with a fun design to match its name; there's a hint of Porsche in the flared front fenders and squat haunches. The Asian-made car, which went on sale last fall, is also prowling around a sweet spot in the UK's EV market: models small and light enough that a modest battery can push them a decent distance. Of the 72 electric cars available in the UK, nine have batteries with a capacity under 50 kWh. Just two EVs in the US do. 
The UK has a long tradition of popular small cars, perhaps best exemplified by an iconic Mini Cooper chase scene in 1969's British classic, The Italian Job. But electrification is raising new challenges for compact models, as costly lithium-ion power packs push carmakers toward conflicting strategies. At one end of the EV market are large, luxury cars with big batteries and high prices (see: the BMW i7). At the other are smaller, scrappier EVs like the Funky Cat, which aim to thread the needle between affordability, range and size. Carmakers are betting on UK demand for the latter.  
As the EV market finds its global footing, the footprint of the average car is growing. SUVs made up 44% of new EV sales in the UK last year, compared with 30% of all new car sales (including electric, petrol and diesel models), according to data collected by the Climate Change Committee and distributed by the Society of Motor Manufacturers and Traders, an industry group. Even the electric Mini, which is over a foot wider than its 1960s predecessor, might not nip so easily through the streets of Turin today.
Nowhere is this auto embiggening more pronounced than in the US, the second largest market for new EV sales after China (the UK is fourth). The average vehicle sold in the US last year weighed a whopping 4,329 pounds, while the average UK car was about 1,000 pounds lighter, according to estimates from the RAC Foundation, a charity that researches the UK auto market. 
In the market for an EV? Bloomberg Green just released Electric Car Ratings for the UK market. You can sort by price, range and other critical car specs — and find out which models are the most efficient. 
That differential is in part a reflection of local consumer needs. A Ford F-150 is a tight squeeze on British high streets, and both towing and off-roading are infrequent use cases for England's drivers. In London, which accounts for about 13% of the UK's population, a day-to-day car can be more of a logistical challenge than a convenience. The vast majority of residents make use of the city's public transport network.
But the UK isn't immune to carmakers' push for larger models. Between 2013 and 2022, new sales of every type of car declined in the UK — except SUVs, where sales rose 75%, according to the Society of Motor Manufacturers and Traders. In August, tests by Which?, a consumer group, identified 161 cars too big for standard UK parking spaces, up from 129 in 2018.   Even once-popular small cars like the Fiat Punto and the Ford Fiesta have been withdrawn by their manufacturers and replaced with SUVs in recent years, says Ralph Palmer, UK electric vehicles & fleets officer at Transport & Environment, an NGO that tracks the car market. "They're seeing that there are great profit margins to be made from selling a massive SUV for a far higher margin, but selling fewer of them," Palmer says. 
This shift, especially in EVs, is creating a dearth of options for commuters looking to buy only as much car as they need — a hole that companies like Honda and Kia are now looking to fill with more minimalist machines. The UK's nine EVs with battery capacity under 50 kWh include, for example, the Smart EQ Fortwo, which looks like a bumper car that jumped the track and can stretch 130 kilometers (80 miles) out of a 17 kWh battery.
Ora's Funky Cat is a bit more robust. Unlike the Fortwo, it has seating for five and can stretch almost 320 kilometers on a charge, enough to drive from London to Leeds, roughly one-third the length of the island. Still, it is one of the lightest EVs in the UK, in part because its battery has a capacity of just 48 kWh. For city driving — and most people's commute — that's plenty. 
When put through its paces by Bloomberg Green, the Funky Cat is able to tick off a bunch of errands around London on a single charge. Our tallest passenger, at 190 centimeters (6 feet 3 inches), has plenty of legroom, and the trunk accommodates a moderate Ikea haul. With the back seats down, an office chair and a bunch of cardboard boxes fit in the back; even then, the car comfortably seats three. And after a day's trekking, the Funky Cat is still good for another 160 kilometers.
The Funky Cat is one of a few Chinese EVs seeking to break into the UK automotive market, many of them influenced by Asia's strong demand for small cars. Miniature vehicles — which are less than 3.3 meters long, 1.5 meters tall and 2 meters wide — make up 40% of Japanese car sales, and China's best-selling electric car is the $5,000 Wuling Mini EV, which has a top speed of 100 kilometers (60 miles) per hour. Small cars are also popular in Europe, though less so than they used to be. 
But price remains a challenge, says Akshara Chandhok, a director at Strategy&, part of the consultancy firm PWC. At £31,995 ($39,000), the Funky Cat is still expensive for an entry-level car. Similarly, the Honda E, the vehicular equivalent of a hamster, commands £38,000. The electric Mini starts at £32,550, 42% more than its petrol-burning sibling.
"The jury's still out on the level of adoption you'll see of those types of models," Chandhok says, "versus people saying, 'I'm just gonna stick to an old [internal combustion] vehicle and hold onto it for as long as I can.'" 
While the Funky Cat is fun, it doesn't feel as luxe as its price tag might suggest. The satellite navigation struggles with traffic predictions; the in-car assistant, summoned by the command "Hello Ora," is more gimmicky than helpful; and there is no Apple Carplay, though that's coming soon. Heated seats and steering wheel are only available in a more expensive trim, which went on sale last month and also features a sunroof and automatic parking assistance.
Granted, it's still early days in the EV game. Battery costs are sure to come down as the technology improves, which will lower the floor on prices. In the medium term, more model variety might come with the implementation of the UK's ZEV mandate, which works up to requiring four of five cars sold by any given brand in the country be electric by 2030. Next year, 22% of each manufacturer's cars must be zero-emission. 
The mandate "should encourage manufacturers to have a broader range of EVs, which means some on the lower end of the price scale," says Edmund King, president of the AA, a British motoring association. "They've got to meet those percentages, and not everyone can afford a £60,000 car." 
There's already evidence that UK consumers would welcome more low-end options. According to a poll published by T&E earlier this year, an extra 9% of Brits would go electric if a small electric car costing £21,000 with a range of 250 to 300 kilometers was on the market. For now, it isn't.