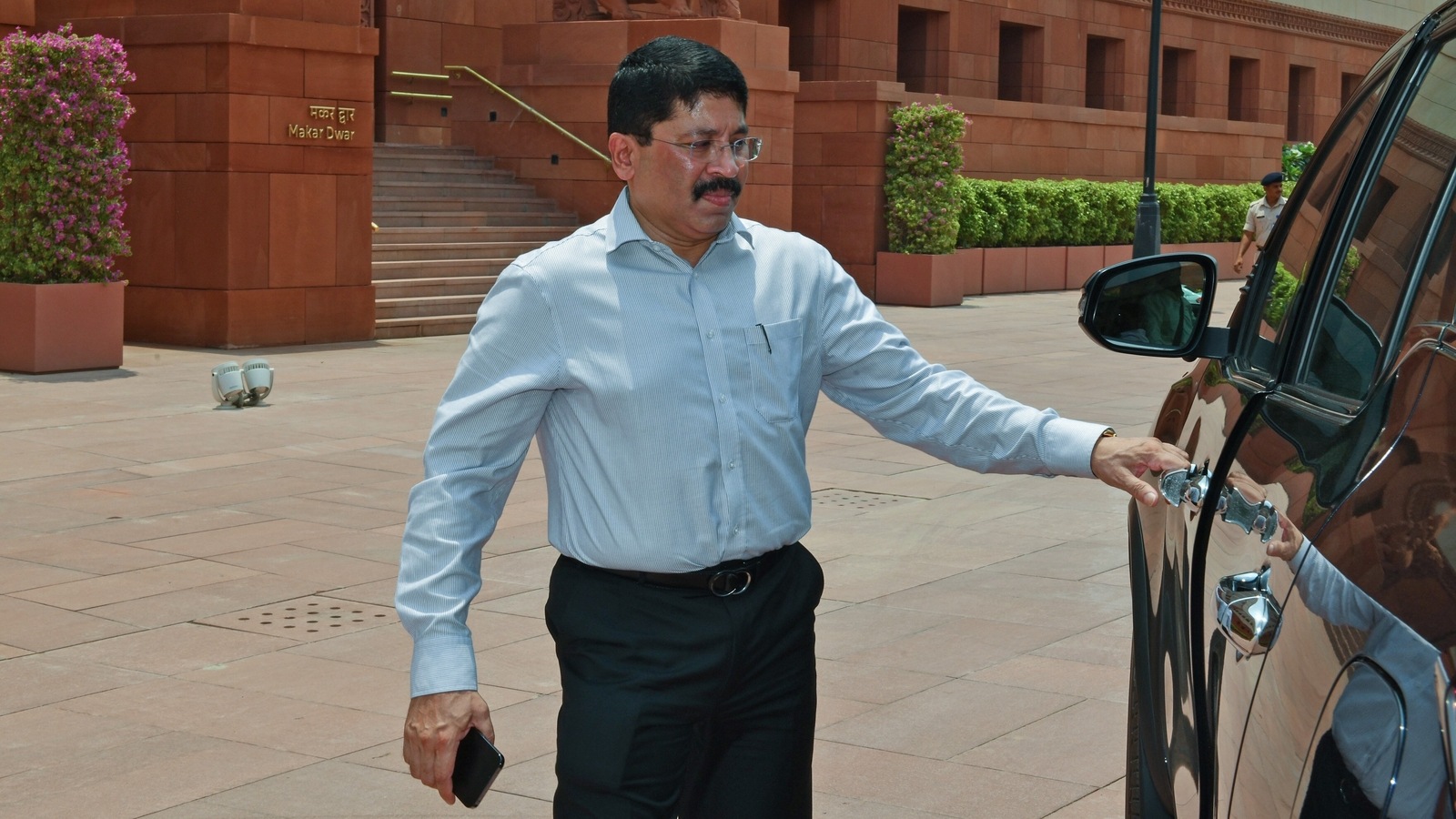 In a shocking turn of events, the former Union minister for Communications and Information Technology and the sitting DMK MP Dayanidhi Maran said that cyber criminals stole Rs. 99999 from his personal savings account in Axis Bank through an online banking scam. Strangely, the scam "bypassed all normal safety protocols" as per Maran, as no OTP, a basic safety guard for online transactions via net banking, was generated by the bank. A complaint regarding this has been registered with the Cyber Crime Wing of the Greater Chennai City Police.
The DMK MP took to X (formerly Twitter) to highlight the dangers of cyber criminals as well as to share his own story. He started with an ominous warning that "Our private data is not safe in Digital India".
We are now on WhatsApp. Click to join.
He then narrated his story in a long post. Maran said, "On Sunday, ₹99,999 was stolen from my @AxisBank personal savings account through a net banking transfer via @IDFCFIRSTBank-@BillDesk, bypassing all normal safety protocols".
Former Union minister duped of Rs. 99999
Highlighting the details of the online scam, as well as revealing the perplexing lack of OTP generation, he said, "An OTP, the standard protocol for such transactions, was neither generated nor received by my linked mobile number. Instead, a call was made to the account's joint holder – my wife's number and the fraudsters had the gall to ask if the transaction had taken place. They pretended to be from the bank but had @cbic_india (CBI) on their display picture. This confirmed my suspicions and I immediately proceeded to block all activities on my account".
He also expressed his frustration over the ease with which the cyber criminals were able to steal money from his account. He said, "What puzzles me is how they accessed personal information and breached security protocols with such ease. This wasn't a phishing attack nor were any sensitive details divulged. @AxisBank was clueless as to how the attack had happened nor could they give any solid explanation for why the OTP was not required from my number for the transaction to take place".
"If this can happen to someone who is aware of tech and cautious with private data, what about first-time digital users and senior citizens? Is anyone's data safe", he added.
The former Union minister also highlighted that in the past he came to the help of cybercrime victims by writing to the finance ministry and the finance minister Nirmala Sitharaman. "Today, as a victim, I demand accountability & justice," he said.
He also mentioned some grim statistics, quoting Hindustan Times, such as 75% of cybercrimes in India from Jan 2020 to June 2023 were recorded as financial frauds. He also highlighted the lack of security infrastructure for private data, and the reports of sensitive Aadhaar details being sold. Banks' data breaches and ransomware attacks were becoming commonplace he added.
"For India to excel in the digital world or to emerge as a FinTech hub, we need robust security and government action," he said.
How to avoid online banking scams
1. Make sure that nobody knows your sensitive banking details.
2. Never write down or store digitally any of your passwords relating to online accounts.
3. If you keep any banking apps or UPI apps on your phone, never download an app you do not trust – it can be malware or spyware.
4. Never make online transactions on web pages that are not authentic. Before making a transaction, always verify the legitimacy of the website.
5. Never reveal your bank details or bank card details to anyone, even if they say they're calling from/visiting from the bank. 
One more thing! HT Tech is now on WhatsApp Channels! Follow us by clicking the link so you never miss any updates from the world of technology. Click here to join now!