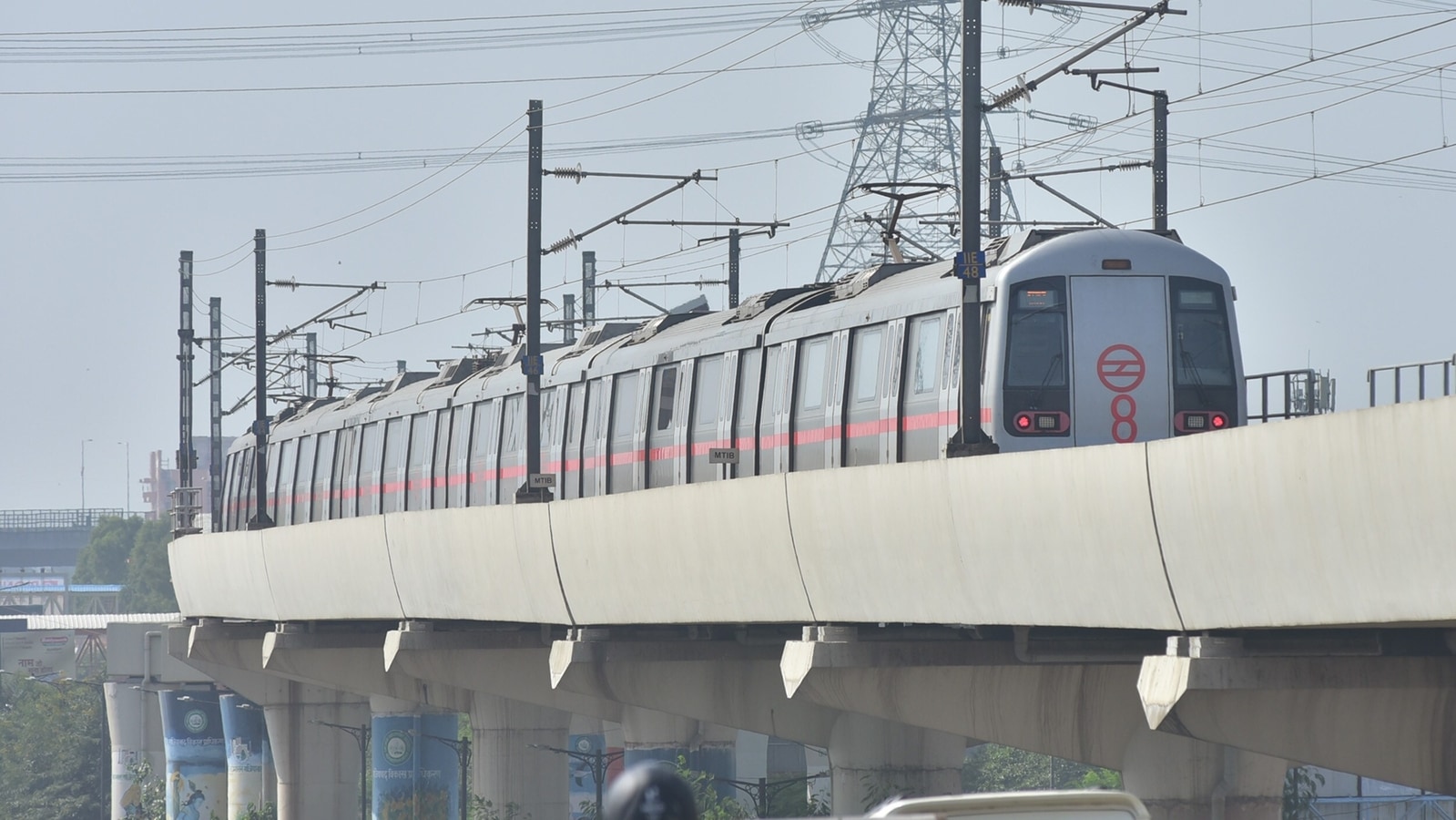 Delhi Metro commuters will now be able to travel on all corridors of the rapid transit system, including the Gurugram Rapid Metro, using a WhatsApp-based ticketing service, as the DMRC has extended the service on all lines.
The service was first launched on the Airport Express Line in May.
"The DMRC has now extended this cutting-edge service to cover all lines in the Delhi-National Capital Region (NCR), including the Gurugram Rapid Metro in collaboration with Meta and their authorised partner Pelocal Fintech Pvt. Ltd.," the Delhi Metro Rail Corporation (DMRC) said in a statement.
Since its introduction on the Airport Line, passengers have been experiencing the convenience of this service. Passengers can now simply send a message with the text 'Hi' to 91 9650855800 on WhatsApp or scan the provided QR code to effortlessly purchase metro tickets using their smartphones across the whole network, officials said.
This user-friendly WhatsApp chatbot is available in both English and Hindi, catering to a wide range of metro riders.
"The service now extends its reach across the entire DMRC network covering all stations, including Gurugram Rapid Metro corridor. With the introduction of this WhatsApp-based ticketing system, metro travellers now have the convenience of purchasing tickets with just a single click, from the comfort of their homes or workplaces," the statement said.
Vikas Kumar, Managing Director, DMRC, said, "Providing metro commuters with the option to purchase metro tickets through a simple chat will significantly enhance their travel experience. WhatsApp is the preferred messaging platform for the majority of Indians, and buying a metro ticket will now be as easy as messaging a friend or family member. We are confident that this integration will encourage more commuters to choose the Delhi metro as their preferred mode of travel."
"Our goal is to simplify the transit experience for WhatsApp users, and this is another step in that direction. Every day, millions of commuters rely on the Delhi Metro to reach their desired destinations, and we are thrilled to provide this ticketing experience within their WhatsApp chats," Ravi Garg, Director, Business Messaging, Meta in India, was quoted as saying in the statement.
To initiate the service, commuters will have to add the DMRC's official WhatsApp number 9650855800 in their phone's contact list. For single and group journeys, a maximum six QR code-based tickets can be generated for each passenger, the officials said.
Tickets can be booked between 6 am to 9 pm for all lines, and from 4 am to 11 pm for the Airport Line (Orange Line), the DMRC said.
Ticket cancellations are not allowed in WhatsApp ticketing. A marginal convenience fee will be applied to transactions made via credit or debit card, while no convenience fee will be charged for UPI-based transactions, it said.