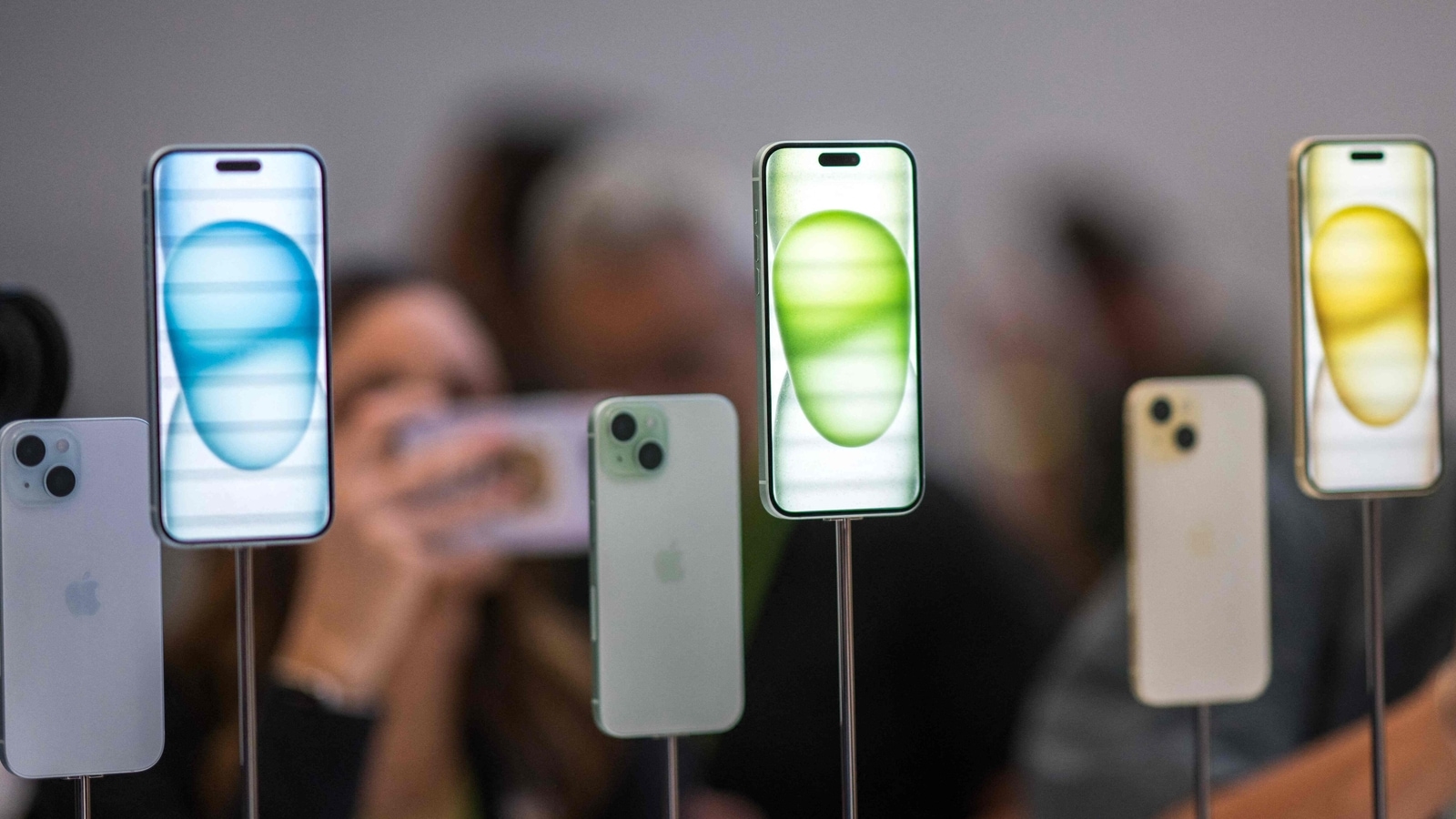 The White House said it believes China's moves to institute and expand a government ban on iPhones is an attempt to retaliate against the US as it weighed in for the first time on the backlash against Apple Inc.
"We're watching this with concern, clearly. It seems to be of a piece — of the kinds of aggressive and inappropriate retaliation to US companies that we've seen from the PRC in the past. That's what this appears to be," National Security Council spokesman John Kirby told reporters on Wednesday, referring to the People's Republic of China.
"The truth is, we don't have perfect visibility on exactly what they're doing and why, and we certainly would call on them to be more transparent about what they're seeing and what they're doing," he added.
Bloomberg News reported this month that China plans to expand a ban on the use of iPhones to a plethora of state-backed companies and agencies, a sign of growing challenges for Apple in the country. Several Chinese agencies have begun instructing staff not to bring their iPhones to work.
The situation grew more muddled Wednesday, when Beijing contradicted reports about iPhone restrictions while also raising concerns about security problems with the device.
"China has not issued laws and regulations to ban the purchase of Apple or foreign brands' phones," Foreign Ministry spokeswoman Mao Ning told a regular press briefing in Beijing. It marked the government's first comments on the issue, but didn't seem to refer directly to workplace bans of the device.
Mao said the government attaches "great importance" to security and that all companies operating in China must abide by its laws and regulations. "We noticed that there have been many media reports about security incidents concerning Apple phones," she said.
The remarks left US investors unsure about Apple's status in China — which is both the company's production base and its biggest international market — just as a new iPhone is launching. The shares fell 1.2% for the day.
Earlier: China Sows Fresh Confusion About Apple With Security Remarks
The China-Apple tensions are part of a broader standoff between the world's two largest economies. The US has limited exports of advanced chipmaking equipment to China, citing fears that such technology will help equip the Asian nation's military. China has imposed its own restrictions on exports and restricted US chipmaker Micron Technology Inc.'s ability to sell products.
Mao's comments about security incidents were slightly different in the official English translation of the news briefing. That translation, delivered simultaneously onsite by the ministry, omitted the reference to media "reports." Foreign affairs ministry briefings are typically rigorously controlled, and spokespeople's responses are usually scripted ahead of time with consistent translations.
The Chinese press conference came just hours after Apple unveiled the latest model of its marquee device, the iPhone 15. The company introduced four new models, keeping pace with the past few generations: the iPhone 15, 15 Plus, 15 Pro and 15 Pro Max. Preorders of the device begin on Friday.
A spokesperson for Apple didn't respond to a request for comment.
Apple has faced a number of security issues in recent months. An iPhone belonging to a staffer at a Washington-based civil society organization was hacked remotely with spyware created by Israel's NSO group. Apple confirmed the attack and issued a patch last week to address the issue.
Russia's Federal Security Service, known as the FSB, accused an unidentified US intelligence agency in June of hacking several thousand iPhones. The attacks were linked to SIM cards registered with Russia-based diplomats, including some from China, it said.
Apple didn't comment at the time on whether any Russian phones were breached, but a spokesperson said the company didn't help any government in the alleged attack, as the FSB implied.