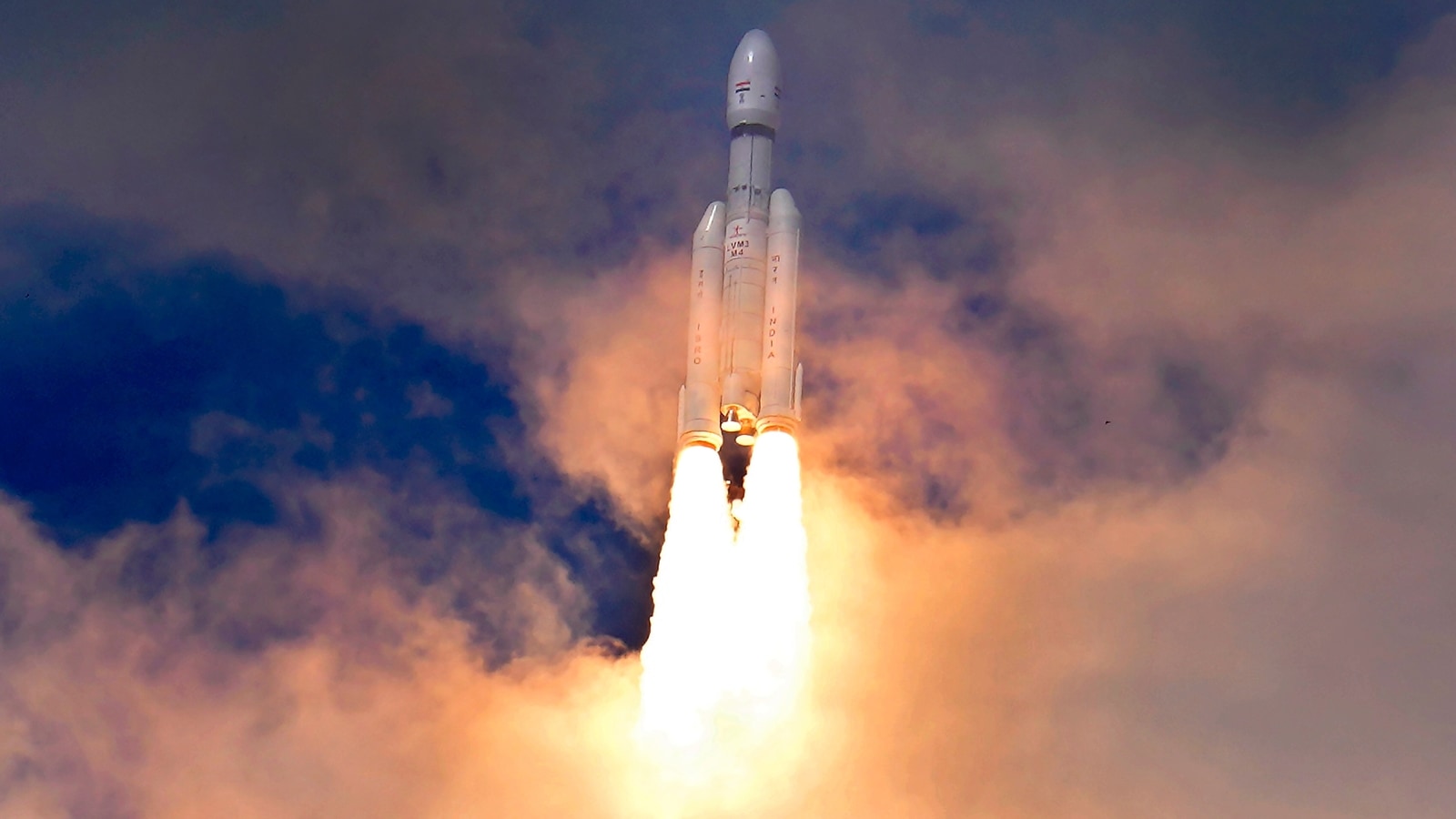 After the Indian Space Research Organization (ISRO) revealed that the scheduled landing of the Vikram Lander on the lunar surface will take place on August 23 at 6:04 PM, the nation is anxiously waiting for the big moment when India will put its mark on the Moon. With just a little over 24 hours to go, there is not a long time left to wait. However, if you have not been following the regular updates around the Chandrayaan-3 mission, you need to know the biggest developments that have taken place.
The official X account of ISRO just posted a new update where it revealed multiple pieces of information about the mission, including details about the live stream of the landing. The post stated, "The live telecast of the landing operations at MOX/ISTRAC begins at 17:20 Hrs. IST on August 23, 2023". MOX (Mission Operations Complex) and ISTRAC (ISRO Telemetry, Tracking and Command Network) are the physical centers where the live stream will be seen by the scientists. However, they are also going to be live-streamed on YouTube on the official ISRO website.
Apart from this, the post also mentioned, "The mission is on schedule. Systems are undergoing regular checks. Smooth sailing is continuing. The Mission Operations Complex (MOX) is buzzed with energy & excitement". Additionally, the post also shared "images of the moon captured by the Lander Position Detection Camera (LPDC) from an altitude of about 70 km".
Chandrayaan-3 earlier updates
A slight concern was expressed by Nilesh M Desai, director of Space Applications Centre-ISRO, when he said that there is a possibility that the landing timeline can be delayed. He said, "On August 23, two hours before Chandrayaan-3 lands on the Moon, we will decide on whether or not it will be appropriate to land it at that time based on the health of the lander module and the conditions on the Moon. In case, if any factor appears to be not favorable, then we will land the module on the Moon on August 27. No problem should occur and we will be able to land the module on August 23".
However, the latest update by ISRO suggests that the landing is expected tomorrow itself.
In another surprising update, ISRO's X account revealed that the Lander Module established contact with the Chandrayaan-2 orbiter. The connection made is two-way, meaning both spacecraft can share data with one another. ISRO posted, "Welcome, buddy!' Ch-2 orbiter formally welcomed Ch-3 LM (lander module). Two-way communication between the two is established. MOX (Mission Operations Complex) has now more routes to reach the LM".
Notably, the 'Vikram' lander module of the spacecraft successfully separated from the propulsion module recently, and subsequently underwent crucial deboosting maneuvers and descended to a slightly lower orbit. The Chandrayaan-3 mission's lander is named after Vikram Sarabhai (1919–1971), who is widely regarded as the father of the Indian space program.