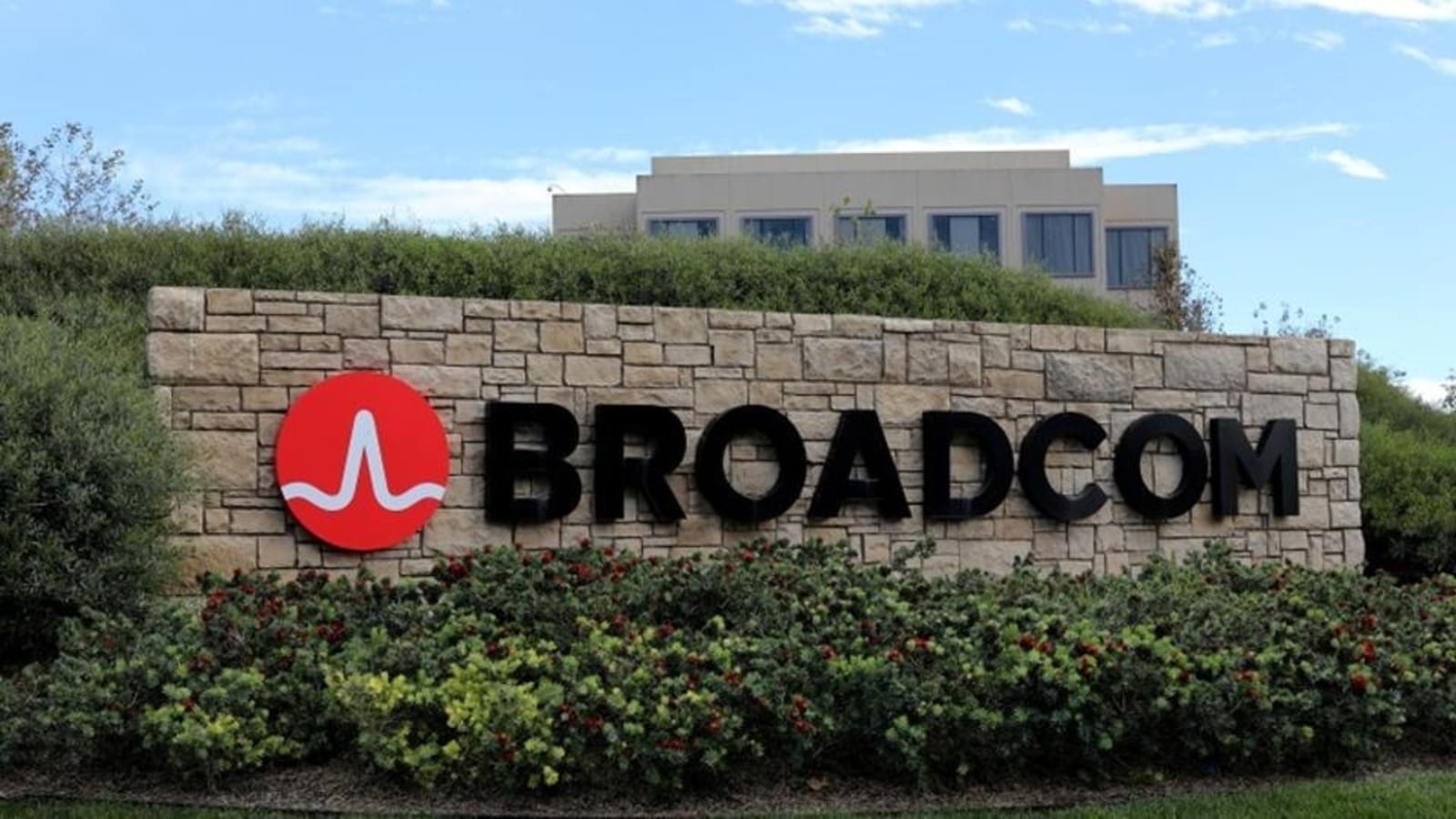 Broadcom Inc. said on Monday that it expects its $61 billion deal to buy software maker VMware Inc. to close before a November deadline, working to reassure investors amid concerns that a slowdown in China's review process could quash the deal. 
Broadcom and VMware didn't say how close they might be to an approval from Chinese regulators — the last major hurdle to closing the deal, but they said in a statement on Monday that there is "no legal impediment" to closing under US merger regulations. The deal agreement between the companies expires on Nov. 26. 
If the merger is terminated because the takeover doesn't gain regulatory approvals in time, Broadcom may be on the hook for a $1.5 billion termination fee under the terms of the agreement.
We are now on WhatsApp. Click to join.
The companies pointed out in their statement on Monday that the deal has already received legal clearance to combine in Australia, Brazil, Canada, the European Union, Israel, Japan, South Africa, South Korea, Taiwan and the UK, as well as foreign investment control clearance in all necessary jurisdictions. The Financial Times had previously reported that antitrust regulators in China may take longer to approve the combination given a tightening of US chip sanctions, sending shares of VMWare below the offer price. 
VMWare traded at $147 in premarket trading on Monday before New York exchanges opened after closing at $142.20 on Friday. Under the deal terms, shareholders could choose to receive either $142.50 in cash or 0.252 shares of Broadcom stock for each VMware share. Broadcom shares closed at $838.36 on Friday.  
That represented a 44% premium to VMware's closing price on May 20, 2022, the last trading day before Bloomberg News reported on the takeover talks. 
Broadcom Chief Executive Officer Hock Tan aims to turn VMware into the centerpiece of his software operations after previously purchasing CA Technologies and Symantec Corp.'s corporate security business. VMware, founded in 1998, pioneered so-called virtualization programs, which consolidated applications and workloads on a smaller number of server computers. The innovation made it easier for servers to handle more than one program.
VMware agreed to the takeover in May 2022, setting a record for an acquisition by a chipmaker. The largest previous purchase was Advanced Micro Devices Inc.'s $34.1 billion takeover of Xilinx Inc. The deal included a so-called go-shop clause, which let VMware solicit competing offers, but no other suitors emerged. 
The VMware transaction was part of a flurry of dealmaking in 2022. Microsoft Corp. agreed in January to buy video game publisher Activision Blizzard Inc. for $69 billion. A consortium backed by Vista Equity Partners set out to acquire software maker Citrix Systems Inc. for $13 billion, and Elon Musk announced a $44 billion buyout of Twitter Inc. in April. Those deals have all now closed.
One more thing! HT Tech is now on WhatsApp Channels! Follow us by clicking the link so you never miss any update from the world of technology. Click here to join now!