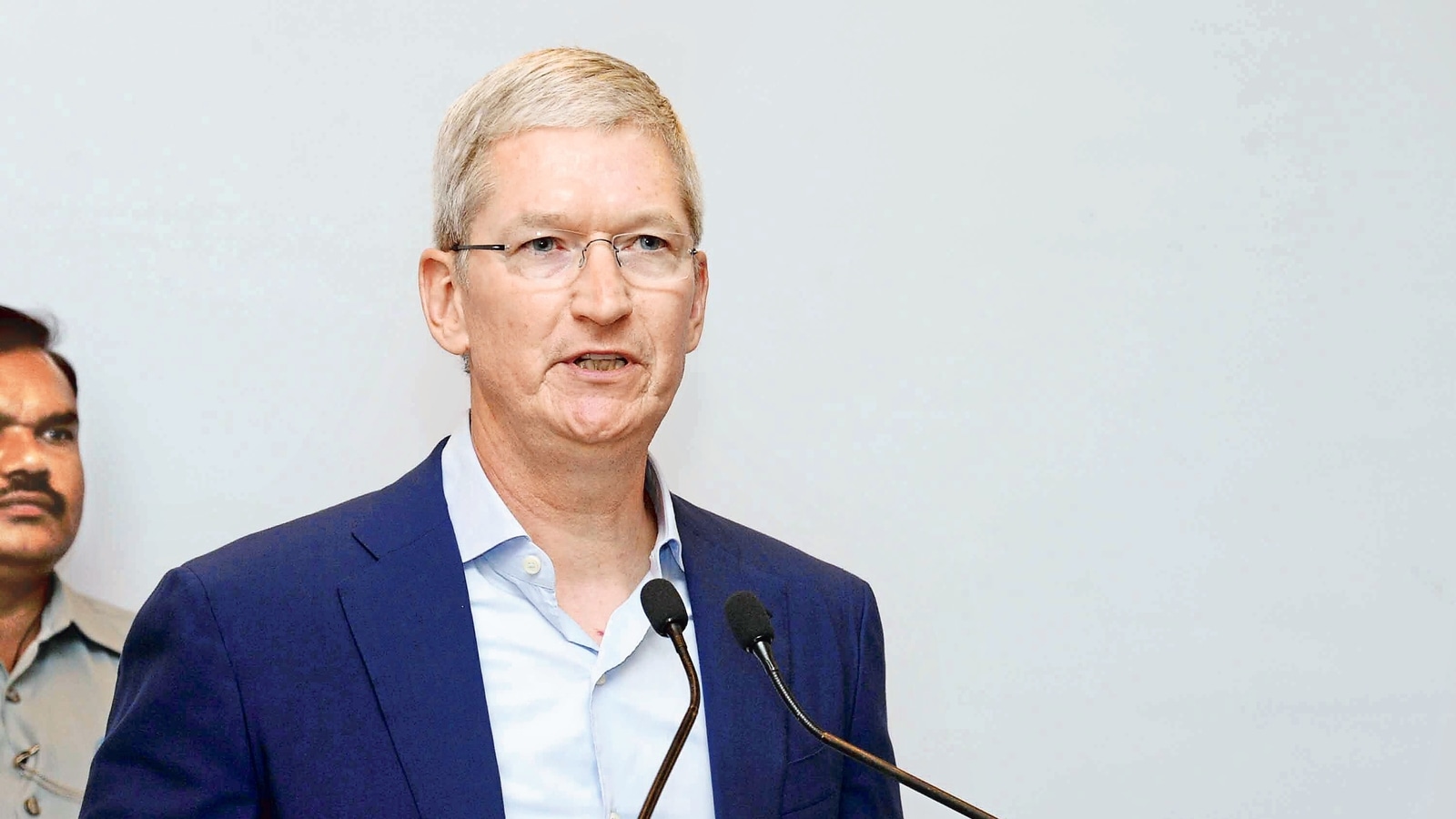 Last week, the only thing keeping the 108-year-old Pacific-12 Conference from its demise was Apple Inc. According to the Athletic, the technology giant proposed to pay the college conference's remaining nine member schools up to $25 million a year each to stream their games on Apple TV. It turns out that wasn't nearly enough. Last Friday, five of the member schools announced they were switching to athletic conferences with more lucrative deals, effectively killing off the self-proclaimed Conference of Champions.
The startling demise highlights the degree to which lucrative media rights have upended and realigned college sports. But more than that, Apple's failure to win over the Pac-12 is a reminder that the future of sports broadcasting is — for now — looking much less lucrative than the broadcast and cable-based setup that media and tech companies expect to be replaced by cord cutters.
A dozen years ago, the Pac-12 seemed invulnerable. It had three of the six top college football teams in the country. Better yet, the conference had just signed a football-focused $2.7 billion deal with ESPN and Fox that more than tripled its media rights income. At the time, it was the largest college sports media rights deal in history, and it set up a lucrative future. Last year, the Pac-12 distributed around $37 million for each school, the bulk of which came from media rights.
Yet as impressive as those numbers were in 2011, more recent deals eclipsed them. Last year, the Big Ten Conference agreed to a seven-year, $7.7 billion deal with Fox Corp., Paramount Global's CBS, and Comcast Corp.'s NBC, that will initially pay around $60 million for each school; at the end of the deal, distributions will be around $100 million. Notably, the deal also includes rights to stream games. Though the value of that streaming wasn't broken out in deal details, it's critical to the networks buying the broadcast and cable rights. Currently, more than 70% of US households already use streaming services like YouTube, and the numbers are growing as cord-cutting accelerates. For example, ESPN (which was not part of the Big Ten deal) has lost around one-quarter of its subscribers, roughly 25 million households, over the last decade.
But for now, at least, the economic case for investing in streaming is sketchy at best. For example, in 2021, Amazon.com Inc. agreed to pay the NFL around $1 billion annually for rights to Thursday Night Football. During its first season on Amazon last year, Thursday Night Football experienced a 41% drop in viewership from 2021, when Fox, the NFL Network, Amazon and local channels shared the broadcast rights. It's not just Amazon. ESPN , the streaming service launched by ESPN, earns roughly $5.53 of revenue per subscriber, compared with $9 for cable subscribers; the service lost $400 million last year.
Losses like that have encouraged streamers to cut back on buying content, both scripted and unscripted, and contributed to tech and media layoffs in 2022 and 2023. For the Pac-12, whose 12-year deal expires next year, the timing couldn't have been worse, and the conference struggled to find anyone who wanted its rights at a price that came anywhere close to what other conferences have received recently. Instead, last month, as time ran short to tie up a deal, several bottom-feeder bids emerged, paying less to the conference in a year than the Big Ten pays to a single team.
Enter Apple and its offer for exclusive streaming rights. The money was surprisingly good, especially coming from a subscription-based service. Out of the gate, Apple would have paid $25 million per school annually. Then it would have escalated. Bring in 1.7 million Pac-12 subscribers, and the deal would have paid $31.7 million per school. Bring in 5 million Pac-12 subscribers and payments could have topped $50 million — money competitive with what schools in other conferences are earning from more traditional media deals. Bringing in those kinds of paying subscribers wasn't going to be easy. For example, with Lionel Messi's help, Apple has signed up more than 1 million subscribers for its Major League Soccer season pass. The Pac-12 doesn't have a Messi.
What it would have had was Apple and the company's determination to alter the experience of watching sports through virtual reality and its coming VisionPro headset. At the hardware's launch in June, Apple highlighted how the headset could place a wearer behind the basket at an NBA game, an experience so profound that one referred to it "as profoundly different from watching regular TV telecasts of sports as TV telecasts are from audio-only radio broadcasts." Apple hasn't revealed any details of what it promised or showed the Pac-12, but Arizona State President Michael Crow, who evaluated the Apple offer, described it as "a technological 23rd century Star Trek thing with really unbelievable capability."
That sounds exciting, maybe even something worth experiencing. But is it worth paying to watch, especially if you're not a hard-core Pac-12 football or basketball fan? Last Friday, five Pac-12 schools were so unconvinced that they left the conference in search of better money. In a few years, they may regret their departure. For now, they've signed up for steady payments from broadcast and cable TV. When it comes to college sports, not even Apple could turn the Conference of Champions into a streaming winner.
More From Bloomberg Opinion:
Private Equity and College Sports Can Be Teammates: Adam Minter
Ivy League Schools Sure Look Like a Cartel: Stephen L. Carter
NCAA Athletes'  Pay Win May Make Them Worse Off: Allison Schrager
This column does not necessarily reflect the opinion of the editorial board or Bloomberg LP and its owners.
Adam Minter is a Bloomberg Opinion columnist covering Asia, technology and the environment. He is author, most recently, of "Secondhand: Travels in the New Global Garage Sale."