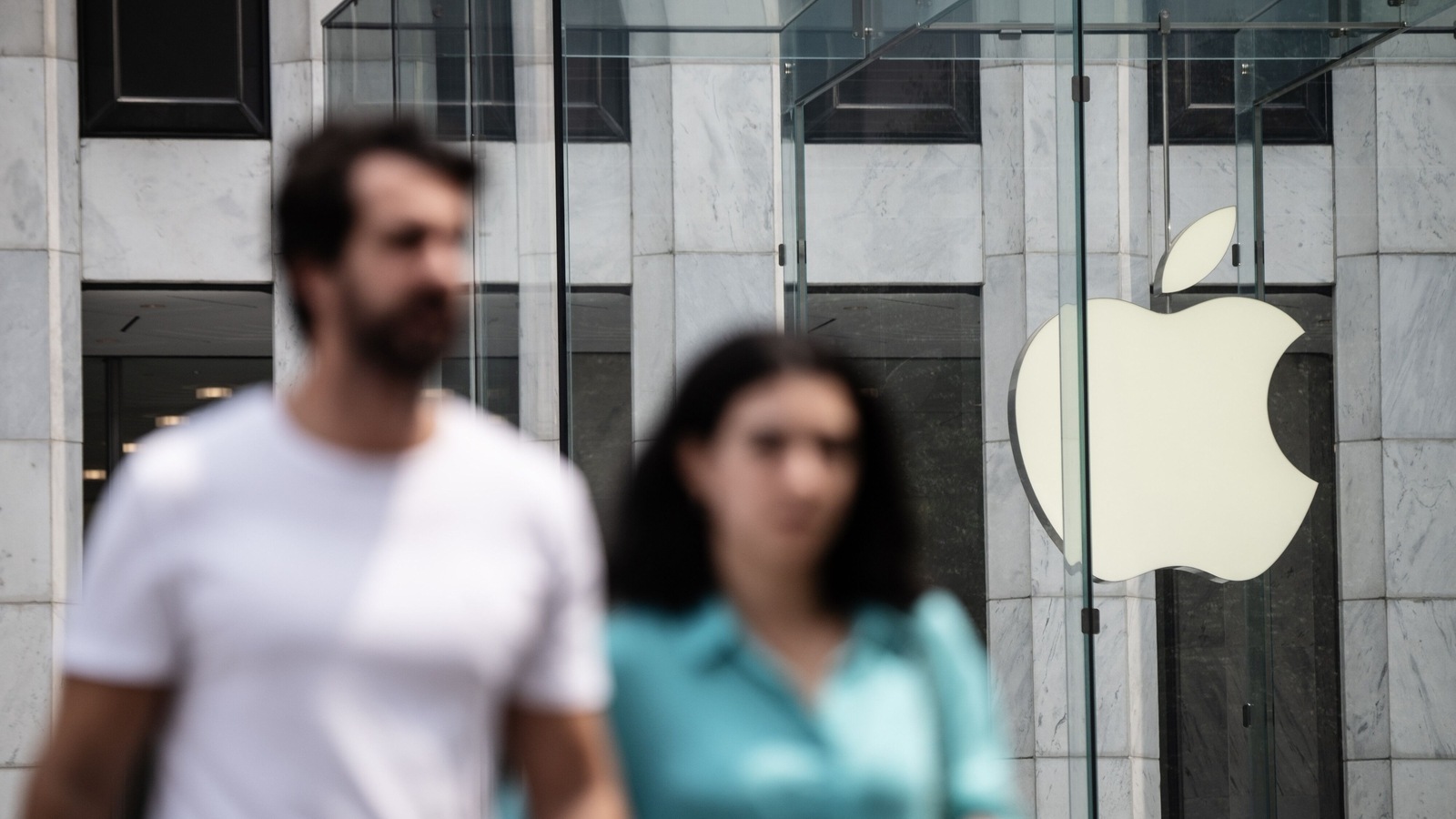 Apple Inc.'s contract talks with its first unionized US retail store reached a flashpoint on Wednesday, with labor representatives filing a complaint in response to what they called bad faith negotiations.
The International Association of Machinists & Aerospace Workers, which represents the Apple store in Towson, Maryland, said that the iPhone maker is stalling and hasn't responded to key proposals sought by employees. The group filed the complaint with the National Labor Relations Board, citing a "clear pattern" of regressive bargaining.
The union argues that Apple has made counteroffers that would merely preserve the status quo. It also complained that Apple is sharing negotiation information with the company's other retail stores, despite asking for a closed bargaining process.
"We strongly deny these claims and look forward to providing the full set of facts to the NLRB," an Apple spokesperson said. "As always, we engage with the union representing our team in Towson respectfully and in good faith."
The company has previously denied unfair labor practice charges filed with the NLRB regarding incidents at other retail locations.
The clash follows several months of bargaining between Apple and the union for the Maryland store, which represents about 100 employees. "After more than a dozen bargaining sessions, Apple continues to use stall tactics and act in ways that are not in the spirit of reaching a collective bargaining agreement," said the machinists-affiliated group, which goes by IAM Coalition of Organized Retail Employees, or IAM CORE.
Signs of escalating tension emerged on Tuesday, when the union and Apple began their latest bargaining session. Organizers said on Twitter that Apple took "egregious steps that can only be interpreted as intentional moves to derail the progress we have made so far."
Earlier this year, Apple continued an effort to keep other retail stores from unionizing by using its negotiations with the Towson location as a cautionary tale. It told workers that the Towson store is giving priority for time-off benefits to full-time employees — potentially making unionization less attractive to part-time workers — and said that union dues could add up over time.
So far, Apple and the union for the Towson store have reached tentative agreements on about a dozen proposals, including those related to nondiscrimination policies, a health and safety committee, and resolving paycheck errors.
Apple earlier rejected proposals on having weekly instead of biweekly pay, scheduling policies, a third-party arbitrator for resolving grievances over replacing existing procedures, a respect and dignity clause, and basing promotions and layoffs on tenure, Bloomberg News reported in April.
Read More: Apple's Unionized Store Workers Seek Tips and Higher Holiday Pay
In May, the union asked Apple to implement raises of as much as 10%. It also called for changes to vacation policies, bereavement leave and overtime. And the store's representatives asked for Apple to implement a tipping system — letting shoppers offer gratuities in increments of 3%, 5% or a custom amount — for in-store credit-card transactions.
The NLRB complaint marks at least the second from the Maryland store's union. Last year, it filed a claim with the board after Apple withheld some benefits related to education and medical insurance from unionized locations.
In June, an NLRB judge ruled that the company violated employees' rights at a New York City store by "coercively" interrogating them about pro-union sympathies and restricting the circulation of union flyers. Apple has said it disagrees with the ruling and is appealing.