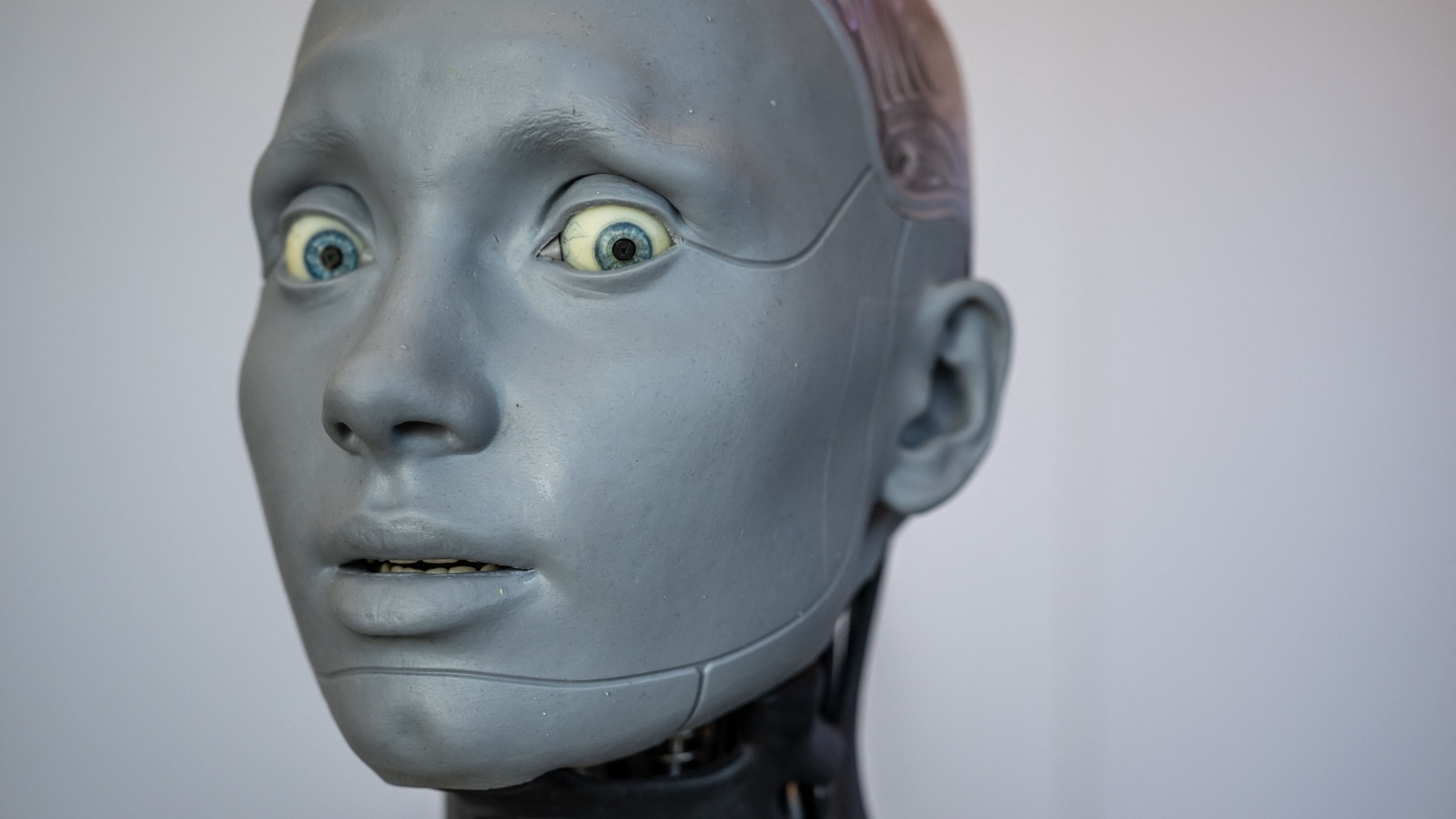 Filmmakers have put monsters on screen for more than a century. In 2023, the real bogeyman looks just like us.
Since June, Hollywood studios and performers have debated the use of artificial intelligence in film and television. Failure to agree on terms around AI was one reason why the SAG-AFTRA union representing actors and media professionals last Friday joined the writers guild in the first simultaneous strike in 63 years.
Among the actors' greatest fears? Synthetic performers.
While the two sides have negotiated over issues ranging from using images and performances as training data for AI systems to digitally altering performances in the editing room, actors are worried entirely AI-generated actors, or "metahumans," will steal their roles.
"If it wasn't a big deal to plan on utilizing AI to replace actors, it would be a no-brainer to put in the contract and let us sleep with some peace of mind," Carly Turro, an actress who has appeared in television series like "Homeland," said on a picket line this week. "The fact that they won't do that is terrifying when you think about the future of art and entertainment as a career."
One issue is creating synthetic performers from an amalgamation of actors' images. Studio sources said this has not happened yet, though they are aiming to reserve that right as part of the contract talks.
SAG-AFTRA's chief negotiator, Duncan Crabtree-Ireland, said AI poses an "existential crisis" for actors who worry their past, present and future work will be used to generate "synthetic performers who can take their place."
Crabtree-Ireland said the union is not seeking an outright ban on AI, but rather that companies consult with it and get approval before casting a synthetic performer in place of an actor.
The major film and television producers say they have addressed the union's concerns on the issue in their latest proposal, according to sources familiar with the matter. The union, however, has not responded to their proposal, these studio sources say.
The studios, eager to preserve creative options, agreed to provide SAG with notice if they plan to use such a synthetic performer to replace a human actor who otherwise would have been hired for the role, and give the union the chance to negotiate, according to sources familiar with the producers' position.
DIGITAL REPLICAS
Another sticking point in the negotiations is the creation of digital replicas of background performers.
The major studios, represented by the Alliance of Motion Picture and Television Producers, said they would obtain an actor's permission to use their digital replica in any motion picture outside the production for which the performer was hired, according to the sources familiar with the producers' proposal.
The producers said they would negotiate with actors on payment when the digital duplicate is used — and stipulated that the virtual version of the actor could not stand in for the minimum number of background actors required as part of the SAG agreement.
SAG says the studios have agreed to obtain consent at the time of initial employment, which it argues is contrary to the idea of additional compensation.
"What that actually means is those companies will tell background performers, 'If you don't give us the consent we demand, we won't hire you and we'll replace you with someone else,'" said Crabtree-Ireland. "That's not meaningful consent."
The studios also are looking to continue the longstanding practice of 3D body scans to capture an actor's likeness, in this case to create AI-generated digital replicas. Such images would be used in post-production, to accurately replace an actor's face or create an on-screen double, said a person familiar with the mechanics of film production.
The producers have promised to obtain a performer's consent, and bargain separately for subsequent uses of an actor's doppelganger, sources say.
Studios can do that now, with appropriate consent and compensation, said Crabtree-Ireland. The issue for the union is the desire to retain rights to the digital replicas for future works, effectively taking ownership of the virtual persona.
Similarly, the studios want the right to digitally alter a performance post-production, in a way that is consistent with the character, the script and the director's vision. This ability to substitute a word or two of dialogue, or make a quick digital wardrobe change, could save hundreds of thousands of dollars in costs to re-shoot a scene, said one of the studio sources.
The producers offered to seek a performer's consent for any changes beyond typical alterations done post-production, sources say.
SAG interprets this as AI overreach, and wants permission sought before any changes to an actor's image, likeness or voice.
"Traditional editing methods cannot create a new scene that never existed before," said Crabtree-Ireland.