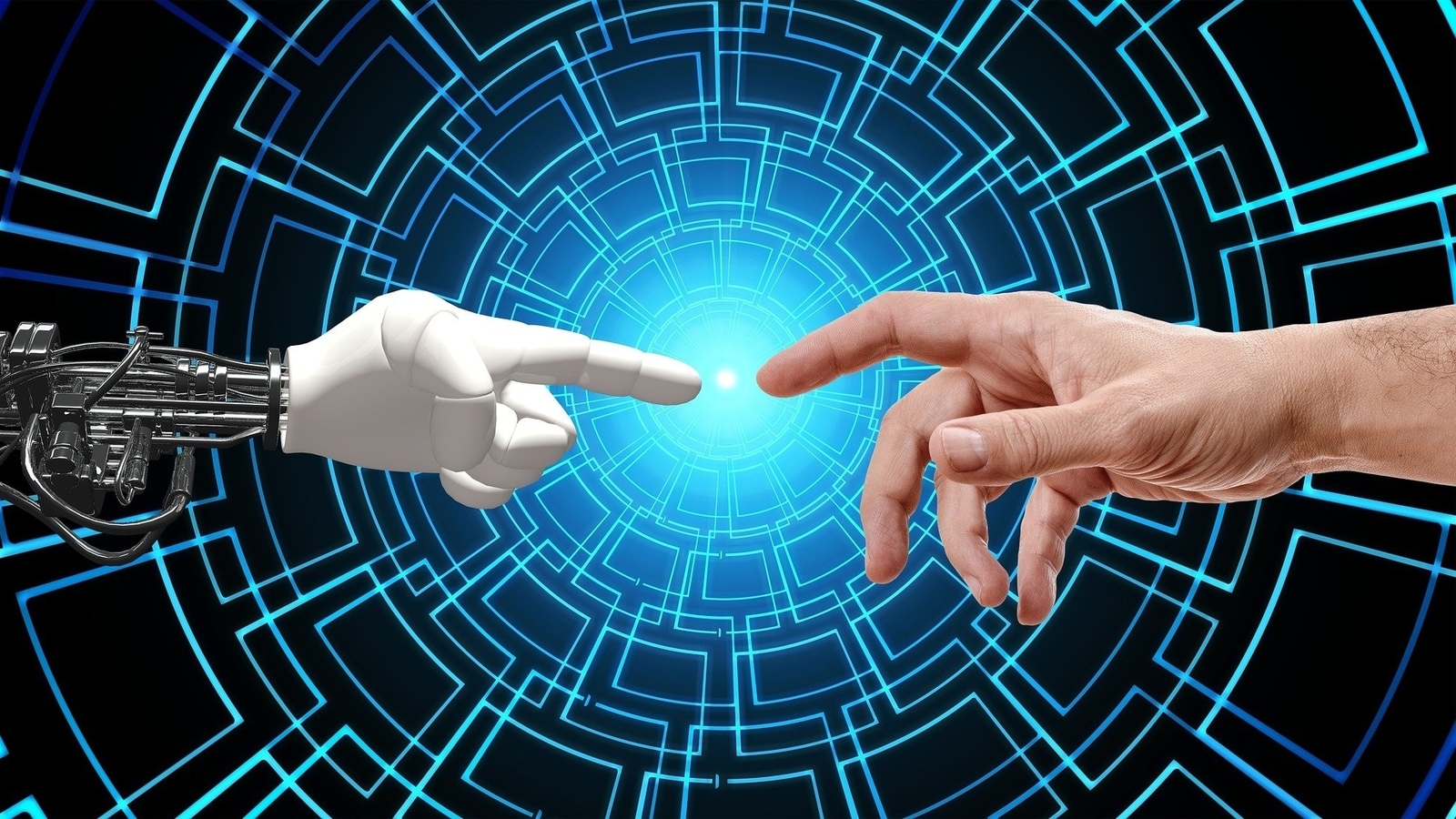 Yesterday, Nvidia unveiled the H200 chip for artificial intelligence models, which will now be the company's most advanced semiconductor. Now today, November 14, things in the AI space has become even more exciting. In the first incident, YouTube announced that it would begin a crackdown on AI-generated deepfakes, especially those that mimic the platform's music industry partners. In other news, a new Oxford study has revealed that AI can help predict the risk of a heart attack as much as 10 years ahead of time. This and more in today's AI round-up. Let us take a closer look.
YouTube to begin cracking down on AI-generated songs
YouTube is introducing guidelines allowing record companies to request the removal of songs that use AI-generated versions of artists' voices, also known as deepfakes, as per a blog post by the company. The platform will implement a tool enabling music labels to flag content that mimics an artist's unique voice. This move comes in response to the rise of AI-generated music, exemplified by instances like "Heart on My Sleeve," a song featuring AI-made vocals imitating Drake and the Weeknd, which was removed from streaming services after criticism from Universal Music Group. YouTube plans to test the new controls with a selected group of labels and distributors before a broader rollout, mentioning their participation in early AI music experiments.
AI can predict heart attacks, says study
A study conducted at the University of Oxford, funded by the British Heart Foundation, reveals that AI has the potential to predict a person's risk of a future heart attack up to 10 years in advance, reports The Guardian. Researchers suggest that this technology could significantly enhance the accuracy of cardiac CT scans, commonly used to identify arterial blockages or narrowing. The study indicates that AI predictions could help save lives and improve treatment for nearly half of the patients, including those with no apparent signs of heart artery disease, who may be at a high risk of a heart attack within the next decade.
AI could threaten next general elections, warns UK cyber security agency
According to a report by Sky News, the National Cyber Security Centre (NCSC) has issued a warning that countries like Russia are likely to attempt to interfere with the upcoming United Kingdom poll, scheduled for January 2025, as well as other major elections in Western democracies. The annual review by the agency, which operates under Government Communications Headquarters (GCHQ), highlights concerns about the potential use of increasingly realistic deepfake videos and other forms of disinformation aimed at influencing voter preferences.
Singapore's GIC chief tells investors to go for big tech over startups in AI space
Singapore's sovereign wealth fund, GIC, suggests prioritizing investment in established big tech companies such as Microsoft, Alphabet, and Meta over potentially overvalued startups in the rapidly growing generative AI sector, reports the Financial Times. Lim Chow Kiat, the CEO of the $700 billion fund, emphasized that these tech giants, with their existing customer base, are already capturing significant value in the transformative technology.
"Customers are paying for [their services] already. So, actually, that is quite a good place for investors to double down on. We need to be careful not to get sucked into the hype. But it is more important not to lose interest," Kiat told the Financial Times.
UK's retailer Kingfisher launches AI-powered customer assistant
Home improvements retailer Kingfisher, known for brands like B&Q and Castorama, has introduced what it claims to be the first AI-powered assistant in the segment, as per a Reuters report. This virtual assistant is designed to assist customers with do-it-yourself (DIY) projects by answering queries online and offering step-by-step advice on various home improvement tasks, along with product recommendations. Customers can ask questions related to DIY projects, and the assistant provides relevant advice. In addition to text chat, the assistant will soon have the capability to analyze photos for visual searches and answer visual queries.