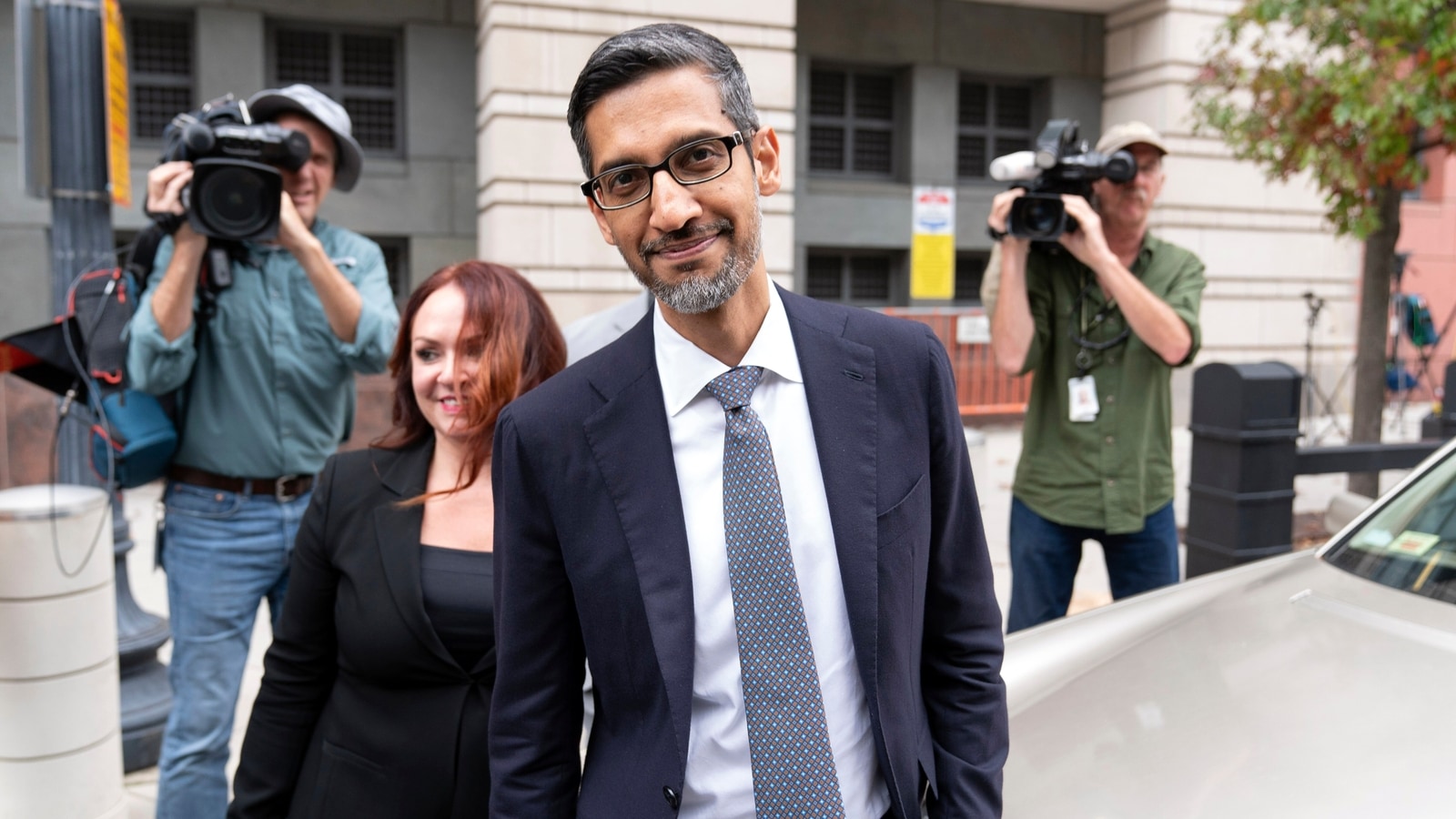 Google CEO Sundar Pichai took a stand in front of the court for the second time in 2 weeks earlier today in the antitrust lawsuit by Fortnite publisher Epic Games, who have claimed that the unlawful and monopolistic policies implemented in Google Play store make it difficult for third-party app makers given that the marketplace controls the entire Android ecosystem. During the testimony, Pichai spent almost 90 minutes answering questions about the business practices of the Google Play store, as well as general policies in Google. Let us take a look at the 10 biggest things to come from the testimony.
Sundar Pichai takes the stand in Google Play antitrust trial
1. Pichai admitted to using fake legal privilege by marking documents 'attorney-client privilege' even when he was not seeking any legal advice. He said that he did it to protect the documents from being forwarded via emails to people who weren't in the conversation. Attorney-client privilege dictates that a person can choose not to share certain information with people as they were being protected legally due to being involved in some legal case. Pichai did it when there was no such need, just to avoid giving away the information.
2. Pichai was grilled over the time when he asked for the history to be turned off during an email conversation, which means that the conversation would be deleted in 24 hours. The connection that was made was that Google had a practice of "off the record" chats, and the Epic lawyer believed that it also extended in cases where matters were relevant to an ongoing legal proceeding, for example when Epic Games sued Google in 2020 for Google Play policies.
The lawyer questioned Pichai whether employees followed the rules of not deleting chats where legal holds were involved. He said, "I would expect employees to uphold those instructions". Later when he was accused of deleting such chats himself, he said he didn't recall it and it "must have been a glitch".
3. Epic lawyer presented a typed summary of a meeting between the Google CEO and other Android leaders in 2013 where he claimed that maybe the company should "revisit the rules" since Google wasn't an "upstart open source os" to avoid the nightmare scenario if "we lose control of Android". This was done to show that Pichai, who was also the head of the Android division at the time, was trying to make it harder for those not platformed by Google to exist in the ecosystem.
4. "Android was the first to design larger phones, now it's the first to design foldable phones… all these innovations help attract developers to it, " said Pichai, answering a question on how Google helps the Android ecosystem compete with Apple.
5. On being asked whether OEMs would keep Google Play on the home screen if not contractually obligated by Google, Pichai said, "It might impact their sales, so I don't think practically that they would". Earlier he gave a different answer and said, "I would assume so, yes".
6. The Google CEO revealed that it shares 36 percent of mobile search revenue with Apple for the default iPhone search position. This amount goes as high as 18 billion dollars a year.
7. On being asked whether sending Unknown Sources warnings for third-party app downloads can create friction for those who want to sideload apps, Pichai said, "Friction can have benefits, but yes".
8. No distinguishing between URLs: On being asked whether there is any separation for when a user downloads an app from Amazon's app store vs "I'll-steal-your-info.com", Pichai said, "That's right. We don't distinguish between the URLs".
9. Pichai confirmed that Google Play was "one of the most profitable businesses" in the world, noting a 65 percent operating margin for a 4.4 billion dollar operating profit in H1 2020.
10. On being asked whether there's even a single OEM selling a phone that hasn't signed a Mobile Application Distribution Agreement (MADA) contract with Google, obligating the smartphones to pre-install Google Play and keep it on the home screen without letting users delete it, Pichai admitted while adding that some have tried it in the past. On Epic's attorney highlighting that they tried and failed, Pichai said, "Because consumers value what we provide with the MADA".