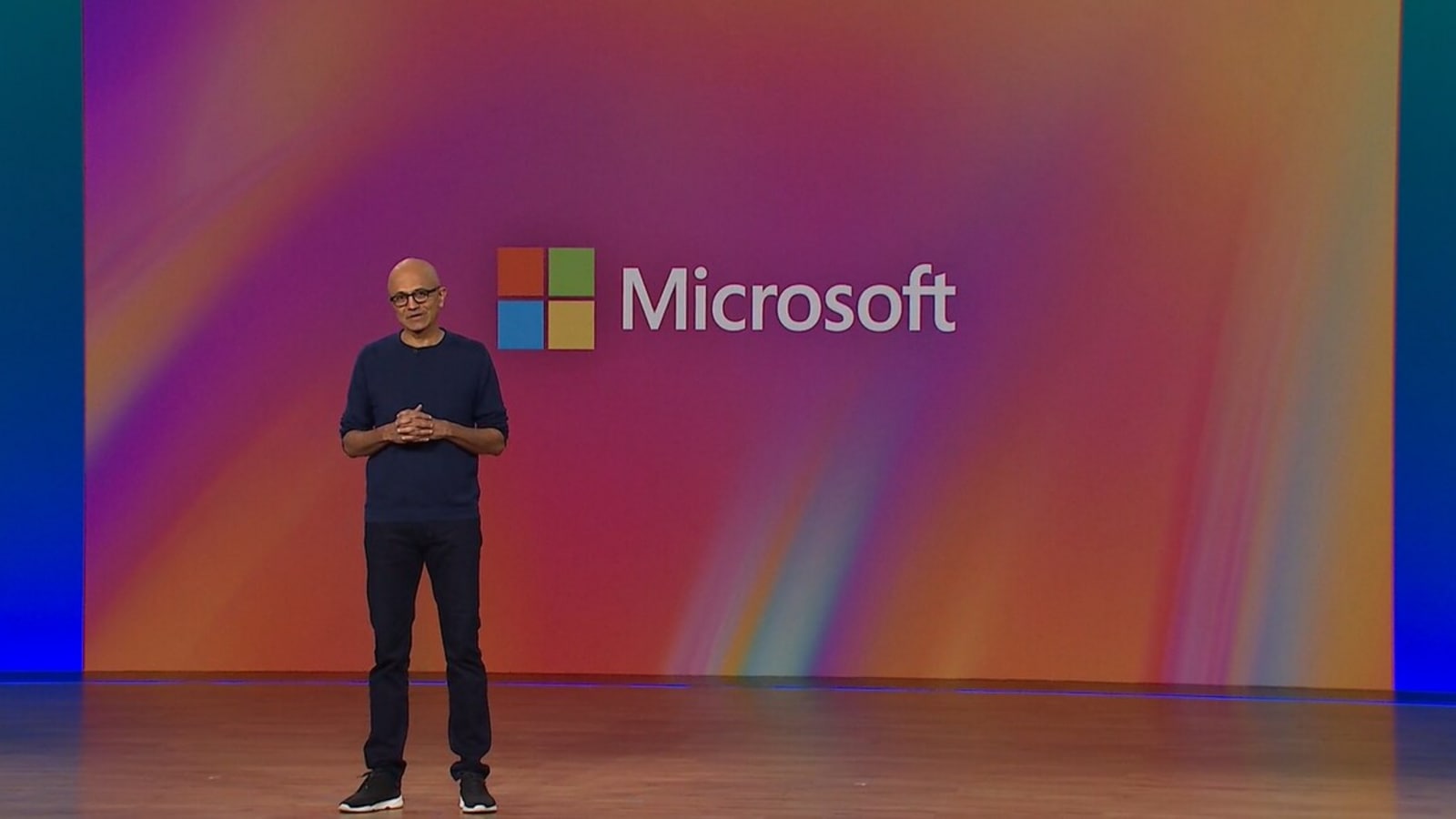 Microsoft Ignite 2023 is the annual conference by the company focused on developers and IT professionals where the company hosts sessions for its developer community to come and experience the new technology Microsoft is working on. The two-day conference kick-started with a keynote session yesterday, November 15, where CEO Satya Nadella typically made several software and hardware announcements that are relevant for developers as well as consumers. This year, Microsoft has planned nearly 600 sessions for the developers to attend physically in Seattle or online (for registered users). It also made some big announcements including plans to manufacture its own AI chips, rebranding of its Bing Chat to Copilot, and new capabilities for its Microsoft 365 suite of Copilots. Let us take a look at the 10 biggest announcements from the evening.
Microsoft CEO Satya Nadella recently shared a post on X (formerly Twitter) compiling the highlights from the event as well. Posting a short video, he said, "Copilot will be the new UI for both the world's knowledge and your organization's knowledge, but most importantly, it will be your agent that helps you act on that knowledge. Here are highlights from my keynote today at #MSIgnite".
10 key announcements at the Microsoft Ignite 2023
1. Bing Chat gets rebranded to Copilot: Less than a year after launching its own ChatGPT-like chatbot and integrating it with the Bing search engine (and later in Microsoft Edge and Windows 11), the company is now rebranding the product. Going forward, it will be known as just Copilot. This move is being seen as Microsoft giving up on the search engine race with Google, and instead focusing on the chatbot race, competing directly with OpenAI. This also brings some cohesion in the naming logic for all of the company's AI products and Bing Chat stood out from the rest of the Copilot offerings by the company.
2. Microsoft builds custom AI chips: Microsoft has developed its own custom AI chip, the Azure Maia, and an Arm-based CPU named Azure Cobalt. These chips are intended for use in Microsoft's Azure data centers, aiming to provide an alternative to Nvidia's H100 GPUs, which have seen increased demand for training large language models and generative image tools. The move is part of Microsoft's strategy to reduce reliance on external hardware providers and enhance its capabilities in AI, preparing for future advancements in the field. The Azure Maia AI chip and Azure Cobalt CPU are set to be deployed in 2024.
3. Copilot Studio: After OpenAI announced GPT Builder to allow others to build custom GPT tools called GPTs, now Microsoft is following the suite. Microsoft introduced Copilot Studio, a no-code platform that allows businesses to create custom copilots or integrate ChatGPT AI chatbots. This new tool is an extension of Microsoft 365 Copilot, a recently launched paid service. With Copilot Studio, businesses can customize Microsoft 365 Copilot.
4. Copilots get their first update: Microsoft has unveiled updates for its Copilot offerings introduced with its Microsoft 365 subscription. The changes add new capabilities to Copilot's role in Teams, PowerPoint, and Outlook. Notably, users can now provide instructions to customize formatting and tone according to their preferences.
5. 3D VR meetings in Microsoft Teams: Microsoft Teams is getting a neat new feature. Users will soon be able to hold 3D VR meetings for that in-office feel. The feature comes complete with customizable avatars, meeting room designs, spatial audio, and audio zones to give the user a realistic experience of attending a physical meeting.
6. Microsoft Planner: Microsoft is consolidating its task management and planning tools, including Microsoft To Do, Microsoft Planner, and Microsoft Project for the web, into a unified experience called Microsoft Planner. This integration will be implemented in the Planner app within Microsoft Teams in early 2024, followed by a web experience later in the year. As part of this change, the existing Tasks by Planner and To Do apps in Microsoft Teams will be renamed to just "Planner."
7. Windows AI Studio: Microsoft showcased Windows AI Studio, a centralized hub for developers to access and customize AI models. This platform will provide developers with tools and models from Azure AI Studio and integrate services like Hugging Face. Windows AI Studio offers a guided workspace setup, including a model configuration UI and walkthroughs, facilitating the fine-tuning of various small language models.
8. Decorate your background in MS Teams: Microsoft Teams Premium will introduce a "decorate your background" feature in early 2024, utilizing generative AI effects to enhance video call backgrounds. Unlike virtual backgrounds, this feature acts as an AR filter within a real-world room. It can clean up and replace clutter, and add accessories, decorative elements, and celebratory themes, providing a polished and personalized look to the background during video calls.
9. Loop, a productivity app: Loop is a collaborative platform by Microsoft that facilitates cooperative work through flexible workspaces and pages. The interface is reminiscent of Notion, a similar app which Microsoft is apparently competing with.
10. Security Copilot: Microsoft is merging its Sentinel security analytics and Microsoft Defender XDR platforms into a unified security operations platform. This integration includes the placement of the Security Copilot chatbot at the heart of the system, allowing users to efficiently manage various aspects of security operations. It was first demonstrated in March, but it is being rolled out on a wider scale now.