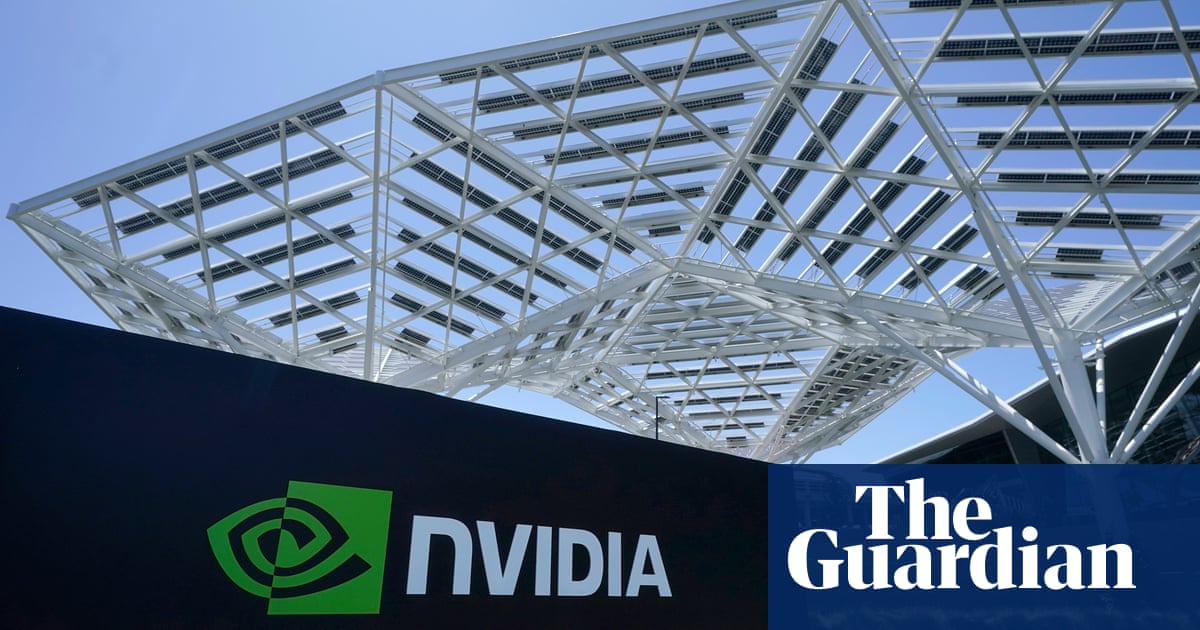 The US has expanded the restriction of exports of Nvidia artificial intelligence chips beyond China to some countries in the Middle East.
Nvidia, which is one of the world's most valuable companies at $1.2tn, said in a regulatory filing this week the curbs affected its A100 and H100 chips, which are used to accelerate machine-learning tasks on major artificial intelligence apps, such as ChatGPT.
The firm said the controls would not have an "immediate material impact" on its results. It did not say which countries in the Middle East were affected by these restrictions.
Nvidia's rival in the sector, AMD, had also received an informed letter with similar restrictions, a person familiar with the matter told Reuters.
Nvidia said in a statement: "During the second quarter of fiscal year 2024, the USG (US government) informed us of an additional licensing requirement for a subset of A100 and H100 products destined to certain customers and other regions, including some countries in the Middle East."
The sales of A100 and H100 chips are already banned in China and Russia, and the extension of trade restrictions is an escalation of the Biden administration's efforts to curtail Beijing's ability to take advantage of the AI boom.
In August last year Nvidia said US officials had told them to stop exporting the chips to China. Officials told the firm the new export rule was implemented to address the risk that the covered products may be used in, or diverted to, a "military end use" or "military end user" in China.
In October, the US published further export controls designed to cut off China from certain semiconductor chips made anywhere in the world with US equipment.
Senior government officials said many of the rules sought to prevent foreign firms from selling advanced chips to China or supplying Chinese firms with tools to make their own advanced chips.
Without the chips from companies such as Nvidia and AMD, Chinese organisations will struggle to cost-effectively carry out the kind of advanced computing used for image and speech recognition, among many other tasks.
skip past newsletter promotion
Sign up to Business Today
Get set for the working day – we'll point you to all the business news and analysis you need every morning
Privacy Notice: Newsletters may contain info about charities, online ads, and content funded by outside parties. For more information see our Privacy Policy. We use Google reCaptcha to protect our website and the Google Privacy Policy and Terms of Service apply.
after newsletter promotion
Jensen Huang, Nvidia's chief executive, warned in May this year that the US risked "enormous damage" to its tech industry if it continued with the restrictions on trade with China.
In an interview with the Financial Times, Huang said: "If [China] can't buy from … the United States, they'll just build it themselves. So the US has to be careful. China is a very important market for the technology industry."
Earlier this month Nvidia reported $13.5bn in quarterly revenue, $2bn higher than predicted.