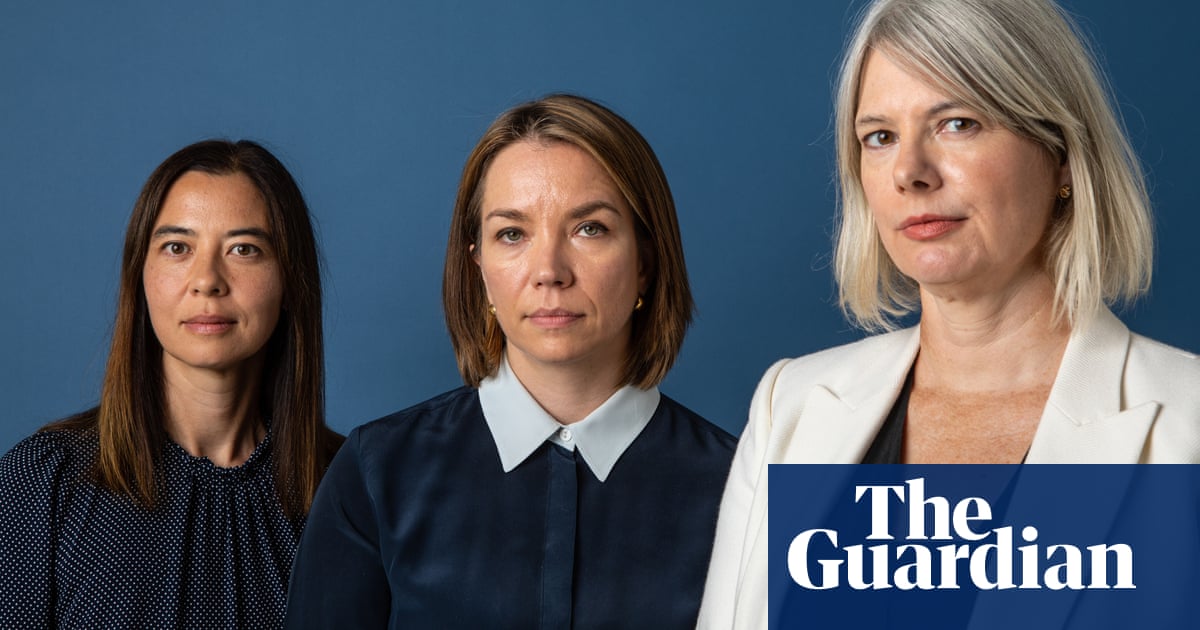 "We can't let existential risks blind us to the challenges we face today," says Gina Neff, a tech expert at the University of Cambridge and co-chair of a new TUC taskforce on artificial intelligence in the workplace. "Those challenges are real, and they're faced by all of us."
Rishi Sunak is hosting a global AI safety summit in November, amid hair-raising concerns raised by tech gurus – some of whom have even warned the technology could destroy humanity.
Sunak, a Stanford graduate, is known at Westminster as a wannabe West Coast tech bro, with his branded hoodies and Palm Angels sliders, and has picked up on the "existential" threats highlighted by some of the biggest names in Silicon Valley.
Neff welcomes the prime minister's decision to call the summit. But today, without a hoodie in sight, she has come together with two fellow female tech experts – Dee Masters, an employment barrister, and the TUC campaigner Mary Towers – to discuss a more immediate, albeit less apocalyptic, threat from AI: the risk to workers' rights.
"We need to be dealing with people's realities, not the science fiction of the future," says Neff, who is the director of Cambridge's Minderoo Centre for Technology & Democracy.
To that end, the TUC taskforce, launching next week, aims to draw up groundbreaking legislation, to protect workers from the misuse of AI.
"The UK is positioning itself broadly as a global leader in responsible AI. So if we're going to take on that leadership role internationally, we need to put our money where our mouth is," she says.
Towers, who leads the TUC's work on AI, says workers are already facing hiring and firing by algorithm, and hi-tech surveillance of their every move – but the rapid recent development of generative AI means the impact is being felt in more sectors.
She cites "infringement of privacy, work intensification, an increase of insecurity at work, and also potential for discrimination", adding that these are "different issues to the types of risks that are currently getting a lot of coverage in the media, that are being advocated and exposed by the tech bros".
The taskforce plans to produce a draft new law next spring, which it hopes could subsequently be adopted by a government of whichever party.
The Labour chair of the business select committee, Darren Jones, and the former Conservative cabinet minister David Davis will sit on the taskforce's advisory committee, alongside the trade body TechUK, as the TUC works to assemble a broad coalition in favour of action.
"We've got data protection law. We've got the right to privacy, and we've got an assortment of employment law rights that are very, very old, rather than having been drafted and put together with these problems in mind," says Masters, a co-founder of the AI Law Consultancy, who will be drawing up the legislation with her colleague Robin Allen KC.
"We've always had bad employment practice, right? But what's different now is potentially bad employment practice hidden within the black box," she says.
"Rather than a manager making a decision, and you can challenge them, it could be an algorithm that's issuing you with a warning, and that warning might have been issued on the basis of incorrect data," she adds.
"People potentially don't know about these really significant decisions being made about them. And that's a real shift. So it's not just tech, it's tech plus data that people don't have visibility about, and algorithms and code they don't have visibility about."
The TUC has previously called for a new right to have any "high-risk" decision about workers – such as hiring or firing – reviewed by a human; and to receive in-person contact about such decisions. It would also like staff to be consulted before significant new technologies are introduced.
Recent contentious examples include drivers for the food delivery firm Just Eat reporting being "deactivated" from the firm's app for minor infractions; Uber drivers taking legal action over facial recognition technology they claim wrongly stopped them from working; and call-centre staff being monitored by webcam when working from home.
Just Eat and Uber have said humans review all key employment decisions.
Neff says rapid developments in recent months mean now is the right moment to draw up a new set of ground rules. Her co-chair is the TUC's assistant general secretary, Kate Bell.
"We have an enormous set of conversations that are happening in our society about what this technology will be, how we want it to power benefits for the future. But if we don't have people at the table, representing different voices in a democratic way, then the choices that society will make won't reflect those values," says Neff.
Towers insists she and her trades union colleagues are not trying to block the use of AI, which she says could have transformative effects on many jobs, helping to eliminate laborious or repetitive tasks and making work more rewarding.
But she says they have at least something in common with the much-maligned Luddites – the 19th-century textile workers who fought the adoption of new weaving technology.
"The Luddites were pro-social justice and we are also very pro the just and fair sharing of the rewards and the benefits of technology at work. And there is no reason why only a very, very narrow interest group should benefit from the rewards," she says. "We are definitely pro-innovation, as long as it is fair innovation."