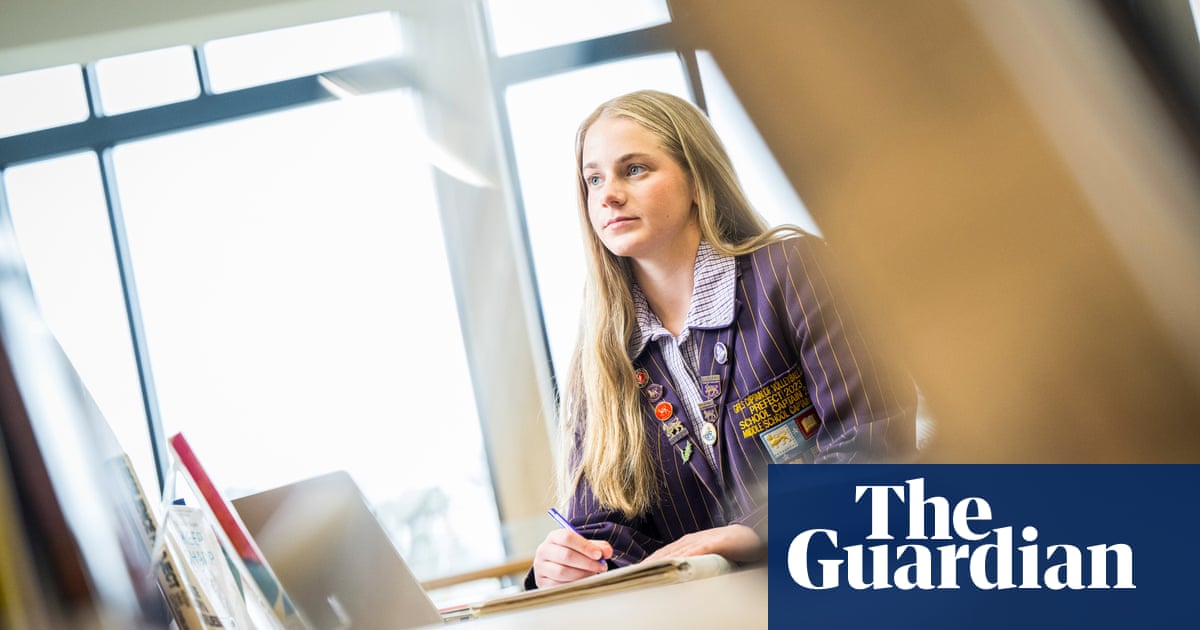 As ChatGPT hit headlines last summer, schools and education providers began panicking about how to handle the emerging artificial intelligence platform.
Some Australian states and territories temporarily banned the technology amid plagiarism concerns. But International Baccalaureate – which offers education programs around the world – took a different approach.
In March IB released a statement confirming it wouldn't ban the use of ChatGPT in its curriculum.
"Artificial intelligence (AI) technology will become part of our everyday lives," it said. "We, therefore, need to adapt and transform our educational programs and assessment practices so that students can use these new AI tools ethically and effectively."
Last week education ministers agreed to a draft framework guiding the responsible use of artificial intelligence in Australia's schools from term 1 in 2024.
It means this year's public school cohort will be the last to have navigated their high school exams without the technology.
One of the few who has been allowed to use the technology at school, year 12 IB student Trinity Meachem, has found ChatGPT a huge help – and she will continue using it as she heads into her final assessments.
She and her peers haven't been using ChatGPT to cheat – instead they've been using it to generate ideas for assignments.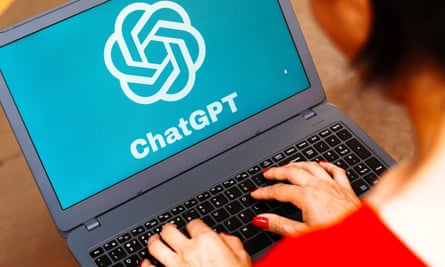 The International Baccalaureate has taken a nuanced approach to artificial technology. Photograph: Rafael Henrique/Sopa Images/Shutterstock
"It's a big help for brainstorming and thinking outside the box," the Wesley student says. "It can be used as a good starting point to come up with conceptual things to write about in reports."
Since the IB was introduced to Australia in 1978, 208 private schools have taken up programs, including 80 that run its year 11 and 12 diplomas.
Last year 2,421 students sat IB examinations, compared with 75,493 students who sat the HSC and 90,780 for VCE.
Unlike the VCE's school-assessed coursework or the HSC, students studying the IB do a number of internal assessments, generally in the form of reports or oral exams, that promote self-driven learning. The rest, between 50% and 80%, comes down to the end-of-year exams, which covers two years of content and is assessed by the students' teachers.
Final results rank between 24 and 45, which are then converted to an Atar equivalent, allowing IB diploma-holders to enrol in Australian universities.
As Meachem heads into her final exams, she sees ChatGPT as yet another addition to the toolkit.
"There's a lot more online collaboration now than in the past," she says, pointing to collaborative note-taking tools such as OneNote.
The head of IB World Schools, Stuart Jones, says the sense of student agency, digital innovation and broad assessment base is why the IB has taken a nuanced approach to artificial technology.
skip past newsletter promotion
Sign up to Afternoon Update
Our Australian afternoon update breaks down the key stories of the day, telling you what's happening and why it matters
Privacy Notice: Newsletters may contain info about charities, online ads, and content funded by outside parties. For more information see our Privacy Policy. We use Google reCaptcha to protect our website and the Google Privacy Policy and Terms of Service apply.
after newsletter promotion
"It's changing so fast," Jones says. "The response is not bombing things, the response is working with it."
But that doesn't mean no safeguards. The IB has strict zero tolerance plagiarism rules and uses Turnitin, an online checker, to monitor coursework.
Any quote or material generated from AI in assignments has to be credited and referenced in a student's bibliography. Unreferenced work produced by AI tools isn't considered a student's own.
Come exam time, notes, mobile phones and other IT equipment are banned, minimising the risk of cheating.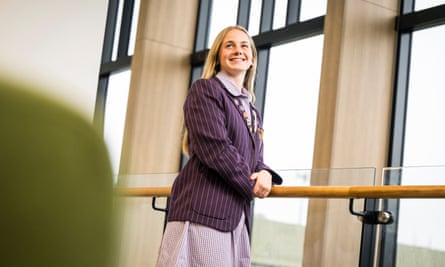 Trinity Meachem on ChatGPT: 'It can be used as a good starting point to come up with conceptual things to write about in reports.' Photograph: Christopher Hopkins/The Guardian
"If a student suddenly turns up with this masterpiece, it should ring alarm bells," Jones says.
"You need a whole-school approach, where teacher knowledge of the student is part of the process of encouraging students to avoid academic malpractice.
"When you look at why students cheat, a lot of the time they don't know the rules. They don't know the difference between collaboration and collusion. They need to be taught how to research and reference."
Jones points to Wikipedia, which initially "horrified" schools and has now become a useful beginning tool to frame future research.
"What it pushed schools to do was to say, 'OK, how can we help students to research? How can we develop those information literacy skills?' We've thought pretty much in that same vein with ChatGPT."
Meachem is completing maths, English, psychology, chemistry, biology and German, with the aim of getting in to the University of Melbourne and studying a Bachelor of Science.
"It's quite challenging," she says. "Unlike VCE you've got two years' worth of content to remember.
"But I like that it's self-led – you design your own experiments, run your own studies … you need to be organised."
Asked how she's feeling about the final exams, she replies: "stressed" – "pretty standard for any year 12 student".
"We only finished learning high level content in the last lesson of term so it's a quick turnaround to revise," she says.
"But sport has helped, taking a break from the mindset of constantly studying when you get home. Knowing when to cut yourself some slack is a big one … year 12 is hard enough to get through without balance."