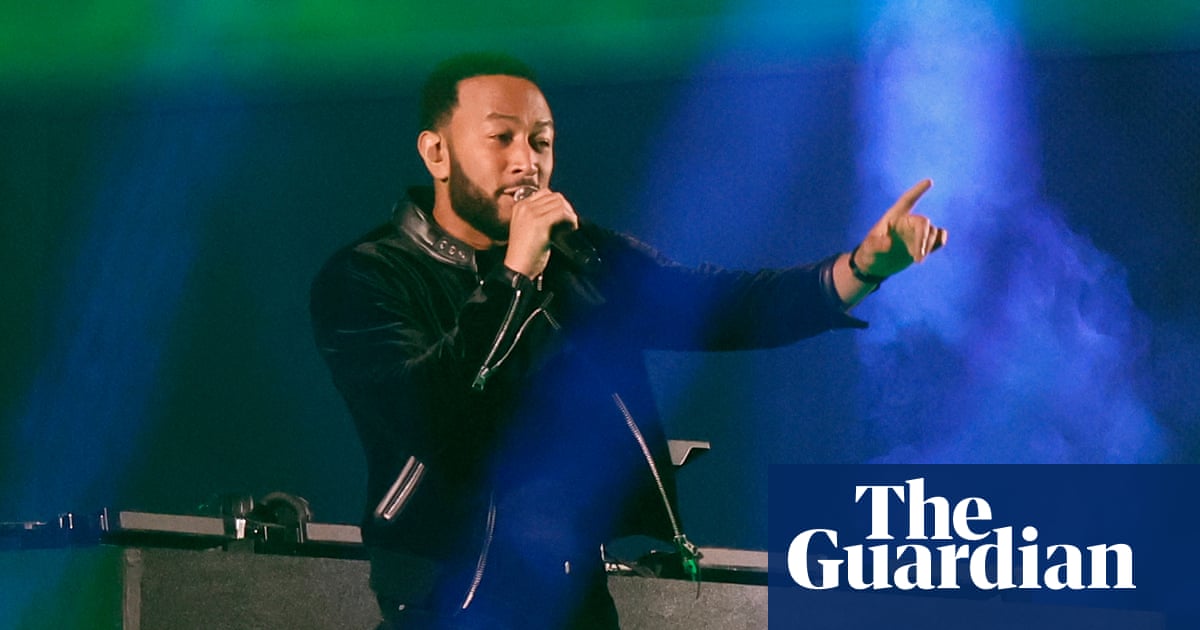 YouTube has teamed up with music artists including John Legend and Sia to offer AI-generated versions of their singing voices as soundtracks for creator videos.
The Google-owned video platform is using a music generation model created by the search company's AI unit to produce the unique 30-second clips in a limited trial.
The nine artists are: Alec Benjamin, Charlie Puth, Charli XCX, Demi Lovato, John Legend, Sia, T-Pain, Troye Sivan and Papoose.
YouTube said the experiment, called Dream Track, had been opened to a small group of US creators using its Shorts feature – the platform's answer to TikTok.
In a blogpost, YouTube said creators would be able to produce a 30-second soundtrack by typing a text prompt.
"By simply typing an idea into the creation prompt and selecting a participating artist that appears in the carousel, an original Shorts soundtrack featuring the AI-generated voice of that artist will be produced for the creator to use in their Short," wrote YouTube executives Lyor Cohen and Toni Reid.
Examples posted online by YouTube showprompts such as "a ballad about how opposites attract, upbeat acoustic", resulting in a clip of an AI-generated Puth – whose hits include We Don't Talk Anymore – singing "baby we've got nothing in common". A track by rapper T-Pain is based on the prompt "A sunny morning in Florida, R&B" and, in T-Pain's signature autotune style, refers to waking up in a "sunshine state".
The voice, instrumentation and lyrics in the Dream Track experiment are all AI-generated. YouTube has limited access to the tool to about 100 Shorts creators and creatives in the US, but Shorts users can then deploy and remix the track themselves once it appears by using the "use this sound" and "cut this video" features.
The blogpost said YouTube was also hoping to produce AI-generated results like humming a tune and converting it into a guitar riff, or taking a pop track and turning it into a reggaeton song – and hopes to test such tools later this year. The Dream Track trial is powered by Lyria, a music generation AI model created by Google DeepMind, Google's London-based AI unit.
This week, YouTube said it was introducing a tool that would allow music labels and distributors to complain about unsolicited AI content that mimics an artist's voice. It will also allow people to complain about deepfakes, although it added that parodic content or deepfakes of public officials and well known individuals might be kept up on the platform.
The Dream Track experiment is being introduced as artists and record companies fight back against the use of their voices and material in AI-generated content. The potential for synthetic songs to enter the mainstream was underlined this year by the release of Heart on My Sleeve, a song featuring AI-made vocals purporting to be Drake and the Weeknd, which was not sanctioned by the artists or their record company, Universal Music Group.
UMG and other music group publishers are suing AI company Anthropic for using almost identical lyrics to songs like Katy Perry's Roar and Gloria Gaynor's I Will Survive, in responses from the firm's Claude 2 chatbot. The legal complaint alleges that Anthropic is infringing copyright and that the result "is not innovation; in layman's terms, it's theft." Anthropic has been contacted for comment.
Separately, the head of audio at Stability AI, the company behind AI image generator Stable Diffusion and music generator Stable Audio, resigned on Wednesday in protest at his firm's support for the "fair use" legal argument in using copyrighted works in training AI models, without compensating the copyright holders.
In a post on X, formerly known as Twitter, Ed Newton-Rex wrote that AI companies were building tools trained to create works that compete with the copyrighted material they are trained on. He wrote: "I don't see how this can be acceptable in a society that has set up the economics of the creative arts such that creators rely on copyright."
Newton-Rex said he was nonetheless proud to have launched a music-generating model based on licensed data. A spokesperson for Stability AI said: "We thank Ed for his contribution to Stability AI and wish him all the best in his future endeavours."