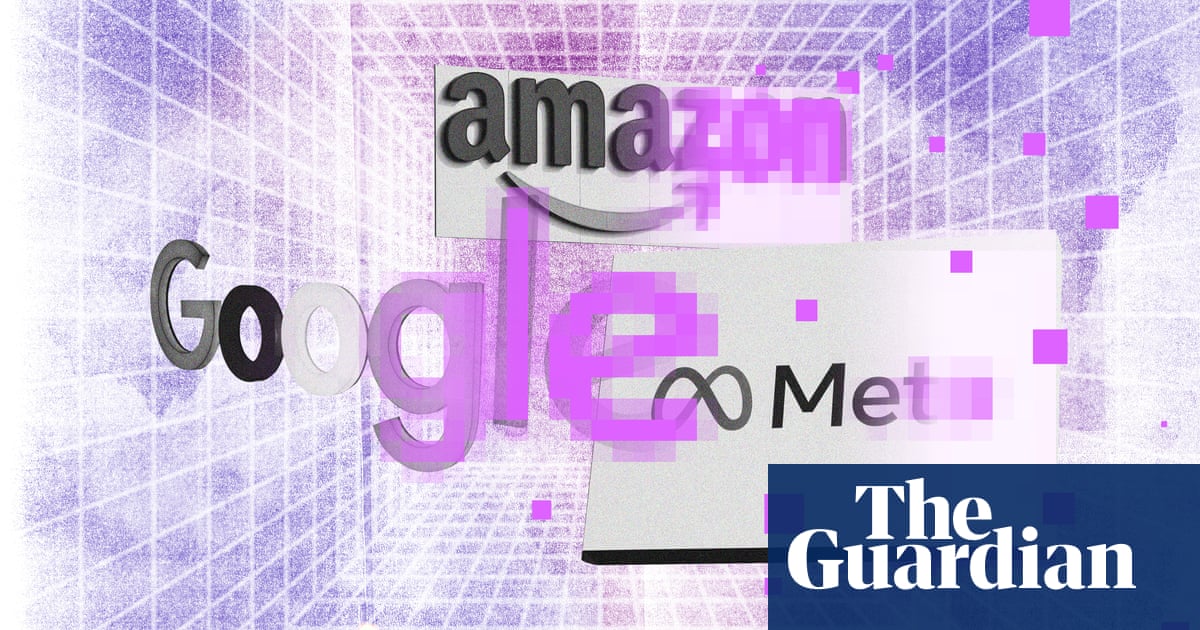 A handful of tech companies are jeopardising humanity's future through unrestrained AI development and must stop their "race to the bottom", according to the scientist behind an influential letter calling for a pause in building powerful systems.
Max Tegmark, a professor of physics and AI researcher at the Massachusetts Institute of Technology, said the world was "witnessing a race to the bottom that must be stopped". Tegmark organised an open letter published in April, signed by thousands of tech industry figures including Elon Musk and the Apple co-founder Steve Wozniak, that called for a six-month hiatus on giant AI experiments.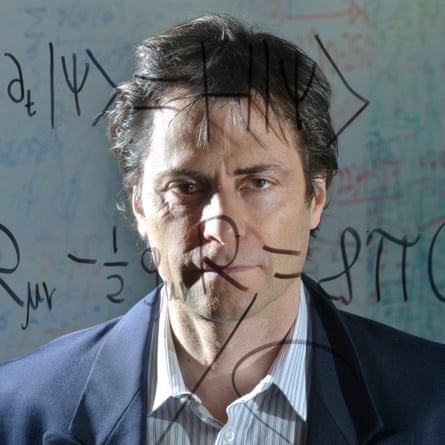 Max Tegmark. Photograph: The Washington Post/Getty Images
"We're witnessing a race to the bottom that must be stopped," Tegmark told the Guardian. "We urgently need AI safety standards, so that this transforms into a race to the top. AI promises many incredible benefits, but the reckless and unchecked development of increasingly powerful systems, with no oversight, puts our economy, our society, and our lives at risk. Regulation is critical to safe innovation, so that a handful of AI corporations don't jeopardise our shared future."
In a policy document published this week, 23 AI experts, including two modern "godfathers" of the technology, said governments must be allowed to halt development of exceptionally powerful models.
Gillian Hadfield, a co-author of the paper and the director of the Schwartz Reisman Institute for Technology and Society at the University of Toronto, said AI models were being built over the next 18 months that would be many times more powerful than those already in operation.
"There are companies planning to train models with 100x more computation than today's state of the art, within 18 months," she said. "No one knows how powerful they will be. And there's essentially no regulation on what they'll be able to do with these models."
The paper, whose authors include Geoffrey Hinton and Yoshua Bengio – two winners of the ACM Turing award, the "Nobel prize for computing" – argues that powerful models must be licensed by governments and, if necessary, have their development halted.
"For exceptionally capable future models, eg models that could circumvent human control, governments must be prepared to license their development, pause development in response to worrying capabilities, mandate access controls, and require information security measures robust to state-level hackers, until adequate protections are ready."
The unrestrained development of artificial general intelligence, the term for a system that can carry out a wide range of tasks at or above human levels of intelligence, is a key concern among those calling for tighter regulation.
Last month, Amazon said it would invest up to $4bn (£3.3bn) in Anthropic, a start-up founded by former OpenAI executives that plans to harvest proprietary data on Amazon's cloud services. Amazon has not said how much of Anthropic it will own. Its stake in the company, which was last estimated to be worth $4bn, will be a minority position. Anthropic is being sued by music labels for the alleged use of copyrighted song lyrics.
The Amazon-Anthropic deal is seen as the e-commerce giant's most significant move yet to catch up with Microsoft and Alphabet, which are smaller in terms of cloud services but frontrunners in AI.
Microsoft has bet $13bn on OpenAI, the parent of the ultra-popular chatbot ChatGPT and the image generator DALL-E 3, after an initial $1bn investment in 2019. OpenAI, started in 2015, was valued at $29bn earlier this year. It may reach a valuation of $86bn, according to recent reports of potential employee stock sales, which is three times what it was valued at just months earlier.
Alphabet's Google has invested around $120bn in artificial intelligence and cloud computing since 2016, according to a Bank of America report, including UK-based DeepMind Technologies, the generative AI tools called Language Models for Dialog Applications, or LaMDA, and its consumer-facing Bard.
The company made a $300m investment in Anthropic and put the same amount into the AI startup Runway. Perhaps even more significant than its investment in standalone AI products, Google is in the process of integrating generative AI into some of the world's most popular software: Google Search, Gmail, Google Maps, Google Docs.
"AI is the most profound technology we are working on today," Alphabet's chief executive, Sundar Pichai, wrote in a company post in February that described how AI would open up new opportunities that could significantly improve billions of people's lives. "We see it as the most important way we can deliver on our mission: to organise the world's information and make it universally accessible and useful."
Meanwhile, Facebook's parent company, Meta, has pivoted from the metaverse to AI and plans to spend $33bn this year to support the "ongoing build-out of AI capacity" focused on its open-sourced Llama set of large language models.
Facebook's chief executive, Mark Zuckerberg, said on an earnings call in April that Meta had "an opportunity to introduce AI agents to billions of people in ways that will be useful and meaningful" and that the company envisions its AI investments being focused on two areas.
"First, the massive recommendations and ranking infrastructure that powers all of our main products – from feeds to reels to our ads system to our integrity systems and that we've been working on for many, many years – and, second, the new generative foundation models that are enabling entirely new classes of products and experiences," he said.
Executives attributed Meta's strong ad revenue performance results, which hit $28bn for its "family of apps" segment (Facebook, Instagram, Messenger and WhatsApp), to increased use of AI recommendations. The value of Meta shares has more than doubled in 2023.
These headline investments are not the entirety of the AI investment boom. Goldman Sachs published a report in August estimating that as much as $200bn will flow into the sector globally by 2025. The report predicted large-scale transformations of businesses and society via generative AI and an overall boost to global productivity and GDP.
"Breakthroughs in generative artificial intelligence have the potential to bring about sweeping changes to the global economy," the report reads.
Funding of new AI companies is also going through a multibillion-dollar investment boom, outpacing other investment categories in tech to reach nearly $18bn in the third quarter, a climb of 27% globally over the same period last year.
That, according to figures compiled for Bloomberg by the data firm PitchBook, compares with a 31% dip in funding tech startups to $73bn worldwide in the same time period.