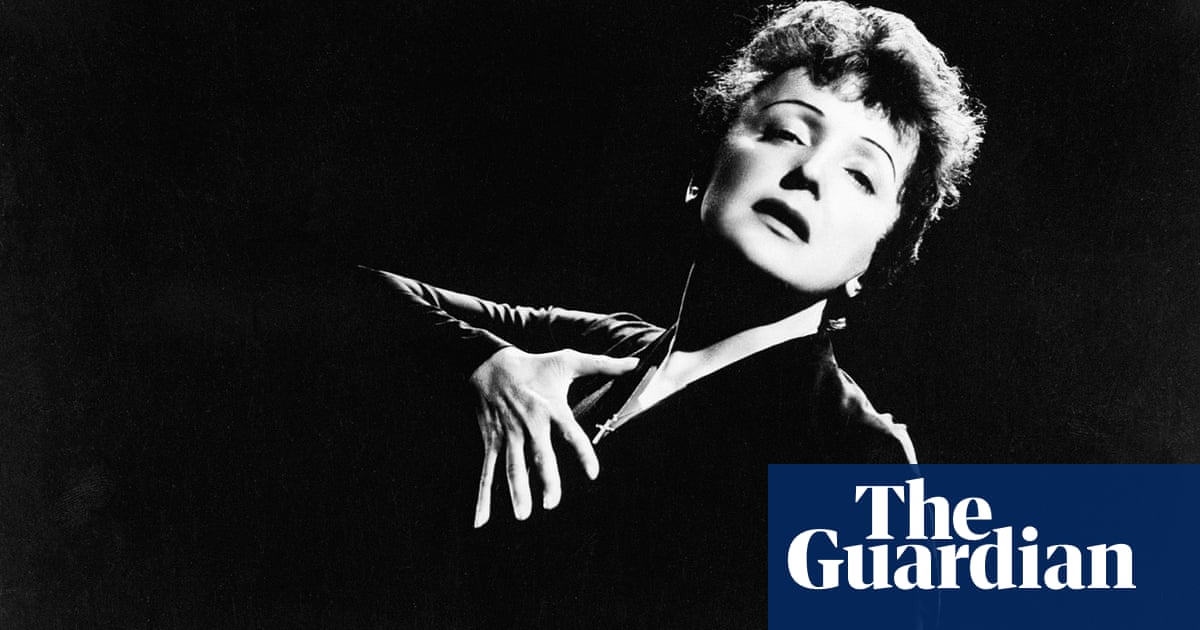 Sixty years after her death, Édith Piaf's voice will be re-created using AI to narrate her biopic.
As reported by Variety, Warner Music Group (WMG) has partnered with the Piaf estate to produce the feature-length film Edith. Artificial intelligence has been trained to replicate Piaf's voice by feeding it hundreds of voice clips, with WMG promising the resultant re-creation will "further enhance the authenticity and emotional impact of her story".
Animation will be used to provide "a modern take" on the La Vie en Rose singer's story, "while the inclusion of archival footage, stage and TV performances, personal footage and TV interviews will provide audiences with an authentic look at the significant moments of Piaf's life". The French singer's original performances will also be used, with no announcement that the AI tech will be used to develop new music.
The film is at a proof-of-concept stage, with WMG partnering with production company Seriously Happy to develop it further.
Julie Veille, director of French documentaries on Diana Ross, Sting and Stevie Wonder, conceived it. "When creating the film, we kept asking ourselves, 'If Édith were still with us, what messages would she want to convey to the younger generations?'", she said in a statement. "Her story is one of incredible resilience, of overcoming struggles and defying social norms to achieve greatness – and is as relevant now as it was then. Our goal is to utilise the latest advancements in animation and technology to bring the timeless story to audiences of all ages."
The executors of Piaf's estate, Catherine Glavas and Christie Laume, said: "It's been a special and touching experience to be able to hear Édith's voice once again – the technology has made it feel like we were back in the room with her. The animation is beautiful and through this film we'll be able to show the real side of Édith – her joyful personality, her humour and her unwavering spirit."
It's not the first time a dead artist has unexpectedly returned as a narrator: in 2022, Andy Warhol's voice was recreated via AI for Netflix documentary The Andy Warhol Diaries. His diary entries were read by actor Bill Irwin then morphed into Warhol's voice using the AI software programme Resemble, resulting in a 21st-century imagining of the robot version of himself that Warhol made in 1982.
Actor Edward Herrmann became a celebrated audiobook narrator alongside roles in film and TV such as Annie and Gilmore Girls, and after his death in 2014, AI has been used to recreate his voice and allow him to narrate newly published audiobooks. His son has hailed the technology by London-based company DeepZen as "an amazing way to carry on his legacy".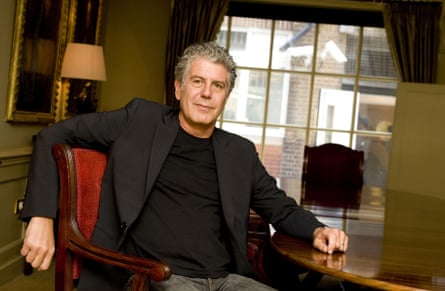 Outspoken … Anthony Bourdain. Photograph: PA Images/Alamy
The practice proved controversial when used in 2021 documentary Roadrunner: A Film About Anthony Bourdain, about the late chef and documentarian Anthony Bourdain, who died in 2018. Director Morgan Neville used software trained on Bourdain's voice to recreate an email Bourdain had sent to a friend, with an ersatz Bourdain reflecting: "My life is sort of shit now. You are successful, and I am successful, and I'm wondering: Are you happy?"
Morgan said that the audience wouldn't necessarily realise the sleight of hand, saying: "If you watch the film … you probably don't know what the other lines are that were spoken by the AI, and you're not going to know." Critics included Bourdain's ex-wife, Ottavia, who wrote: "I certainly was NOT the one who said Tony would have been cool with that."
In music, John Lennon's voice was recently isolated via AI software to help the surviving Beatles record Now and Then, their final song together. Paul McCartney stressed that the software wasn't used to create a new Lennon performance: "Nothing has been artificially or synthetically created," he said. "It's all real and we all play on it. We cleaned up some existing recordings."
But AI is increasingly being used to make entirely original performances by vocalists, whose voices are used to train AI software which then creates an accurate replication – and the artists themselves often object to it.
In April, Drake said "this is the final straw" after an AI version of him was used in a fake performance of music by fellow rapper Ice Spice. That month Universal Music Group also complained of "infringing content created with generative AI", and pulled a song from streaming services that featured convincing AI-created versions of Drake and the Weeknd.