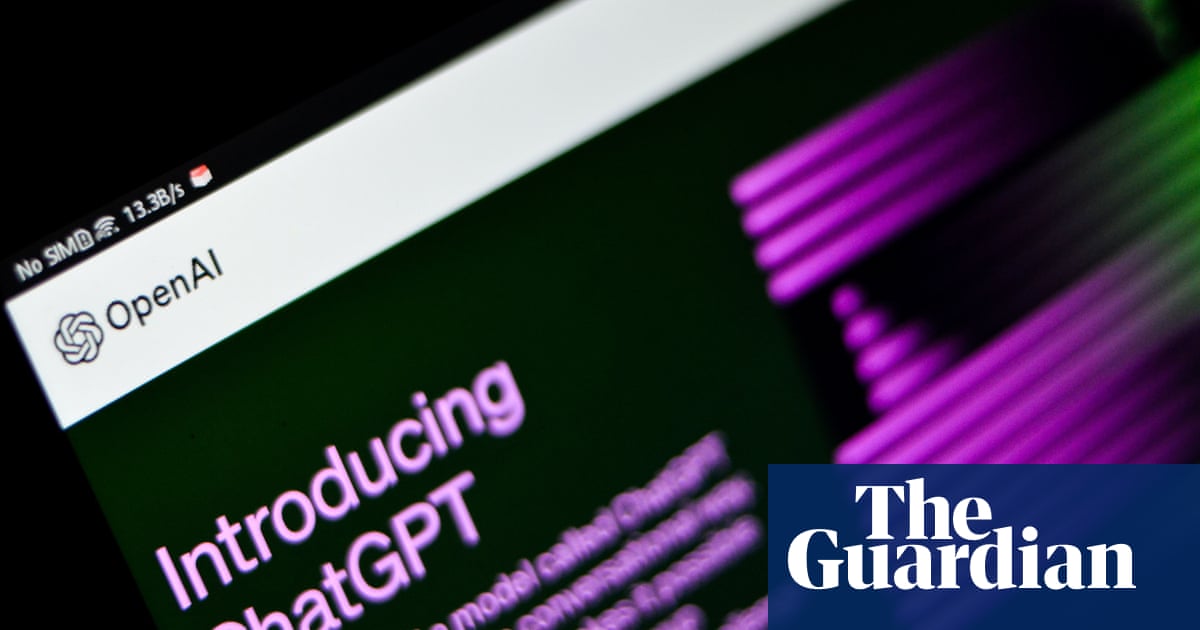 Artificial intelligence including ChatGPT will be allowed in all Australian schools from 2024 after education ministers formally backed a national framework guiding the use of the new technology.
The framework, revised by the national AI taskforce, was unanimously adopted at an education ministers meeting on Thursday. It will be released in the coming weeks.
On Monday the federal education minister, Jason Clare, told the Today show that ChatGPT was "not going away" and had become similar to the "calculator or the internet".
"We've got to learn how to use it," he said. "Private schools are using it now. Kids are using it right across the country. They're using it to do their homework … we're playing catch-up, to be honest, here."
Since the AI program ChatGPT was released late last year, Australia's education sector has grappled with how to respond to the technology, from embracing it as a learning tool to blanket bans and returning to pen-and-paper exams.
Every state and territory excluding South Australia moved to temporarily restrict ChatGPT in public schools as concerns mounted about privacy and plagiarism.
But in a communique released on Friday morning, ministers confirmed that state and territories and non-government schooling sectors would work with their own education systems to implement the framework from term 1 next year.
The adoption includes a $1m investment to Education Services Australia – a not-for-profit educational technology company owned by federal, state and territory education departments – to establish "product expectations" of generative AI technology.
The body has been liaising with education product vendors since the release of ChatGPT and estimated 90% would move AI into their existing technology within the coming years.
Clare told the Today show that while legitimate concerns remained, the system risked becoming inequitable if use was restricted to the independent and Catholic sector.
"This is a version of the internet that sort of smashes it all together and does the homework for you," he said. "And if we don't get it right and it's misused, then that's not good.
"But if some students have got it and others don't, then that's not fair as well. So, there's a lot of work to do."
A global report released by Unesco this year called for urgent governance and regulation of technology in education lest it replace in-person, teacher-led instruction.
It warned countries needed to set their own terms for how technology was designed and used in education amid rapid developments in artificial intelligence.
Manos Antoninis, the director of the report, said the sector needed to "teach children to live both with and without technology".
skip past newsletter promotion
Sign up to Afternoon Update
Our Australian afternoon update breaks down the key stories of the day, telling you what's happening and why it matters
Privacy Notice: Newsletters may contain info about charities, online ads, and content funded by outside parties. For more information see our Privacy Policy. We use Google reCaptcha to protect our website and the Google Privacy Policy and Terms of Service apply.
after newsletter promotion
"To take what they need from the abundance of information, but to ignore what is not necessary; to let technology support, but never supplant human interactions in teaching and learning," he said.
Speaking at an inquiry into the use of generative artificial intelligence last month, a Department of Education spokesperson, Julie Birmingham, said while the technology was developing quickly, Australia had been "leading the way" in its response.
Early research showed AI could provide intelligent tutoring systems, better personalisation, more targeted learning materials and help educate at-risk students, she said.
"Australia [has] actually [been] showcased because we are one of the countries leading the way in terms of thinking about frameworks," she said. "Other countries are very interested in what we're doing.
"The question will be how do we operationalise [the taskforce] and support teachers and schools to deal with the challenges."
Birmingham added that the taskforce was hearing "loud and clear" from the sector that upskilling teachers would be crucial to support them in introducing emergent technology into their classrooms.
"There's a question about what can be done at the school level, what can be done at the system level and what can be done nationally," she said.
"There's efficiency in doing some professional development nationally, for example, that is available to all teachers in their schools."