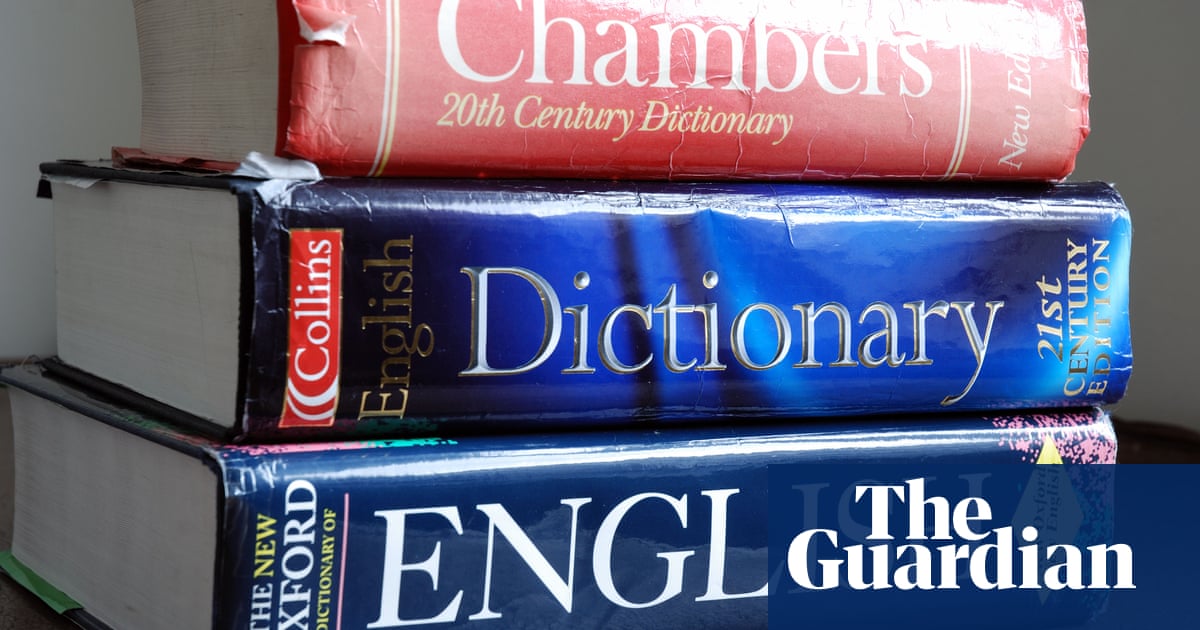 The technology that is set to dominate the future – for good or ill – is now the word of the year. "AI" has been named the most notable word of 2023 by the dictionary publisher Collins.
Defined as "the modelling of human mental functions by computer programs", AI was chosen because it "has accelerated at such a fast pace and become the dominant conversation of 2023", the publisher said. The use of the word (strictly an initialism) has quadrupled over the past year.
It was chosen from a list of new terms that the publisher said reflect "our ever-evolving language and the concerns of those who use it". They include "greedflation", defined as "the use of inflation as an excuse to raise prices to artificially high levels in order to increase corporate profits", and "debanking", "the act of depriving a person of banking facilities".
"Nepo baby", the term used to describe the sons and daughters of celebrities whose careers are assumed to have taken off thanks to their famous parent, and "deinfluencing" made the list. " "Deinfluencing" is defined by Collins lexicographers as "the use of social media to warn followers to avoid certain commercial products, lifestyle choices, etc".
The annual word of the year is selected by lexicographers monitoring a range of sources, including social media, according to the publisher. Last year's term was "permacrisis", while "NFT" was chosen the previous year. Perhaps unsurprisingly, 2020's word of the year was "lockdown".
Health concerns were prominent in 2023, according to the publisher. "Ultra-processed", meaning food that is "prepared using complex industrial methods from multiple ingredients, often including ingredients with little or no nutritional value", is listed, as is "semaglutide", the appetite-suppressing medication. The use of the term has tripled in the past year.
The acronym "Ulez" made the cut – the term meaning ultra-low emissions zone that refers to an area of central London in which more polluting vehicles are restricted.
"Bazball", a style of test cricket in which the batting side plays in a highly aggressive manner, was noted by the dictionary, named after the former New Zealand cricketer and coach, Brendon "Baz" McCullum. The term "canon event", "an episode that is essential to the formation of an individual's character or identity", became popular thanks to the movie Spider-Man: Across the Spider-Verse.
Alex Beecroft, the managing director of Collins, said there was "no question" that AI had been "the talking point of 2023".
"We know that AI has been a big focus this year in the way that it has developed and has quickly become as ubiquitous and embedded in our lives as email, streaming or any other once futuristic, now everyday technology."