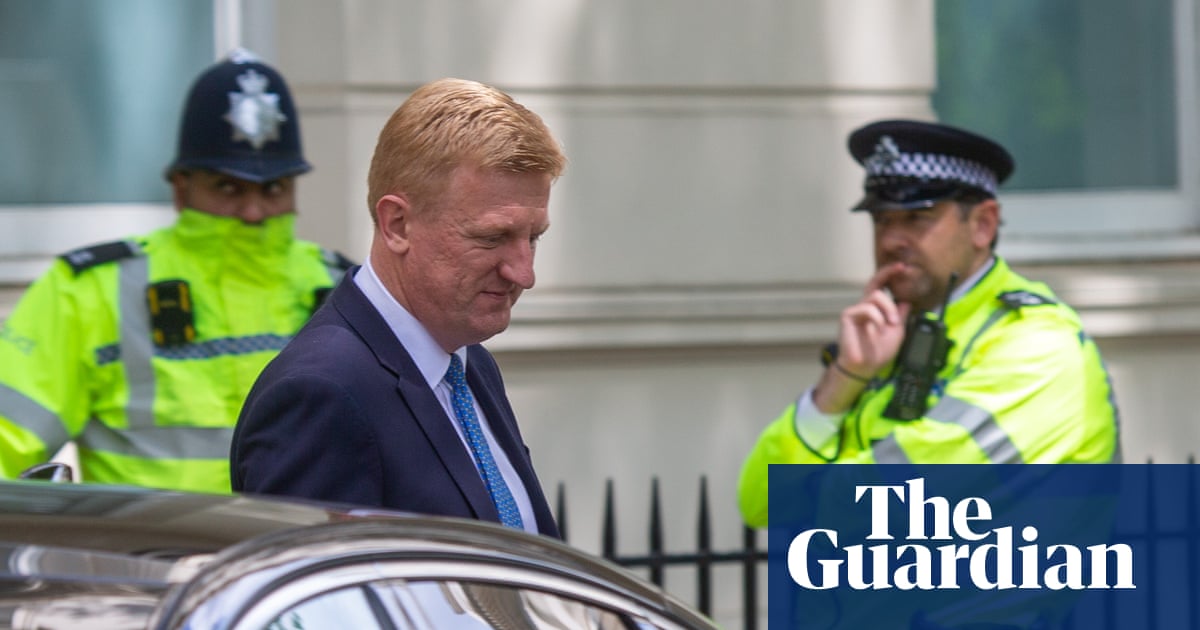 Artificial intelligence could have a more significant impact on Britain than the Industrial Revolution, the deputy prime minister has said, but warned it could be used by hackers to access sensitive information from the government.
Oliver Dowden said AI could speed up productivity and perform boring aspects of jobs.
"This is a total revolution that is coming," Dowden told the Times. "It's going to totally transform almost all elements of life over the coming years, and indeed, even months, in some cases.
"It is much faster than other revolutions that we've seen and much more extensive, whether that's the invention of the internal combustion engine or the Industrial Revolution."
Dowden said AI would allow for faster future decision-making by governments. Asylum claim applications processed by the Home Office are already using AI, and it could even be used in reducing paperwork that goes into ministerial red boxes.
"The thing that AI right now does really well, it takes massive amounts of information from datasets in different places and enables you to get to a point where you can make decisions," he said. "Ministers are never going to outsource to AI the making of decisions."
But he warned AI could be harnessed by terrorists to expand knowledge on dangerous material or conduct widespread hacking operations in the wake of such attacks against the Electoral Commission and the Police Service of Northern Ireland.
The details of more than 10,000 officers and staff at the Police Service of Northern Ireland were published online for a number of hours on Tuesday, after an "industrial-scale breach of data".
Dowden said: "You can shortcut hacking by AI. The ability to do destructive things – you can use AI to help you do those.
"Disaffected people exist already. Tie them in with AI, and that enhances, that proliferates, the kind of things that they can do.
"We need to be careful not to overstate these things and do it on an evidential basis, but there is the risk there that has to be addressed."
Dowden acknowledged the growth of AI would lead to a significant restructuring of the economy, and said the government would ensure it did not penalise humans. He compared the spread of AI to the invention of the automobile.
"We have a very tight labour market and the job of government is to make sure that people can transition," he said. "Ultimately, AI should have the capability to do the boring bits of jobs, so that humans can concentrate on the more interesting bits."